News & Gossip
Flipkart And Amazon Sell Cow Dung Cakes For Rs. 649, People Gave Hilarious Reviews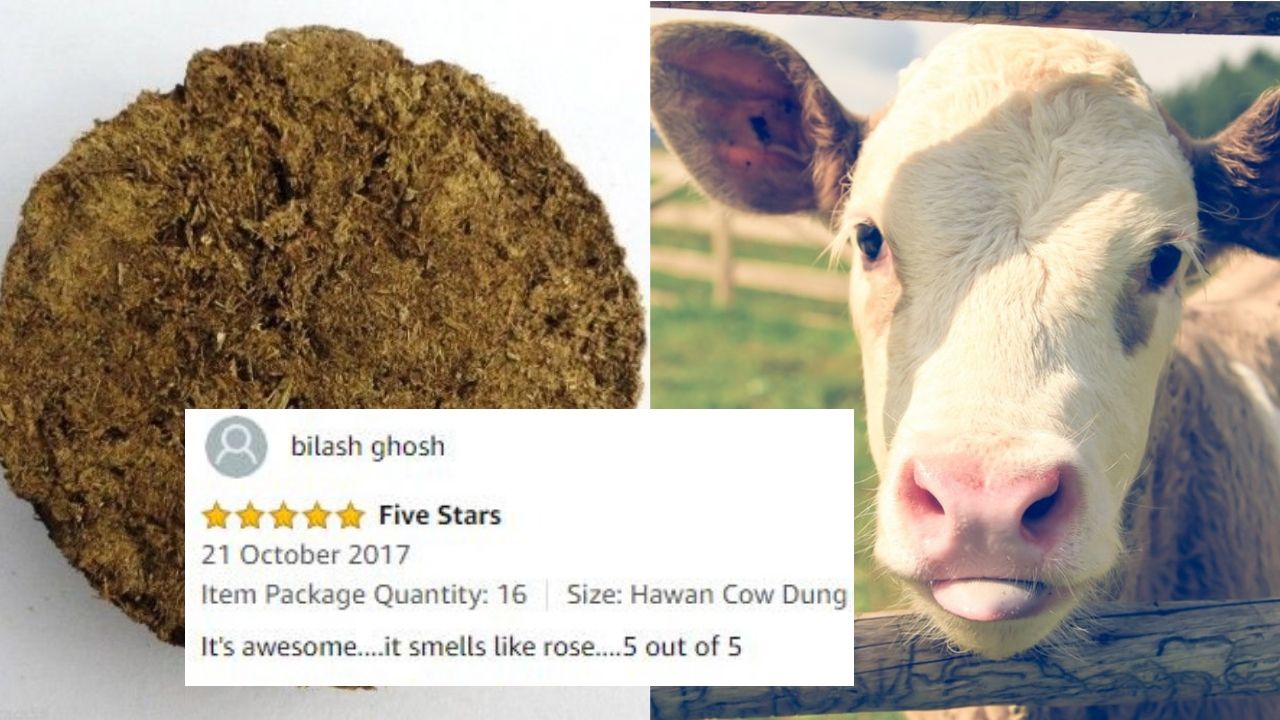 Shopping has gotten way easier than previously, all thanks to the rise of many online shopping platforms. Nowadays, you can buy almost anything online including something you would have never expected. Every now and then, some items are being sold on various online retail websites that definitely makes us think twice. From coconut shells worth Rs. 3000 to slippers made of plastic boltless worth Rs. 1000, you can find several such absurd items being sold online.
Now, cow dung cake (gobar upla) is being sold on Flipkart.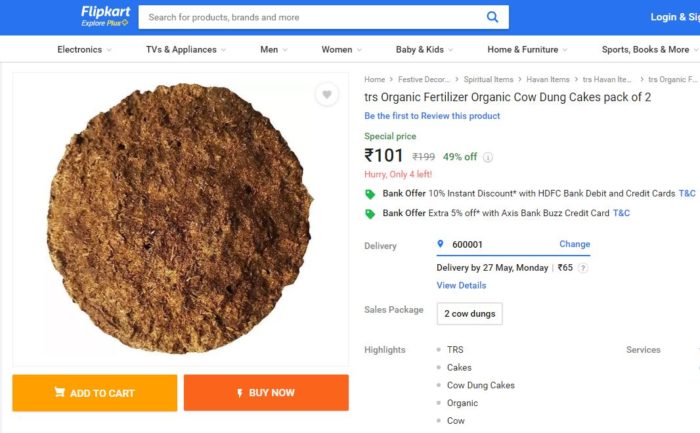 Amazon is also selling a pack of 16 at Rs. 650. However, the online merchant is offering 52% discount which means you'll have to pay just Rs. 309 (shipping charges excluded).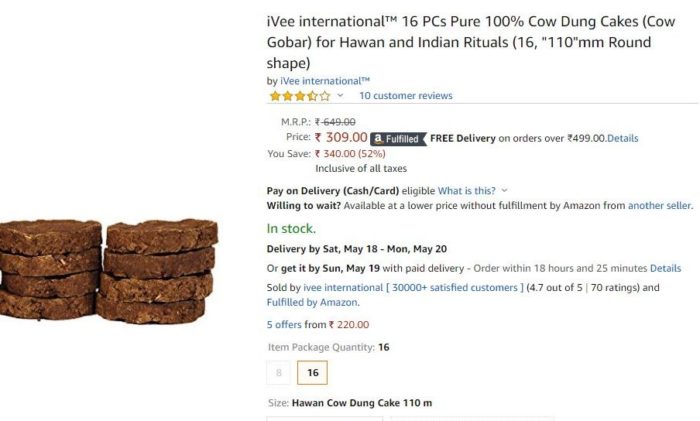 We are not that much interested in the product. We are not even surprised by the price. It is the reviews of the product that has gotten our attention. Customers are giving some funniest review for cow dung cake, which will leave you amused. We bring you some of the funniest reviews down below: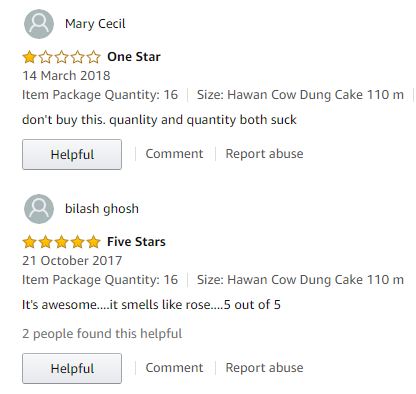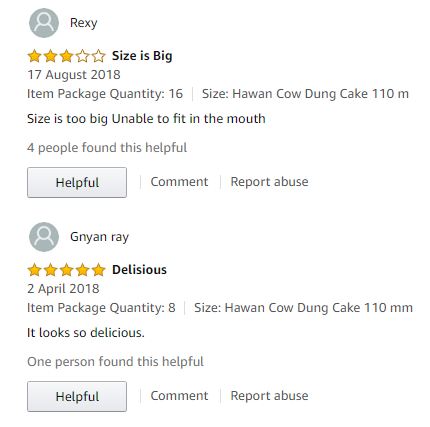 After reading all the reviews, I'm wondering why anyone in the right mind would want to put it in their mouth. If you are wondering about its usage, it is listed out there. It can be used as fertilizers or during the pujas.
What do you think? Tell us your thoughts in the comments section down below.