News & Gossip
FIR filed against Kangana for her verbal attack on Maha CM Uddhav Thackeray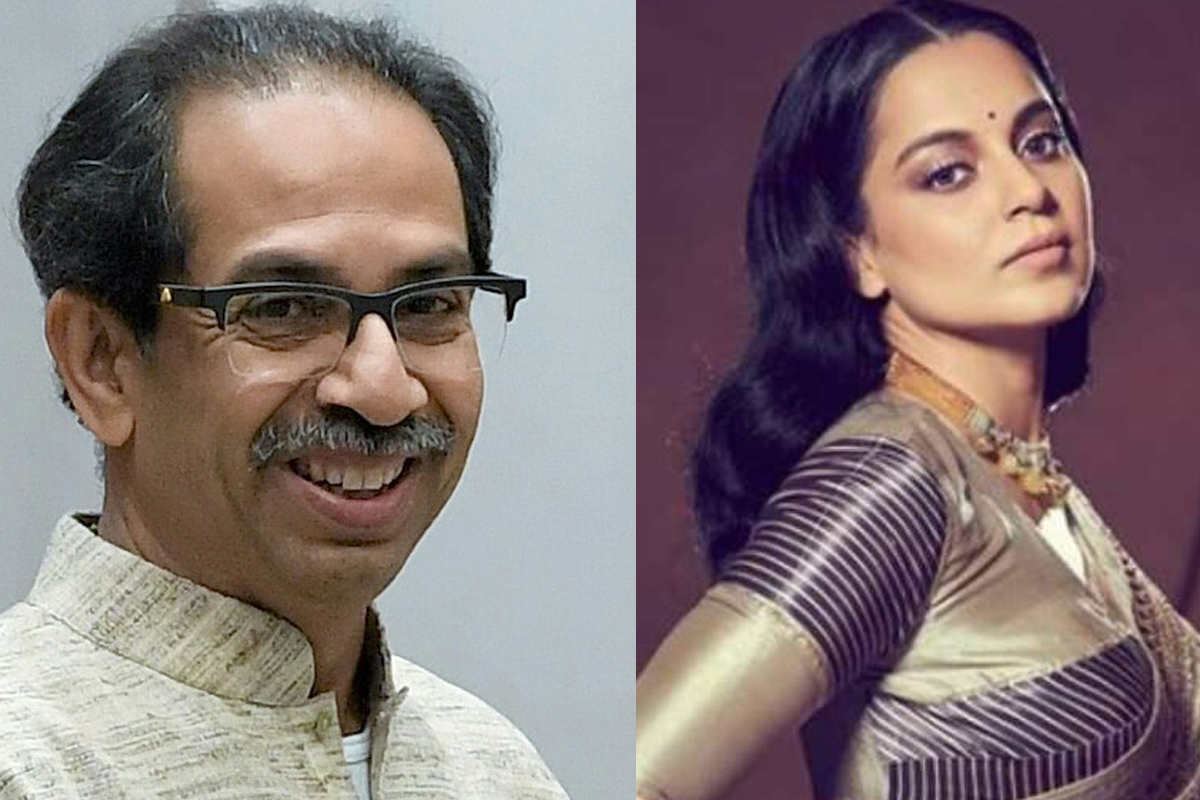 After the demolition of her office by state-controlled BMC, Kangana Ranaut has turned into a firing ball. Coming down harsh on the Maharashtra government for bringing down her home-cum-office to ruins, the 'Queen' actress had released a minute-long video on her twitter handle, on Wednesday, where she called out the state Chief Minister Uddhav Thackeray and his government for taking revenge on her while terming the demolition as 'Death of democracy'.
However, many people came in support of the actress calling the hast action of BMC 'politically motivated' but as per recent reports, Bombay High Court lawyer Nitin Mane has filed a police complaint against Kangana for defaming CM Uddhav Thackeray.
The lawyer in his Police complaint, referred to Kangana's September 9 Facebook post, where she had alleged ruling party's links with 'movie mafia'. The complaint has been registered with the Vikhroli police station, Mumbai under section 499 of the Indian Penal Court, thus, relating it to criminal defamation.
In her video on which bases the complaint has been lodged, the actress had said, "Uddhav Thackeray, what do you think? By joining hands with the film mafia and breaking down my house, you've taken a huge revenge? Today, my house is demolished. Tomorrow, your arrogance will be demolished. Remember, this is wheel of time. Won't always stay constant."
In one of her tweets Kangana also attacked filmmaker Karan Johar and Political leader Uddhav Thakeray, "Come Udhav Thakeray and Karan Johar Gang you broke my workplace come now break my house then break my face and body, I want the world to see clearly what you anyway do underhand, whether I live or die I will expose you regardless (sic)."
Meanwhile, the 'Manikarnika' actress has also shared a series of inside videos of her ruined Pali Hill office on her social media handles and even attacked the state's CM Uddhav Thackeray for showing his political power. The actress is currently in the Bay but will soon leave for her home town Manali, reportedly on September 14.