Want to know about the films being done by your favorite star? The biggest hit of the season? The release plans for your mush awaited film? The box office standing of your favorite heroine? If so, you are at the right place.
Yes, of course. On its release, Welcome had netted 75 crore at the Box Office. That was 8 years ago in 2007. Of course it had various factors going in its favor, most notably its leading man Akshay Kumar as well as the release timing (it had arrived on the Christmas weekend).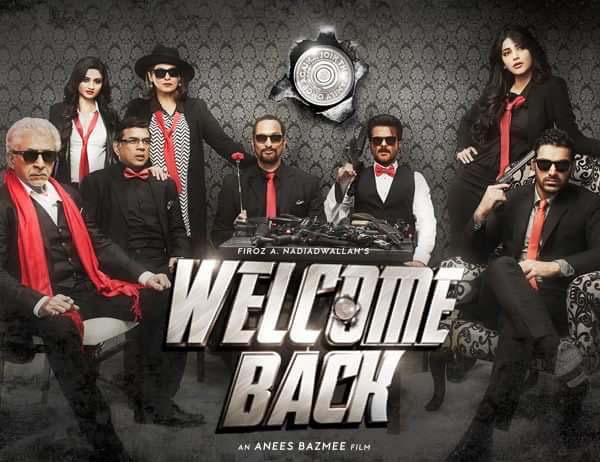 Now even though the lead actor (John Abraham) and release timing (4th September) has changed, there are still quite a few factors which have remained common. The director (Anees Bazmee) and producer (Firoz Nadiadwala) are reuniting and the USP, which is coming together of Anil Kapoor and Nana Patekar, is a huge factor going in favor of Welcome Back. It is quite apparent that they are the pillars of the film's sequel and the marketing and promotion (by Eros, which has acquired the film) is in the right direction too. In both the promos so far, Anil and Nana have carried on from where they left, which works.
The promos give an impression of a fun film in the offering and the celebratory feel gives an impression of a Diwali or Christmas release. Since there is promise of some good entertainment in the offering, Welcome Back should open well. It may not get a Blockbuster beginning but still is safe enough to surpass Welcome Box Office collections for sure.
Just drop in your query at the Twitter handles below and one interesting question would be picked every day to build connect between you and fascinating world of Bollywood.
#FilmymantraQA <Question> @tutejajoginder @Filmymantra