As responsible individuals, being responsible parents is also one of the most foremost duties. When parenting has generated so much of speculation, one can wonders what responsible parenting looks like. The biggest responsibilities of parents is to generate confidence in their children and this can be achieved by being more encouraging and motivating of the children's strength.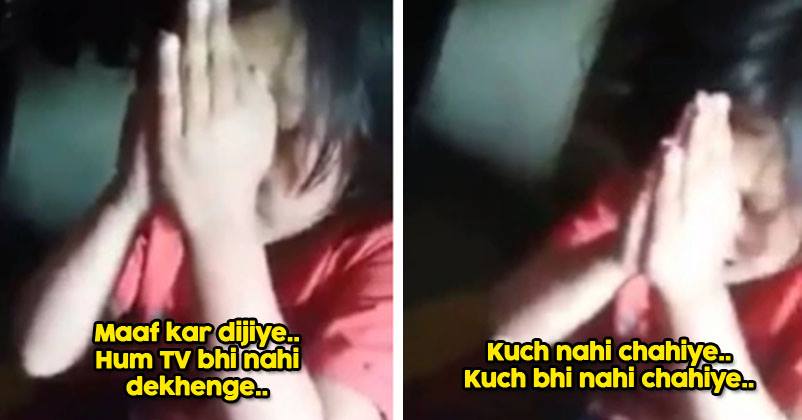 Parents also have to be strict in order to make them understand what's correct and what's wrong in life. A video went viral in which a father is seen abusing and beating his 4 years old daughter in a merciless manner. This incident took place in the city of Patna and the video was posted on Facebook by the mother of the girl.
Naina Kumari is the girl's mother and Krishna Muktibodh her father. Krishna Muktibodh used to live in a rental flat number 79 in Kankarbagh. He was a lecturer in Magadh University for 3-4 years, later he left the job because of his drinking habits. He used to abuse Naina after coming home drunk. She filed a complaint against him for the same. She said the police supported Krishna after taking bribe from him and also pressurised her to stay with him.
Naina ran away from her home with her two daughters but she was not able to take youngest daughter along with her. Krishna started beating her daily and used to send videos to his wife.
Here's the video:
Naina shared all the five videos on Facebook and requests people to help her in saving her daughter. The message went viral and many people shared the videos on social media.
SSP Garima Malik also got the link to the video and found it to be true. Police has arrested the father who was in a drunk state at that moment and the daughter has been found with him. Naina has deleted videos from Facebook.