News & Gossip
Farhan Akhtar mourns the demise of his domestic help; Zoya Akhtar, Shabana Azmi also condole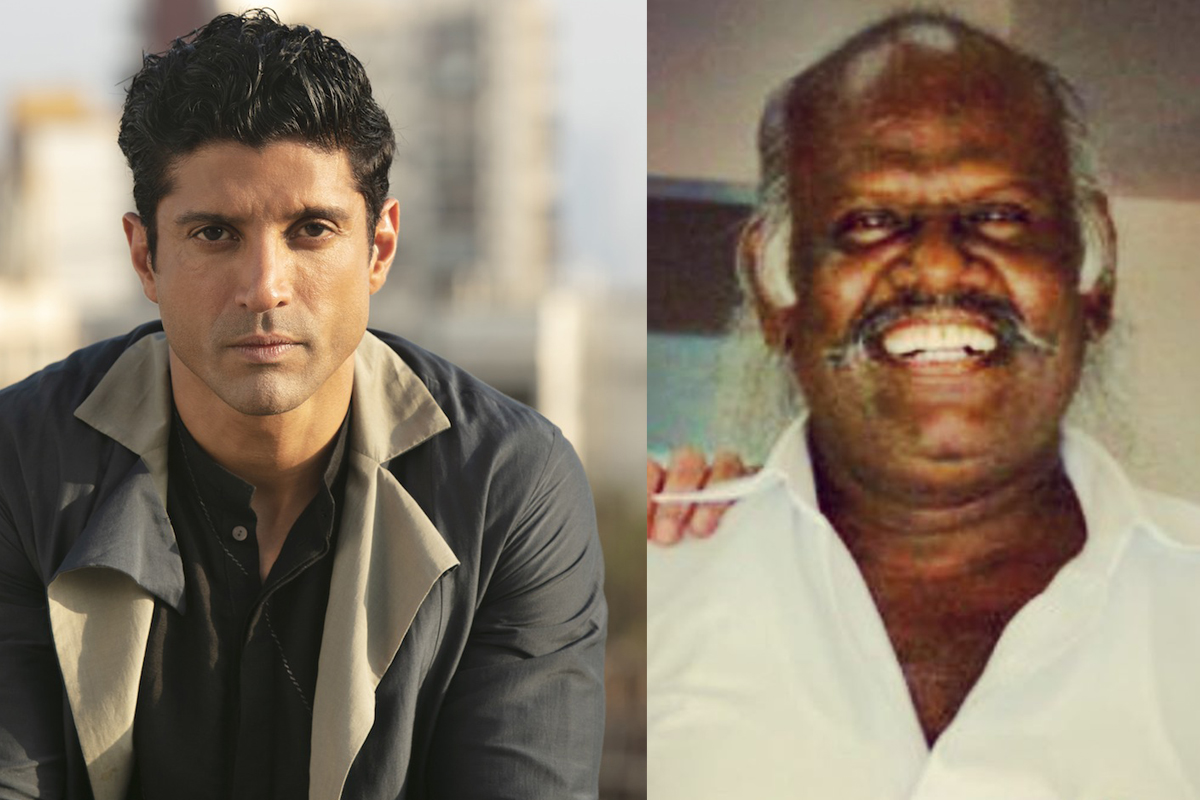 In the times when the whole world seems crashing down due to widespread Covid-19 and every other day we hear someone breathed his last, actor Farhan Akhtar also took o his social media account to mourn the death of his beloved domestic help, Ramu. Having spent a great deal of time with this celebrity family, Ramu, was part of Farhan's family even before the actor was born. Moved by the death of Ramu, the whole Akhtar family was in great grief and they all took to their social media accounts to condoled the death of their help.
Reminiscing the old memories with Ramu, Farhan penned down an obituary note on his Instagram handle. In his post, Farhan shared all the memorable times he spent with Ramu.
Sharing an ear-to-ear-smiling picture of the late house help, Ramu, the actor wrote a beautiful caption were he shared how Ramu used to take them to school, played board games with them, and how Ramu introduced him to the Disco 80.
Farhan's caption read, "Dear Ramu, You have been part of our family before I was born and my childhood is peppered with memories of time spent in your care, most vividly of you taking us to school, playing Atari, going to Bandra fair and you being the person who introduced me to the Disco 80 smash hit 'Funky Town'!"
It is through Farhan's note that we got to know the bond they had with Ramu, who was part of Akhtar's family for about four decades. The actor concluded his post by praying for his soul to rest in peace, "You were always smiling, just like in this picture. From the first time I remember seeing you to 4 decades later when we last met. Thank you for the years of love you have given us all. We are lucky to have had you grace our lives. Rest in Peace."
https://www.instagram.com/p/CFJDqWiB1jw/?utm_source=ig_web_copy_link
Commenting on this post, Farhan's sister Zoya Akhtar left a red heart emoji, while, Shabana Azmi commented her son's post, "You speak for all of us Farhan . Ramu was one of the most trustworthy, loyal, sincere people I ever knew. We have lost a very dear family member," mourning the irreplaceable loss the Akhtar family suffered due to Ramu's heavenly abode.