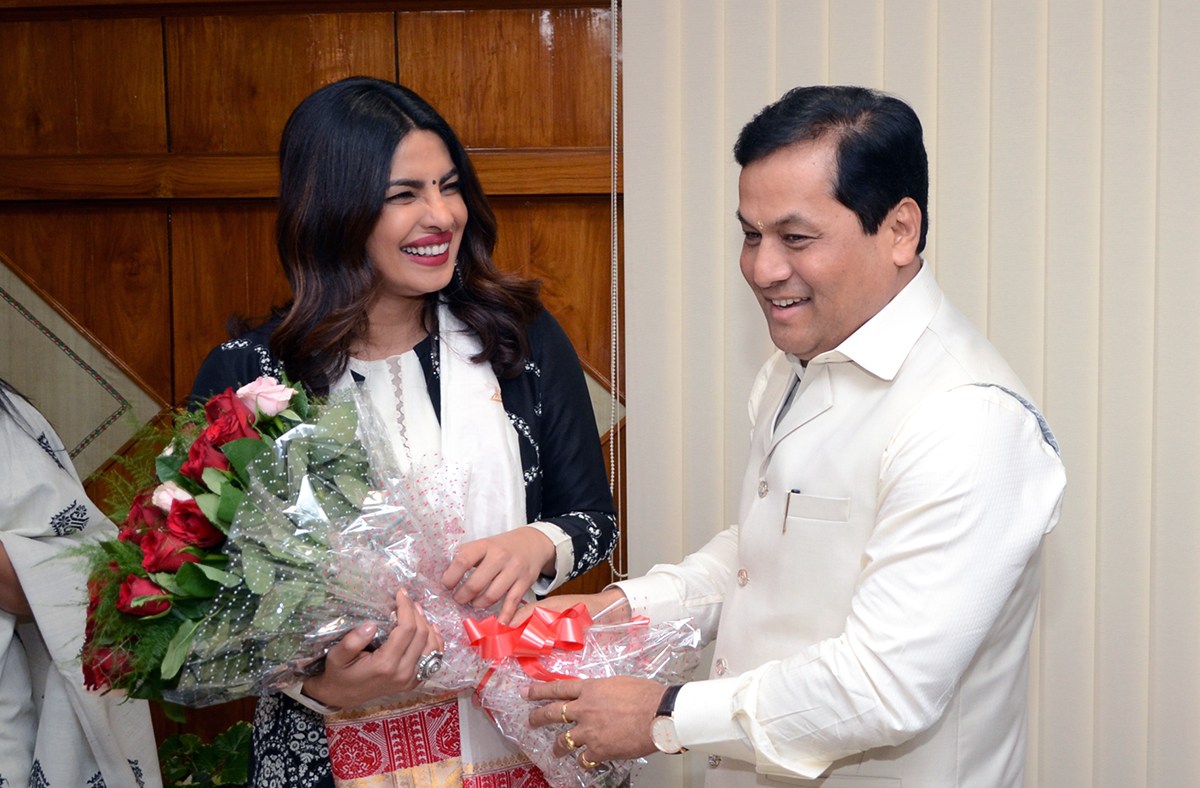 The Actress holding the title of Miss World, our Bollywood's very own 'desi girl', Priyanka Chopra is one the most followed and loved celebrity amongst the people. For this multi-talented artist, Bollywood was not the limit! She tried herself at a level larger and is now one of the recognized faces in 'Hollywood'.
https://www.instagram.com/p/BiJtxw7AtfK/?taken-by=priyankachopra
Priyanka Chopra's immense talent has made her achieve alot in life and she continues to shine brighter than ever. The beautiful lady who has not been in India for quite a long has come back to her mother-land  and is busy promoting tourism in 'Assam', being the brand ambassador of the state. Speculations about her visit to Assam and her pictures and videos doing rounds, trying the Bihu dance and exploring Assam are currently the talk of the town!
https://www.instagram.com/p/BiHdBN3AVOT/?taken-by=priyankachopra
During Priyanka Chopra's visit to Assam, there has been an incident that has lead to major buzz in the market. The actress had recently posted a picture when she was on flight to Assam! The picture seemed to be a casual one to the point people stated noticing a black-bead bracelet in her hand. As per Indian Mythology, the black-bead necklace is suppose to a sign of a married women, 'Mangalsutra'. With Shilpa Shetty Kundra bringing in the fashion of wearing the 'Mangalsutra' in hand, it has quite been in trend since then!
https://www.instagram.com/p/BiHSPvoAiiO/?taken-by=priyankachopra
People started making speculations that the black-bead bracelet on Priyanka Chopra's wrist is actually a 'Mangalsutra' and that she has got married secretly!


Priyank Chopra after all this while gave a hilarious reply to all these speculations:
https://t.co/EkUEgfbO75
Hahahah!heights of speculation! This is an evil eye guys! Calm down! I'll tell u when I get married and it won't be a secret! Lol pic.twitter.com/WPdIxXIx1I

— PRIYANKA (@priyankachopra) April 30, 2018
Stay Tuned for more updates and latest news!
Do write your suggestions and feedback in the comment section below!