News & Gossip
This Fan Entered The Field To Touch Kohli ' s Feet, Even Asked For Selfie, This Is What Virat Did!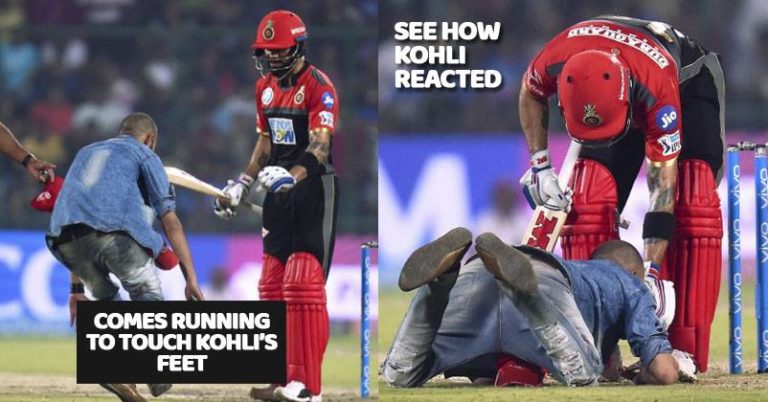 IPL 2018 is in the last leg of the tournament. Almost every team is fighting hard to book a berth in the playoffs. As of now, only one team Sunrisers Hyderabad has qualified, whereas three places are there for taking. Yesterday, Virat Kohli's Royal Challengers Bangalore played Delhi Daredevil in a must-win match. They emerged victorious, all thanks to Virat and ABD's epical knocks.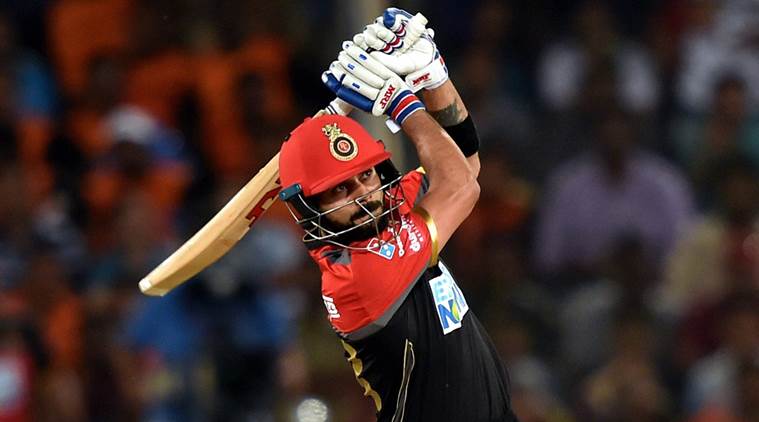 Match aside, everyone was amazed at the action of one fan during the match. A fan breached the security and came running to the crease to touch Virat's feet. However, that was not all, he even gets up and asked for a Selfie. All this happened while security personals were looking for him. What Virat did is simply amazing!
Watch The Video:
https://www.instagram.com/p/BisFZAvH-OV/?utm_source=ig_embed
Virat Kohli also happily obliged the fan before he was escorted by security officials.
https://twitter.com/Virat_Cricinfo/status/995508697773289472
This action of the fan has not gone unnoticed by Twitterati. They have some very funny reactions to it. We bring to you some of the most savage reactions on Twitter.
1
https://twitter.com/joshihardik95/status/995358502674616320
2
https://twitter.com/akshaypasu/status/995356100609245184
3
https://twitter.com/Viratcoverdriv/status/995370486627418112
4
https://twitter.com/IshqWala_Luv/status/995367117301035008
5
https://twitter.com/Itz_Aditi_x/status/995507262637592577
6
https://twitter.com/PenMyWeapon/status/995357070575587328
7
https://twitter.com/iam_Vkohli/status/995518127600529408
8
https://twitter.com/SirJadejaaaa/status/995356425424584704
9
https://twitter.com/imVKohliza/status/995362152469823488
It is not the first time that a fan has breached the security and went too close to their favourite cricketers. Earlier, we have told you how a fan came running to former Indian captain MS Dhoni to touch his feet. Not one, it happened on two occasions for MSD.
What do you have to say about this? Tell us your thoughts in the comment section down below. Stay tuned to Fimlymantra.com for more updates.