News & Gossip
EXCLUSIVE: THIS is what Govinda said about Ranveer Singh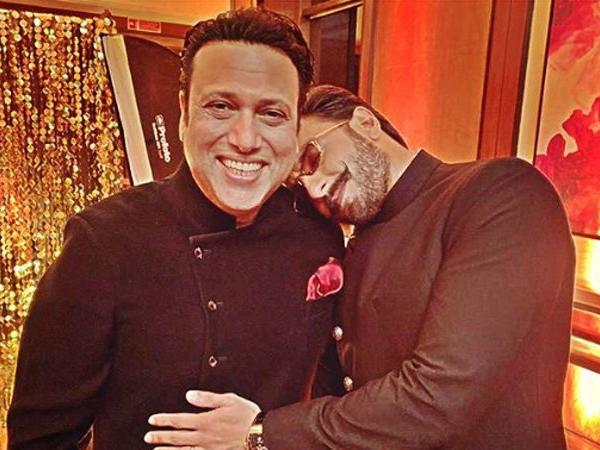 Ranveer Singh, the newlywed groom who is soon to hit the silver screen with his movie Simmba is currently busy promoting his movie at various events! Govinda, one of the most critic actors Bollywood has ever had, who is not so easy to please is in all praises for Ranveer Singh and says that Ranveer is a good actor! It was Govinda's 56th Birthday party and in an interaction with the media, he praised Ranveer Singh for his acting skills!
Ranveer Singh has always said that he is a big fan of Govinda and that what inspired him to pursue a career in Bollywood was Govinda! Recently, Ranveer Singh posted a picture with Govinda from the Nickyanka Wedding Reception! The picture was captioned, "Hero no. 1 ❤️🕺🏿Â @govinda_herono1"
https://www.instagram.com/p/BroChtdh5Xr/
When Govinda was asked about his opinion over Ranveer Singh being his fanboy! Govinda said, "He is a really good actor and I feel he works really hard. May God bless him."
Thanking his fans and well wishers for the wishes on his birthday, he said, "I am thankful to my audience, parents and the media who have supported me over the years. I hope that they will keep loving and supporting me in this journey."
Over his journey in Bollywood, his take was, "I don't think much about how my past films have performed at the box-office. I just want to keep working in this industry. Now, my film Rangeela Raja is releasing on January 11."
Stay tuned with us at Filmymantra for more updates!