News & Gossip
EXCLUSIVE: This is what Anand Ahuja said about his relationship with Sonam Kapoor!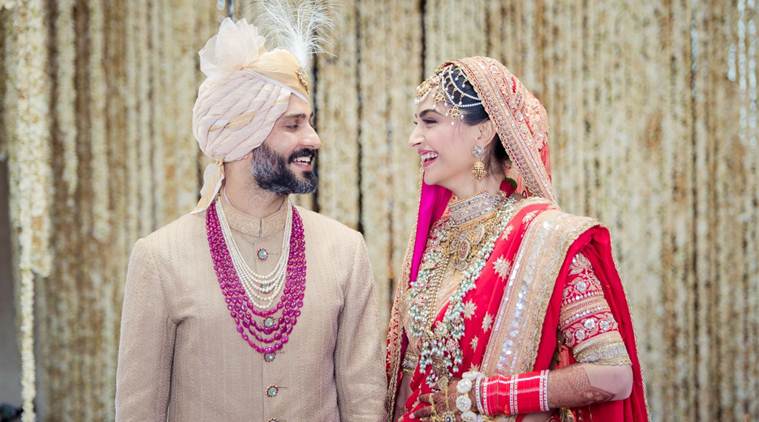 Sonam Kapoor and Anand Ahuja are the new setters of the couple goals in Bollywood! From their hush hush Love Story to their glam sham big fat Indian Wedding, they have been an inspiration to many! For having an absolutely complementing fashion sense, the couple has always caught all the attention! From changing names over social media together to openly talking about their cordial relationship, the duo has always been admired by the masses!
https://www.instagram.com/p/Bl1z5wUHW-v/?hl=en&taken-by=sonamkapoor
There have been times, we have all seen Sonam Kapoor talking about her love story and her beau Anand Ahuja, how they met, what all he does for her and what she feels for him! But for the first time this time, it is Anand Ahuja who has spoken over his relationship with Sonam Kapoor! The coolest husband in Bollywood, as rightly called, truly deserves the title and here's why!
https://www.instagram.com/p/Blvdl4xHrk1/?hl=en&taken-by=sonamkapoor
In a recent conversation with a media house as the businessman and major sneakerhead, Anand Ahuja, recently opened the flagship store for his Brands, Bhane and PureNV, he was asked about Sonam Kapoor and the relationship the two shared during the dating phase! To which, Anand Ahuja replied, "We would talk over the phone. It was seven weeks before we actually met. By then, we knew we were in love, but met in person to solidify it. At the end of the day, it's about being patient."
https://www.instagram.com/p/BlfBxXVHHpT/?hl=en&taken-by=sonamkapoor
Talking about the life post getting married, Anand Ahuja said, "When it comes to marriage, small things matter a lot. We eat meals together, even if we are in different time zones, on Skype. We also actively make sure that we don't go over two weeks without seeing each other."
#couplegoals ! Stay tuned for more updates!