News & Gossip
EXCLUSIVE: Swara Bhasker said THIS about Kareena Kapoor Khan!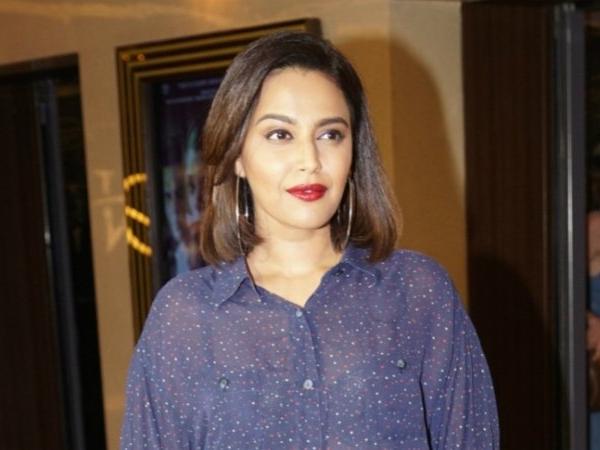 Swara Bhasker and Kareena Kapoor Khan who have been seen bonding well post their movie together, Veer Di Wedding! In this world of competition, wherein all the actresses are busy pulling each other's legs, it is great to see two actresses bonding well and supporting each other! Be it handling or rather mocking each others trollers or be it whole heartedly praising each other, Swara and Kareena are truly setting up goals for the actresses in the Industry! Here's yet another statement made by Swara Bhasker for Kareena Kapoor Khan!
https://www.instagram.com/p/BrK8owDHFjG/
Kareena Kapoor Khan currently has taken up radio as her next project and the lady is working as an RJ on Radio Station Mirchi Love 104! With her show 'What Women Want' receiving a lot of appreciation, Swara Bhasker, who recently donned Swara donned the role of a radio jockey as BIG MJ of the Week, in conversation with the BIG MJ Dilip, talked about Kareena Kapoor and a lot more from Bollywood!
https://www.instagram.com/p/BpITkUJH4_c/
Swara Bhasker while talking about Kareena Kapoor said, "She (Kareena) is an inspiration for the working girls. She has proved that one can have a successful career along with enjoying their personal life. The way she has managed both her professional and personal life is simply amazing"
https://www.instagram.com/p/BmGk29ahvOf/
Asked which biography she would like to work in, she said: "I would like to do a biography of Madhubalaji, if one is ever made on this iconic Bollywood actress. If any biography is made on any historical figure, I would like to do the role of Indira Gandhi."
Stay tuned for more updates!