News & Gossip
EXCLUSIVE: Karisma Kapoor says THIS about Remo D'Souza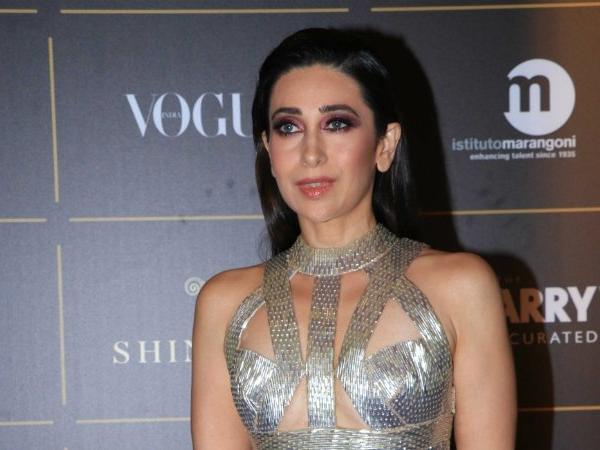 Karishma Kapoor is amongst those actresses of Bollywood who have been exceptional dancers apart from being exceptional actresses. Her contribution to the Industry in the form of the brilliant movies she has acted in also includes a major part of songs she has performed splendidly on! However, there is a major revolution in the dance and choreography in the current times than the previous times! The dance has become way more technical and calculative than how free style it was in the earlier times! Trying to match steps with the current times, here's Karishma Kapoor talking about the revolution in the Dance Forms seen in Bollywood Movies and expressing her wish of being choreographed by the Ace Choreographer Remo D'Souza!
https://www.instagram.com/p/BpjvGGvHBrq/
Karisma Kapoor, was the celebrity guest on the fourth season of dance based reality show Dance+.  In the episode, one of the participants paid a surprise tribute to Remo D'Souza, the show's 'super judge', capturing his inspiring journey as a background dancer to an accomplished choreographer and filmmaker in Bollywood. After the act, reminiscing about his journey, Remo D'Souza shared a fact with Karisma Kapoor that he was a part of her song Sundara Sundara from Rakshak as a background dancer. Appreciating his hard work and his successful journey, she said: "I wish Remo choreographs me some day."
https://www.instagram.com/p/BphN5j6BhWA/
The actress acknowledged the importance of the background dancers in the industry. "Back up dancers are such a big support to us actors and their contribution in the song is immense," she added.
Stay tuned for more updates! Write your feedback and suggestions to us in the comment section below!