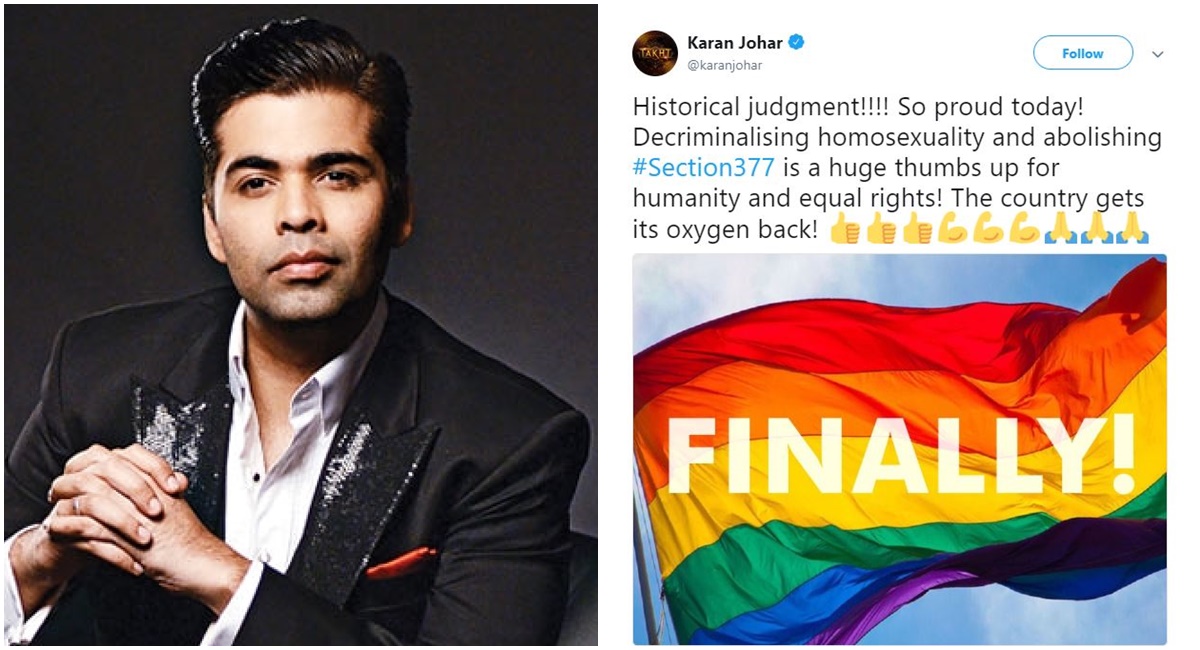 Today the Supreme Court delivered the final judgment on the most controversial Section 377- a 158-year-old colonial law on consensual gay sex. The judgment was given by a Bench of Chief Justice of India Dipak Misra and Justices Rohinton Nariman, AM Khanwilkar, DY Chandrachud, and Indu Malhotra. Chief Justice Dipak Mishra said, "LGBT Community has same rights as of any ordinary citizen. Respect for each other's rights and others are supreme humanity. Criminalising gay sex is irrational and indefensible."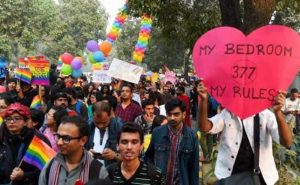 The hearing started a long time back and from common men to celebrities, many were campaigning and seeking to abolish Sec 377. One such celebrity is Karan Johar who has always come forward to voice his opinion on this. He said that no person should be alienated on the basis of caste, creed or sexual orientation. Many even trolled Karan and asked questions on his sexuality. He even slammed the trollers with his razor-sharp answers.
Now, as the Supreme Court has decriminalized homosexuality by taking out consensual same-sex acts, Karan Johar feels proud about the verdict. He took to his Twitter handle and wrote," Historical judgment!!!! So proud today! Decriminalising homosexuality and abolishing #Section377 is a huge thumbs up for humanity and equal rights! The country gets its oxygen back!"
Here's the tweet.
https://twitter.com/karanjohar/status/1037587979265564672
Karan Johar who has been rumoured to be gay director has never spoken on his sexuality but in his previous interviews with 'Harper's Bazaar',  he made people think that he is gay. In the interview, he said, "If I was interested in dating women, she would probably be the woman I would want to date. Of course, she has her limitations and so do I."