News & Gossip
Exclusive: Deepika Padukone Reveals On Koffee With Karan 6 That She Loves Stalking Taimur Ali Khan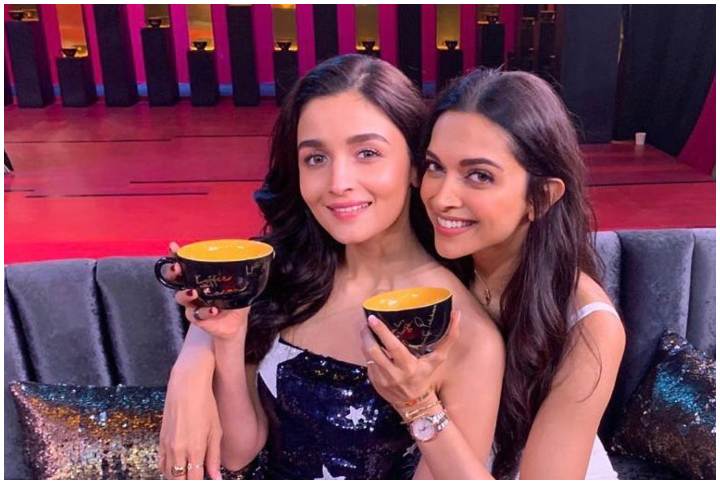 Koffee With Karan has been the popular most chat show in the nation and we absolutely how fabulous a host Karan Johar is to entertain and question the guests who arrive on his couch! With 5 seasons of the show being absolutely a big hit and beyond successful, here's the 6th season that got premiered last night, matching and crossing the standards set up! And guess what??!! This season surely seems to be bolder than ever! The guest list this season suggests the entire young lot of celebrities coming up on Karan Johar hosted show in interesting combinations, with the most interesting combination appearing on the first episode, Deepika Padukone and Alia Bhatt! Deepika Padukone reveals who she stalks a lot on social media!
https://www.instagram.com/p/Bol1WOkFmew/?hl=en&taken-by=karanjohar
Karan Johar has been known for his creative side of grasping the gossips out of the celebrities with his notorious and absolutely masala filled rounds like 'The Rapid Fire' or 'The Koffee Shots'! Well, this year Karan is all set to take the naughty side of the show a little further as he introduces a section where he makes his guests open up about their 'Guilty Pleasures'. And yes, Deepika Padukone and Alia Bhatt surely revealed theirs as well.
https://www.instagram.com/p/BolxHJwhZmH/?hl=en&taken-by=deepikapadukone
On Koffee With Karan, Deepika Padukone admitted that just like every other fangirl she stalks Taimur Ali Khan every night on Instagram. While Alia Bhatt revealed that not only does she love stalking one of the most famous Pap photographers of B-Town Viral Bhayani and his captions, but also finds Varun Dhawan's profile 'hilar' (hilarious) and admitted to being equally obsessed with his Insta-stories as well.
Stay tuned for more updates!