News & Gossip
Emraan Hashmi Says Mr X is His First Film His Son Can Watch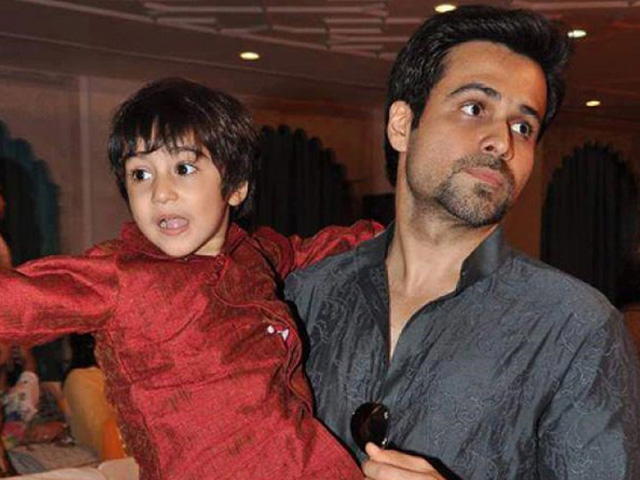 Emraan Hashmi Says Mr X is His First Film His Son Can Watch
"MY WIFE HAS ALWAYS KEPT MY SON AWAY FROM MY FILMS," SAID EMRAAN HASHMI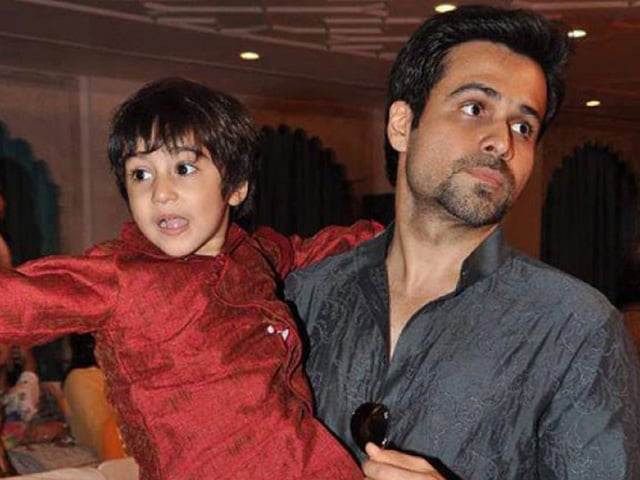 Actor Emraan Hashmi said that the story of his upcoming film Mr X calls for sequels but the possibility of a franchise will depend on its success at the box office.
Mr X, also starring Amyra Dastur, is a sci-fi movie that centres around an anti-terrorist squad officer (Emraan), who undergoes a life-altering accident, which brings him face-to-face with his invisible powers.
"The film has been designed to have a long run like Mr X 1, Mr X 2 and so on. But the final decision will depend on the box office success of the first film," Emraan told PTI.
The 36-year-old actor clarified that his character in the film is not a superhero.
"Many people are misconstruing it as a superhero but I will not put Mr X in that space. Whether he becomes like that will be known if there is a trilogy.Mr X is not a superhero because if I compare him Batman, he would still think before killing Joker but Mr X won't think before killing someone," Emraan said.
The star, however, admitted that it is his first righteous character with just a little tinge of "grey".
"This is the first time I am doing a family entertainer and before this I have always played devious roles. Mr X is a righteous ATS officer, he works for the anti-terrorist cell. He goes through a very traumatic incident, which almost kills him then he rises from the ashes and he has a kind of ailment where his cells stop reflecting light," he said.
"This ailment becomes a boon later and he realises he has superpowers. But he is not using them to save humanity. In that way, he is still a little bit of grey. If he becomes a society saviour in the coming parts, is yet to be seen but in this film, he is in revenge-seeking mode," Emraan added.
Produced by Mahesh Bhatt's Vishesh Films and presented by Fox Star Studios, Mr X is slated to release on April 17 in 3D and 2D.
The actor is particularly excited for Mr X because he feels he can show to his five-year-old son Ayaan.
"My wife has always kept my son away from my films, not that he can understand much but now he probably can understand more than he used to, so yeah Mr X will be the first film I can show it to him. He is very keen to see it because my character has superpowers," Emraan said.
"I was always anxious to show my movies to him because he has many relevant questions as a five-year-old. When he would see his father holding a woman on screen, he would think he has ten other moms out there. 'Who's that?' he would ask. So, we will cover up his eyes when a kissing scene comes."
Though there are a few kissing scenes in Mr X, something that has become synonymous with Emraan's film, the actor did not want them to be in the film.
"I was little hesitant to have them in the film because I have already done that. I did not want to bring the erotic quotient to the film but the kissing scenes have been shot aesthetically," he said.
The film, which is directed by Vikram Bhatt is laced with 3D effects and Emraan, whose last film with the director was Raaz 3D, was all praise for the technology.
"After the success of Raaz 3D, we all at Vishesh Films felt the next film would be Mr X. It took elaborative planning because of all the special effects and the concept of invisible man, which has not been played around in our country for the longest time and that too in 3D.
"The technology has gone way ahead from the Raaz days, it has become a much more immersive experience. In fact, in this film, you are going to feel every minute there is something coming at you," he said.