News & Gossip
Emirates Removes Hindu Meal From Its Menu, Twitter Is Furious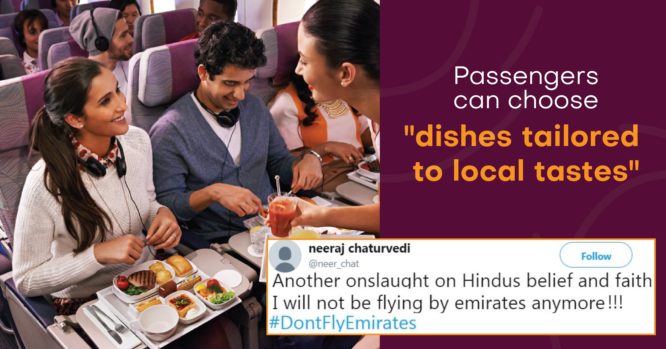 Dubai based Emirates is the largest airlines in the middle-east and is known for offering its world-class entrainment and cuisine to its customers. However, the airline has angered lots of fans with its latest decision.
On July 3, Emirates announced that they are removing the 'Hindu meal' from their in-flight menu, which has already caused a huge uproar among the passengers. The decision of one of the largest airlines in the world came as a sheer shock to everyone.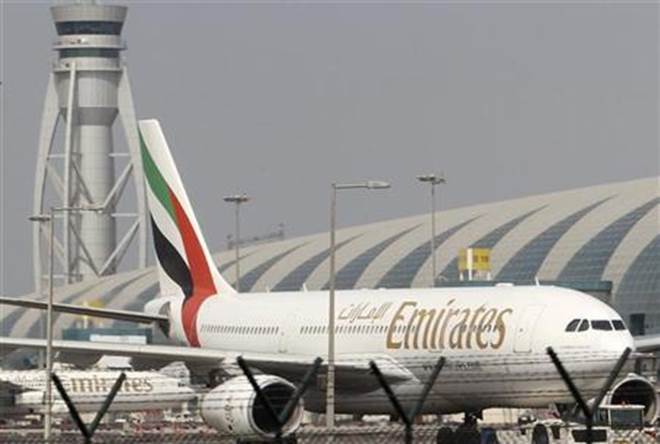 This shocking news came after the airline issued an official statement regarding the same stating that the decision was made after considering the reviews of the customers and onboard products.
What exactly is the 'Hindu Meal'?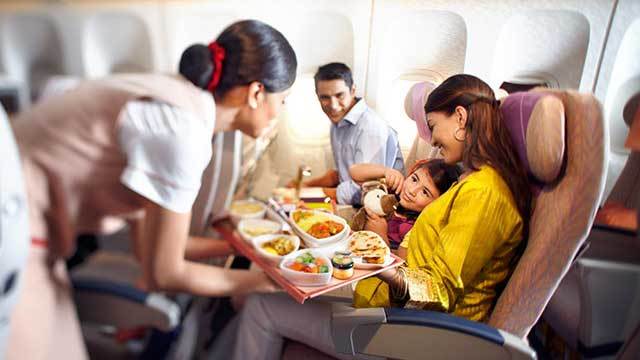 'Hindu meal' has always been on the menu of the emirates as a type of 'request meals options' that is offered by many long-distance airlines. Passengers can book these meals as per their religious belief and needs.
Emirates is now discontinuing the 'Hindu meal' and will offer many other meal options including  Indian Vegetarian Meal, Vegetarian Jain Meal and non-beef non-vegetarian meals for its passengers. For the vegetarian customer, it offers Indian Vegetarian Meal that features multiple types of vegetables and doesn't contain any dairy and meat products.
The official statement of Emirates reads, "As part of our continuous review of the products and services available to customers, Emirates can confirm that it will discontinue the Hindu meal option. We constantly review our offering, taking into consideration customer uptake and feedback. This helps us improve service efficiencies."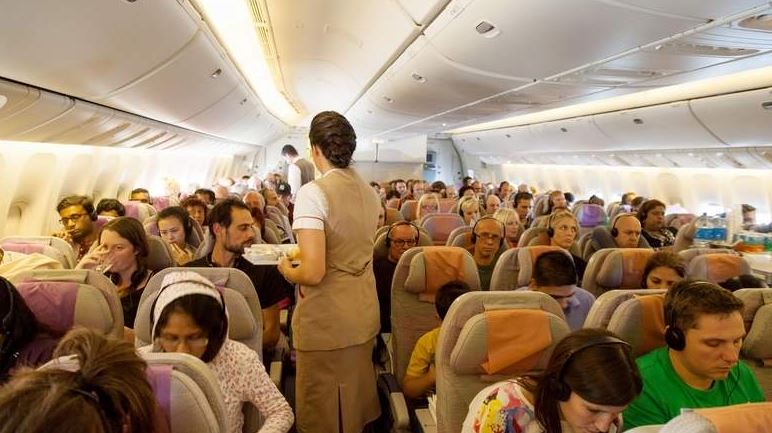 The spokesperson of the airline further added,
"Food and drink form an integral part of any Emirates flight experience and our menus are created by leading chefs to reflect the culture and preferences of Emirates' diverse customer base. We have a wide variety of special meals that can be ordered in advance to cater to our customers with medical or religious dietary requirements, including our Hindu customers."
This decision of the leading airlines has irked Twitter users and they are slamming the company left, right and center. They also started trending #Don'tflyEmirates. Check out some of the comments down below.
Another onslaught on Hindus belief and faith !!!

I will not be flying by emirates anymore !!!#DontFlyEmirateshttps://t.co/P7BeSoDaUH

— neeraj chaturvedi (@neer_chat) July 3, 2018
@Emirates to discontinue "Hindu meal" on flights. Is it not discriminatory against Hindus who constitute 16% of world's population? On other side airlines have Halal Meal on menu. #Emirateshttps://t.co/sY3UhplYAK

— Rajiv.K (ラジヴ) (@RajivBJPCHD) July 4, 2018
https://twitter.com/Jackofall_India/status/1014325013187612672
The reason why I choose to travel in #Emirates was the continental Indian meal and now it's not. Come up with clarity @EmiratesSupport @emirates @SushmaSwaraj ji check this and help Dubai-based carrier Emirates to stop 'Hindu meal' option -Times of India https://t.co/yH2ntN2mdy

— Siva (@sivatalks) July 4, 2018
https://twitter.com/cmani/status/1014365530189230081
https://twitter.com/krishiyengar/status/1014308148063027202
we will inform our companies, not to book tickets on emirates as no more hindu meals are available. Other airlines options are plenty

— अनिल पाटिल (@anilpatil2015) July 4, 2018
So #Emirates is ending the #Hindu meal; are they going to now call it #Mughal meal? #justasking

— Arvind (@magarmach_) July 4, 2018
https://twitter.com/Ayanodov/status/1014355005854420993
What do you think? Tell us your thoughts in the comment section down below.