News & Gossip
Elon Musk Says That You Can Change The World By Working 80 Hours A Week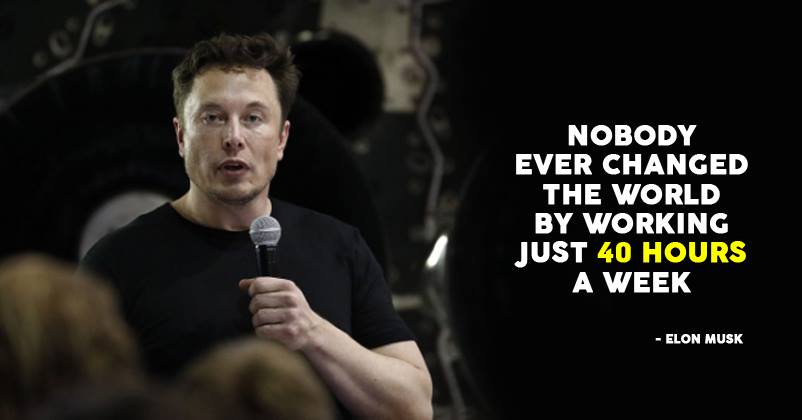 Elon Musk is one entrepreneur in the world, who always makes headlines one way or another. From his controversial comments to some new developments in his company Tesla, he knows how to grab eyeballs. He is back in the news once again. This time for his statement on what is ideal working hours for an employee?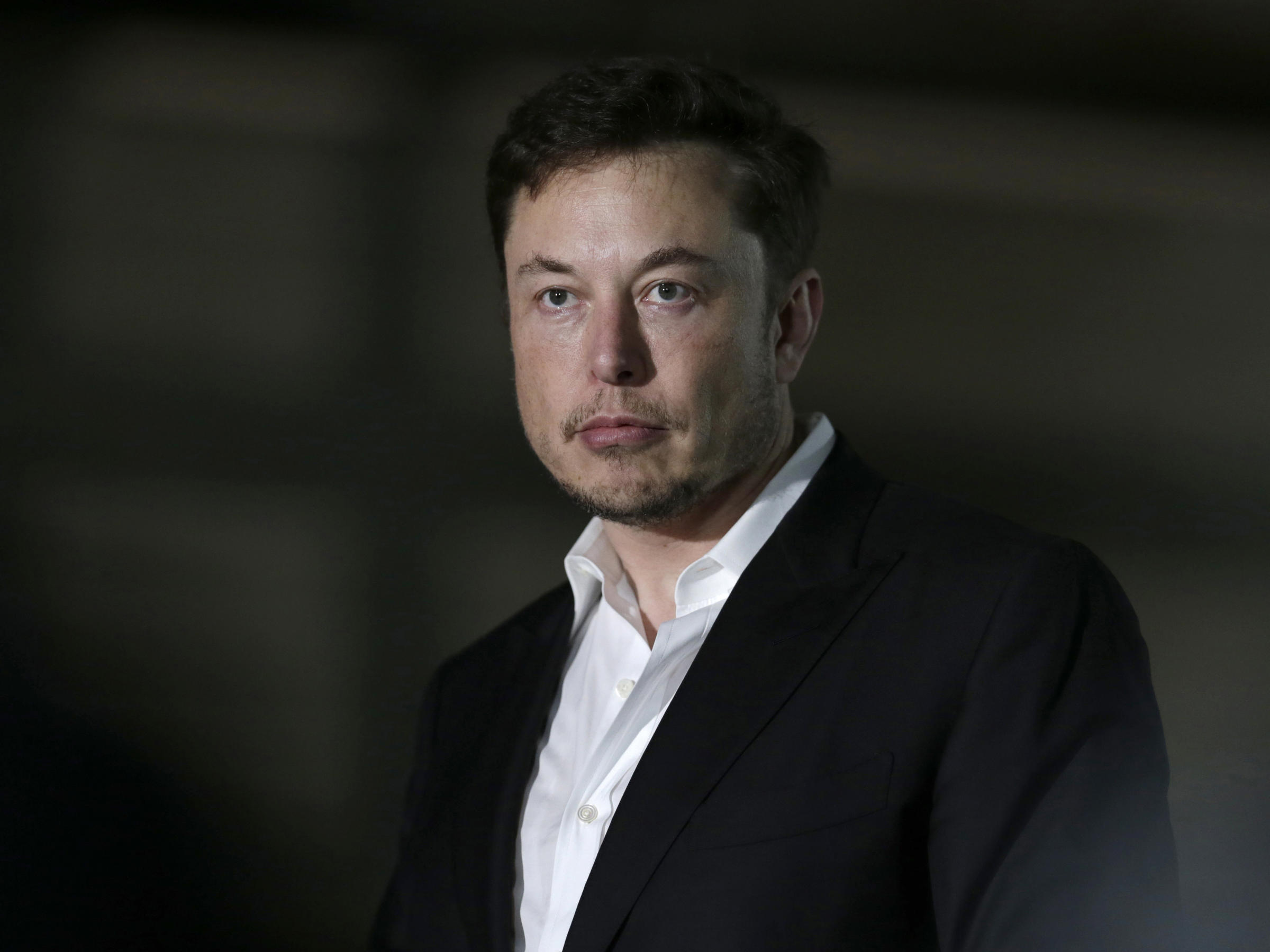 Just recently, The Wall Street Journal said that Tesla is one of the most in-demand employers in Silicon Valley, despite… or because of … Elon Musk. How can he hold his thoughts after getting to read such posts, so he tweeted,
"Join to create exciting new worlds of technology!! If getting things done matters to you, then @SpaceX, @Tesla, @BoringCompany & @Neuralink are the places to be."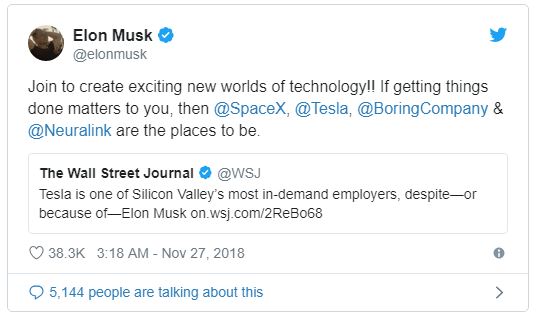 One Twitter user asked Elon Musk about how many hours a person should work to change the world, to which he replied,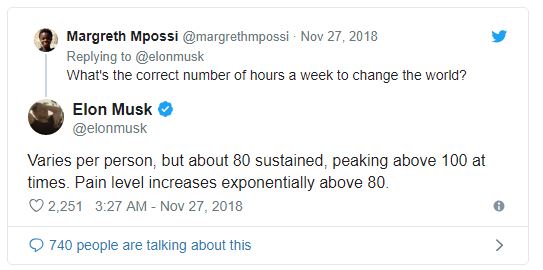 He further wrote,
"There are way easier places to work, but nobody ever changed the world on 40 hours a week"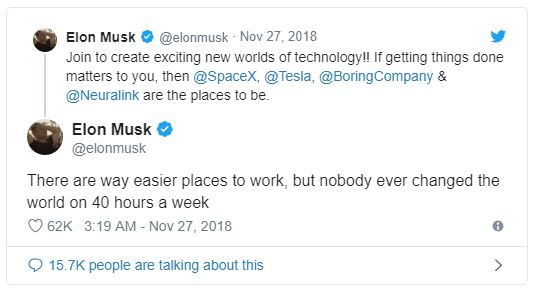 This is pretty brave of him to say, as France recommends all of its employers only 35 hours of work per week. However, it clearly looks that Elon Musk doesn't believe in it.
Elon Musk soon clarified on his post by saying that if you love your work 80 hours won't feel like work at all.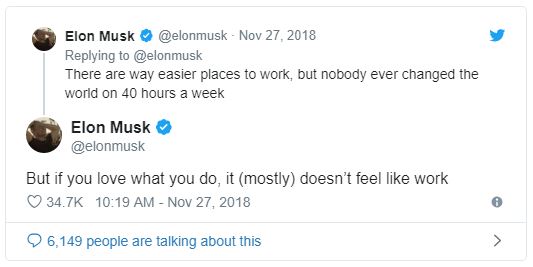 This has created a huge controversy. However, we can't deny it completely, as it seems somewhat true. We also have to laud the dedication and hard work of Elon Musk and take inspiration from him. What do you think? Do you agree with Elon Musk? Tell us your thoughts in the comment section down below.