News & Gossip
Drugged Sushant used to sleep while 'madam' used to party: says SSR's staff after Rhea's chats released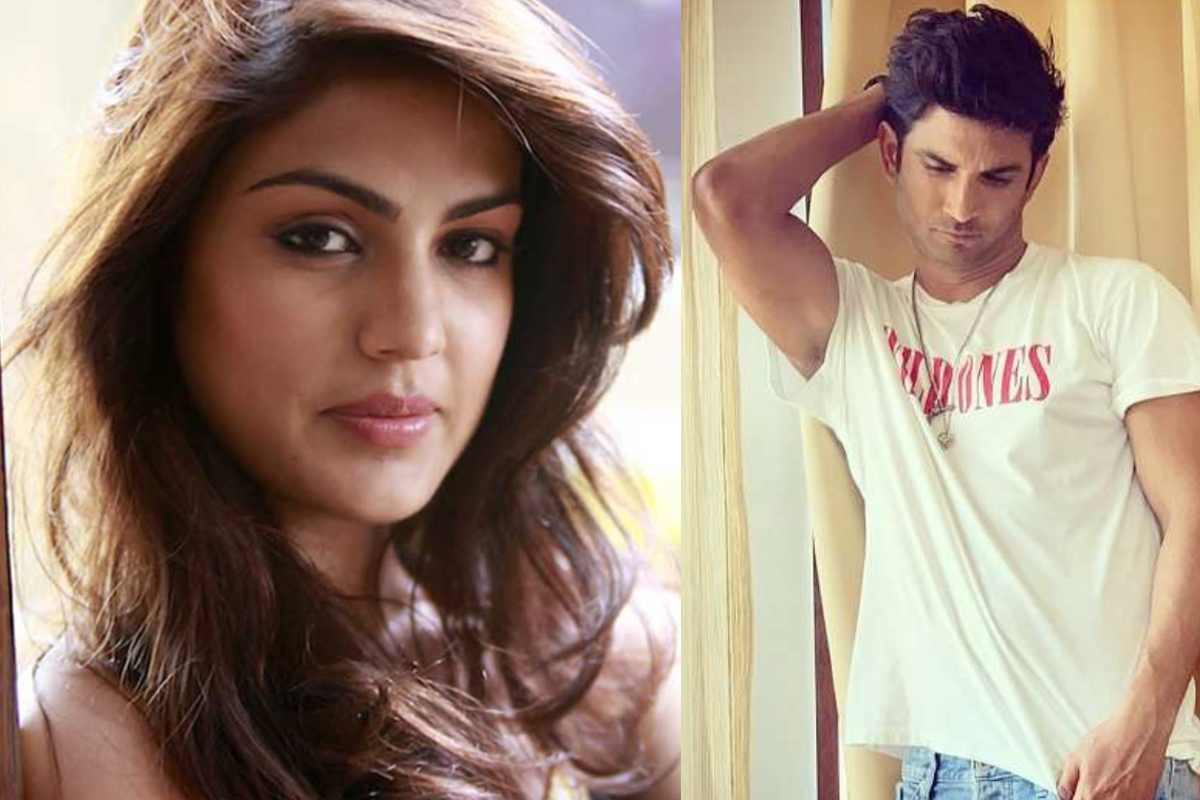 After Sushant Singh Rajput's untimely death many media channels claimed a drug angle to it. Infact the family lawyer of the late actor also alleged to have mentioned in their FIR that Sushant used to be over-drugged as he was consulting doctors and psychiatrists but this recent revelation by Enforcement Directorate has completely taken everyone by surprise as it seems like someone wanted to control him and follow orders.
Lawyer Vikas Singh in his media interview revealed, "In our FIR, we have mentioned that he used to be over-drugged. We were under the impression that this was some drug administered by a doctor, a psychiatrist, but this revelation is absolutely explosive. Probably, he was being literally drugged, meaning he was given these hardcore drugs which are given to someone to sort of control his mind."
Vikas also alleged what Sushant's staff had said about Sushant mostly sleeping while Rhea used to party on the other floor. The lawyer revealed what was actually going on Sushant's 6th and 7th floor, "It is quite obvious that what was done to Sushant was definitely highly illegal and highly criminal. These drugs were being used to either control him, calm him down or make him docile. That is what the servants also say, that he used to be sleeping. He had a duplex, sixth floor, and seventh floor. He used to be sleeping on one floor and there were parties going on on the other floor. Rhea used to be having a party and Sushant used to be sleeping on the other floor. So, there was definitely an element of actual drugging. Not drugging in the sense that we had said in the FIR, but actual drugging. It means that he was administered something contrary to his will, without his knowledge, and the purpose of that drugging was to subdue him, make him docile, or to affect his mind very badly. That is ultimately what led to his death," the lawyer further added.
Though the claims haven't been confirmed as per recent reports, Sushant's girlfriend Rhea Chakraborty is currently under Narcotics Control Bureau's scanner after ED shared her deleted WhatsApp chats dealing in illegal drugs with a couple of "associates" with CBI and the Narcotics Control Bureau. For unversed, the law enforcement agency had confiscated Rhea, her father and brother's digital devices for money laundering investigation after which the regency succeeded to recover the deleted chats talking about banned drugs, however, actress' lawyer, Satish Maneshinde, denies this allegation, saying, "Rhea has never consumed drugs in her life ever. She is ready for a blood test."
The alleged WhatsApp chats retrieved from Rhea's Mobile that were shown on news channels, claims that the actress was talking about illegal drugs MDMA and marijuana to a man named Gaurav Arya, "Incase we speak about hard drugs, I haven't been doing too much. Tried MDMA once." She further asked, "You have MD?"
While her other receiving message by someone named Jaya Saha on November 25, 2019, read, "Use 4 drops in coffee, tea or water and let him sip it. Give it 30-40 minutes for it to kick in."
For uninitiated, the ED on August 11 had confiscated Rhea Chakraborty, her brother Showik Chakraborty and her father Indrajit Chakraborty's cell phones, and other electronic devices to investigate the money laundering matter.
Furthermore, the Narcotics Control Bureau is also likely to take charge of the case, where they would also try to find out who else are involved in it, the dealers, whether Rhea was supplying drugs to any other Bollywood celebrities and most important if she was drugging Sushant without his knowledge?