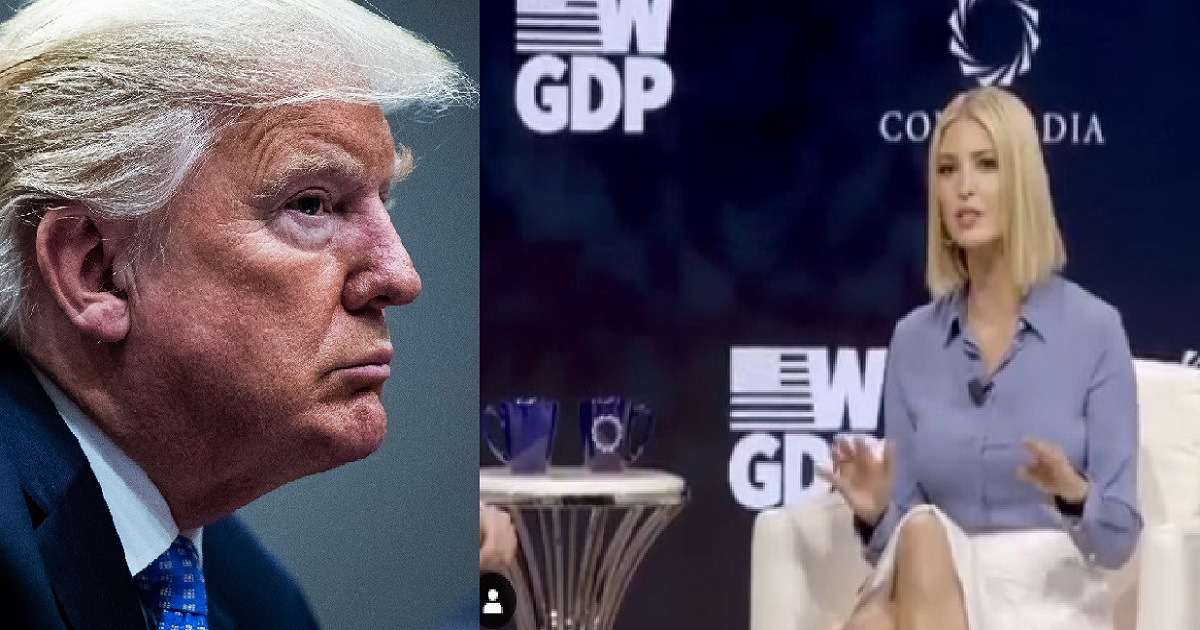 Trump daughter has made many headlines for her awkward moments and wardrobe malfunction. This time some smart Netizens have dug up in Donald Trump's old tweet for body-shaming a male politician's.  Donald Trump's daughter Ivanka Trump went through a wardrobe malfunction at the UN General Assembly in New York City.
Ivanka just returned from a weekend fun-filled with her husband in Italy Jared Kushner. She suffered awkward wardrobe malfunction as she wore the long sleeves blue shirt which demanded attention at the high profile event and forgot to wear a bra.
A politician should always present themselves in a perfect manner because millions of eyes keep a watch on them. In these pictures, her nipples protruded through the shirt. Ivanka shared pictures on social media without checking herself for once from the high profile event.
https://www.instagram.com/p/B2w8vj9BAzP/?utm_source=ig_web_copy_link
In 2011 Donald Trump shamed a male politician through tweeting for having the same thing happen to him. Netizens didn't take long to dug Donald Trump's old tweet on Former U.S. Representative Barney Frank's nipples protruding.

A few smart netizens took Trump's old tweet with the latest pictures of Ivanka picture and made a meme. A talented user put up the collage of Ivanka with Barney and wrote, "Ivanka Trump vs Barney Frank. Who wore it best?"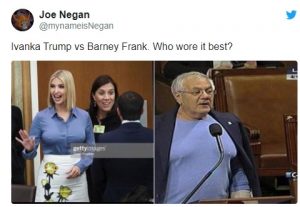 One of the netizens said, "Stop worrying about what you can see through Ivanka's shirt. Worry instead about whether it was made in one of her sweatshops, where activists observed workers making $1/hr being regularly beaten, and were later arrested by the same government who issued her 5 patents last year."