Ranveer Singh is inarguably the most talented and loved Bollywood next generation actor. However, it seems that Gully Boy actor enjoys a huge fan following outside India too.
Ranveer Singh and Alia Bhatt Starrer 'Gully Boy' is all set to release next week. The movie has created quite a buzz among the moviegoers, all thanks to the amazing trailer. The trailer of the movie has started a meme fest on social media with countless hilarious memes available online.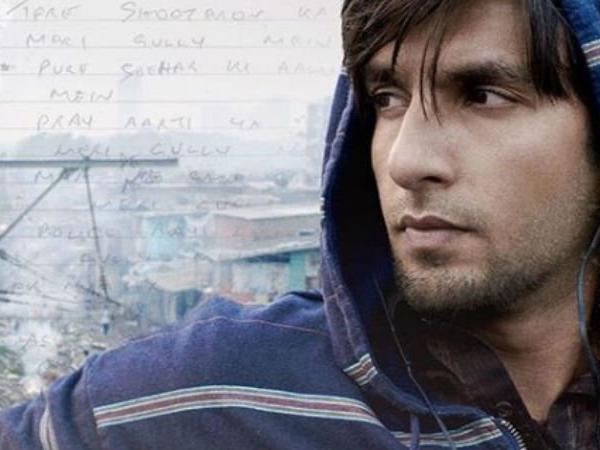 However, the biggest surprise came from American singer and DJ Diplo. It looks like Diplo is a big fan of Ranveer's Gully Boy look. Diplo took to Twitter to share his version of Gully Boy poster. He shared the picture with a caption, "Mera Time Bhi Aayega" rather than "Apna Time Aayega".
This Is What Diplo Tweeted:
🇮🇳 मेरा टाइम भी आएगा#gullyboy pic.twitter.com/1qv82ohS8U

— Thomas Wesley (@diplo) February 7, 2019
Ranveer Singh took notice of this poster and gave Diplo the best reply he would have expected. Impressed with the effort, Ranveer replied, "Ohooo ! Ek number, Lala ! 🤣👌🏾"
Here Is Ranveer's Reply:
Ohooo ! Ek number, Lala ! 🤣👌🏾

— Ranveer Singh (@RanveerOfficial) February 7, 2019
This Is How Fans Reacted:
1
Did you listen to this song? ? If yes then did you like it?

— kapil bharti (@kapilbharti36) February 7, 2019
2
Omgggg diplo

— SUSHANK (@SUSHANK23463160) February 7, 2019
3
Wow the hype for #GullyBoy is real @RanveerOfficial

— Aish rai (@Aishrai14) February 7, 2019
4
HAHAHAHAHA LEGEND 😂😂😂🔥🔥

— Shubham Sharma (@triples_sharma) February 7, 2019
5
Ranveer is a legend period.

— Dish-a washer° | Hobiuary° | ia (@Sanastormy_) February 7, 2019
6
The bar is raised for this Bollywood movie with this sweet gesture. Thanks.

— DIPANKAR (@dipankar1000) February 7, 2019
7
No way, LMAOO

— Pᴇᴘᴘᴇʀ (@wajo_khaday_may) February 7, 2019
8
@firkiii bhai yeh dekho

— Ümesh ⚛ (@042_umesh) February 7, 2019
9
Random White Boy Be Everywhere! Does he even sleep? #Machine

— BangBros (@BangBrosDotCom) February 7, 2019
10
https://twitter.com/zianzam/status/1093551968637730818
That shows the hype surrounding the movie. It is a beautiful tribute by Diplo to the movie, isn't it? Tell us your thoughts in the comment section down below.