After making India proud winning the top beauty pageant, Miss World 2017, Manushi Chhillar has become an overnight sensation. People are talking about her witty intelligence, beauty, and everything about her.
Manushi has become the 1st Miss World India in the last 17 years and this has evoked huge excitement in the Bollywood industry. There are whispers running across that she will soon be flooded with many film offers.
Well, all this has not come easily as she has worked very hard and sacrificed a lot. All know that the primary requirement to win the beauty pageant is looking stunning and fit. In order to make sure that she fulfills the requirement, Manushi has worked hard on her beauty as well as her health.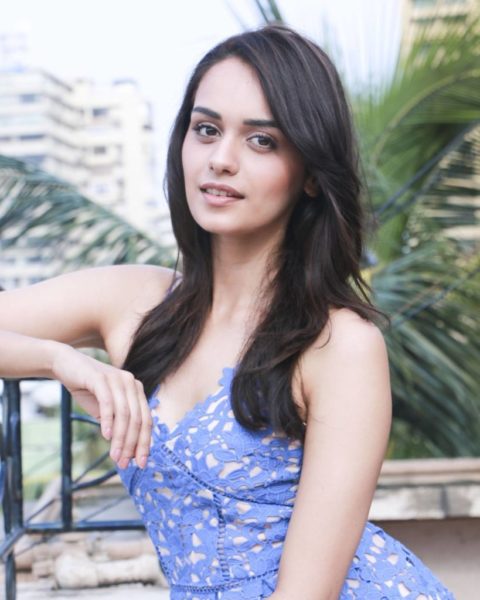 Here's everything about Manushi's strategy and diet for a healthy body that can boost you up! The Co-Founder of FITPASS, Arushi Verma, and the celebrity nutritionist, Nmami Agarwal gives some interesting tips on how to have a great bod:
Breakfast is a must – Skipping the breakfast increases the hunger pangs which is not good for your health.
You should eat regular meals – better not skip your meals – eating regular meals help to reduce the temptation to snacks that includes high sugar and fat.
Avoid refined sugar.
While you are travelling, it's wiser to make healthy diet choices. It's better to order foods like fish or grilled chicken. Avoid having any creamy sauce. Instead of choosing the main course, better opt for an appetizer. Always order a salad along with your meal.
Practice Yoga Regularly – Yoga has always been a great form of exercise in order to maintain the correct posture of body and keep your muscles toned.
Rather than maintaining a slim figure, yoga is beneficial for increasing flexibility and strength of the body.
Twisting – For an entire body warm-up, twisting is the most effective exercise in order to strengthen, lengthen and tone your body. Being an effective cardio workout, twisting helps to eliminate pain and the internal scar tissue formation.
Squats – This exercise should be a part of everyone's workout routine, regardless of age, gender, as well as fitness goals. They are not just for legs but however, they benefit the entire body in multiple ways. Apart from maintaining and toning, thigh and bottom muscles squat help in increasing the body strength and muscle, improving circulation and getting rid of cellulite.
Dance – The best way to reduce the stress on your body is to start dancing to your favourite tunes.
Diet Nmami has Designed for Manushi Before Winning Miss World Pageant:
Early Morning – Two to Three Glasses of Water with Lemon squeezed.
Breakfast – Plain yogurt with oatmeal or wheat flakes and fresh fruits. Two to three egg whites with carrot, beets, and sweet potatoes.
Mid-meal: Coconut water with fruits.
Lunch: rice/chapatti/ Quinoa with a bowl of vegetables and shredded lentils/ chicken.
Evening: Unsalted nuts with fruits or bananas.
Dinner: Chicken/fish (grilled/roasted) with sautéed vegetables (broccoli/carrots/beans/mushrooms/beets).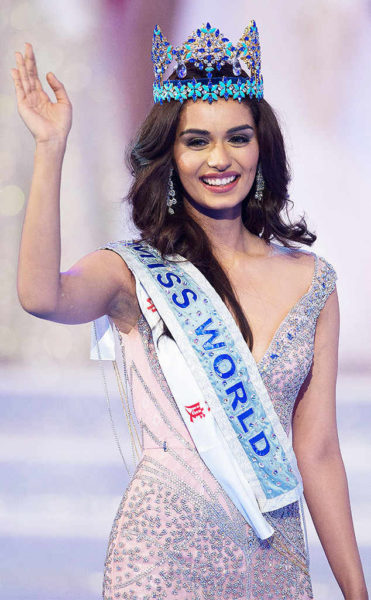 Apart from all this, Nmami has designed a special 15-day challenge for Manushi where she has to sleep 8 hours in the night and switch off her cell phone 2 hours before going to bed. Also taking 3 litres of water per day.
Manushi follows a balanced diet that includes a lot of fresh vegetables and fruits. She also eats nutritious homemade food and have an early light dinner.
Sounds pretty difficult? Well this is the reason everyone can't achieve the crown! Share your thoughts in the comment section below.