News & Gossip
Did Priyanka Chopra and Nick Jonas SECRETLY get married in Las Vegas?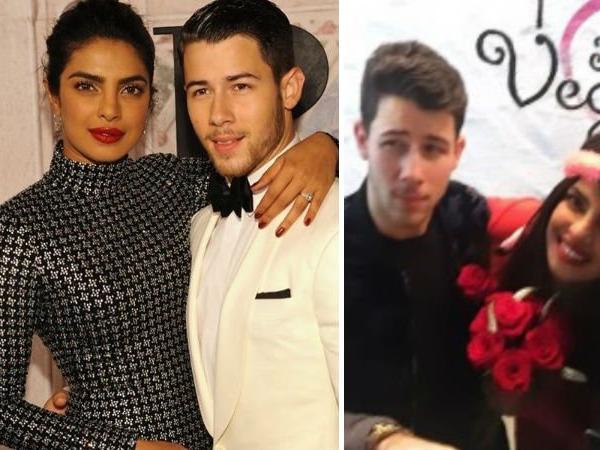 Priyanka Chopra and Nick Jonas are the most popular couple in the world this date! Their PDA over social media to their lunch and dinner dates, their Lavish yet so family types engagement in India to Nick's cousin's wedding in the States, all about the couple has always been in the media! Be it their visit to a NGO or be it the football match they attend, the couple truly has all eyes upon them! With the new surfacing that the couple might have a destination wedding in Rajasthan, the latest reports have an absolutely shocking story to tell! Priyanka Chopra and Nick Jonas have secretly got married in Las Vegas! Read in for details!
https://www.instagram.com/p/BnzmAPwAR_n/?hl=en&taken-by=priyankachopra
While Priyanka and Nick have reportedly chosen Jodhpur as their wedding destination, a photo shared by Irish actor Emmett Hughes from his outing with the power couple hints that Nick Jonas and Priyanka Chopra might have had a hush-hush wedding in Las Vegas. Priyanka Chopra has been in Las Vegas for a few days and Nick recently joined his lady love and the duo was also seen attending a charity even together.
Priyanka Chopra and Nick Jonas are seen posing outside The Little Vegas Chappel and Priyanka is seen holding a flower bouquet! Take a look!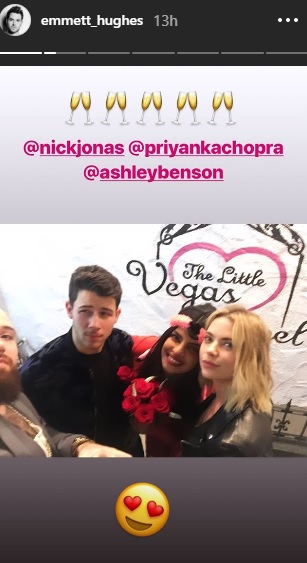 Have Priyanka Chopra and Nick Jonas truly got married secretly?? For more updates and the latest news over the matter, stay tuned with us! Do write your take over the matter and your feedback in the comment section below!