News & Gossip
Did Karan Johar just confirm Will Smith's cameo in Student of the Year 2?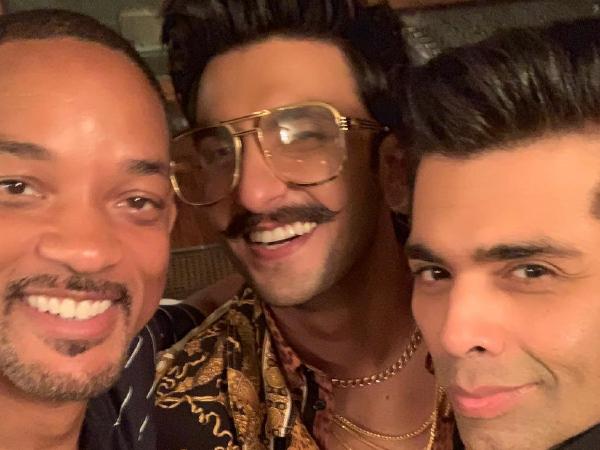 Student of the Year got released in the year 2012! The Karan Johar movie starring Alia Bhatt, Siddharth Malhotra and Varun Dhawan was a big hit and henceforth led to a sequel to it! The Trailer of Student of the Year 2, starring Tiger Shroff, Tara Sutaria and Ananya Panday just dropped out yesterday and her certainly taken the internet by a storm! People are loving the energy in the movie and the newbies Tara Sutaria and Ananya Panday are being praised for their confidence seen! Well to add on to the attention the movie has already been receiving, Karan Johar recently confirms Will Smith's cameo in Student of The Year 2!
https://www.instagram.com/p/BwI81qlpGsW/
After a video clipping of Will Smith dancing with the star cast of Student of the year 2Â went viral, producer Karan Johar had hinted at the possible appearance of the Hollywood actor in the upcoming Bollywood film. During the trailer launch of SOTY2 on Friday, when asked about Will Smith's appearance in the upcoming film, Karan Johar told media, "Smith shot for a Facebook show called Bucket List. One of his wish on that list was to dance on a Bollywood song. Fortunately, I know Will Smith for a few years now, and when his team got in touch with us, we were shooting for Yeh Jawaani Hai Deewani. He came and rehearsed for Radhaa (a song from the first instalment of the film released in 2012), and there is synergy between the two films. He came and shot that. Whether he will be a part of the film or not, that's a question I will leave unanswered till you see the film."
Student of the year 2 releases on May 10, 2019! Stay tuned for more updates!