News & Gossip
Dhoni And His Wife Sakshi Sleep On The Floor At The Airport, Netizens Are Floored With Their Humility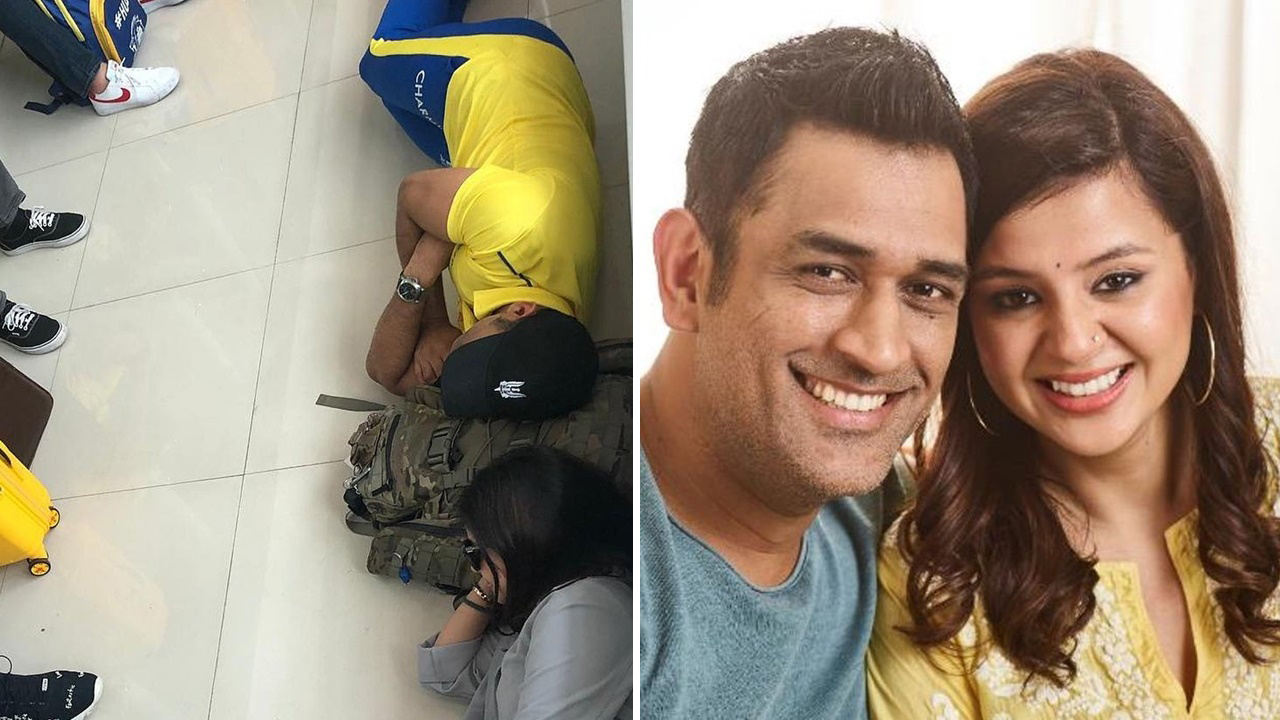 Former Indian skipper MS Dhoni is the most loved cricketers in the world. He has earned lots of respects of fans and cricketers alike with his on-field performance and his down-to-earth nature. He is known for his heartwarming humility.
Remember a few days back, MS Dhoni went to personally meet an old lady, who was his fan. Then the 37-year-old cricketer turned down an offer to inaugurate a stand named after him. He is one cricketer who never fails to make a mark with his genuine down-to-earth attitude.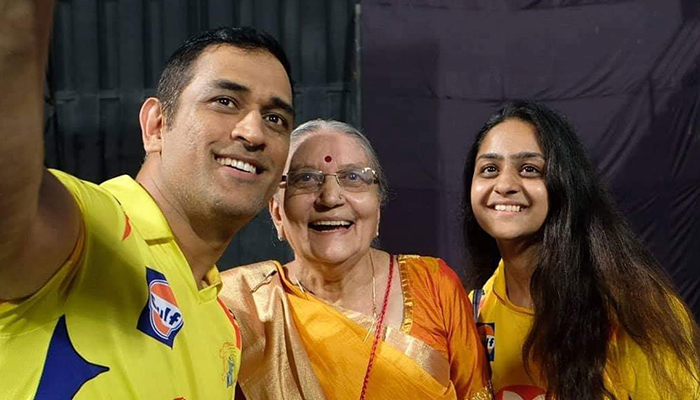 After the Chennai Super Kings defeated Kolkata Knight Riders in Chennai, the legendary cricketer has given us one more reason that will make you fall in love with him all over again.
In a picture that has gone viral on social media, MS Dhoni can be seen taking a nap at the airport. The best part about this picture is that he didn't even ask for the guest room which he could easily get looking at his stature. Instead, he and his wife opted to sleep on the floor like any other common man. Both of them shared the same bag as a sleeping pillow.
https://www.instagram.com/p/BwD9VVXFdJt/?utm_source=ig_embed
Dhoni took to Instagram to share the image on his Instagram and Twitter handle.
Like all of us, Netizens are blown away with this gesture of the legendary CSK skipper. Look at some of the reactions down below.
1
https://twitter.com/sushmita_7/status/1115883220409692167
2
https://twitter.com/pranjalnand_242/status/1115836558203027457
3
https://twitter.com/PUJATIWARY7/status/1115845379663253504
4
https://twitter.com/Shekarchinthap1/status/1115837189399699460
5
That shows dedication and passion. Long tournament and you need to catch up proper rest so that, you will be fully charged for upcoming ICC WC.

— Velkanth Chinnasamy (@velkanth) April 10, 2019
6
https://twitter.com/syedsarwar20/status/1115836803288903681
7
This is wat should be seen in every huge human being.

— Ravishankar రవిశంకర్ (@Ravis80Ravi) April 10, 2019
8
Remember the name Mahendra Humble Singh Dhoni

— Darshan (@DarshanPathak7) April 10, 2019
9
https://twitter.com/THARUN0912/status/1115840002670452737
That's legend MSD for you!