News & Gossip
Deepika Padukone's Romantic Comment On Ranveer's Picture Is Giving Couple's GOAL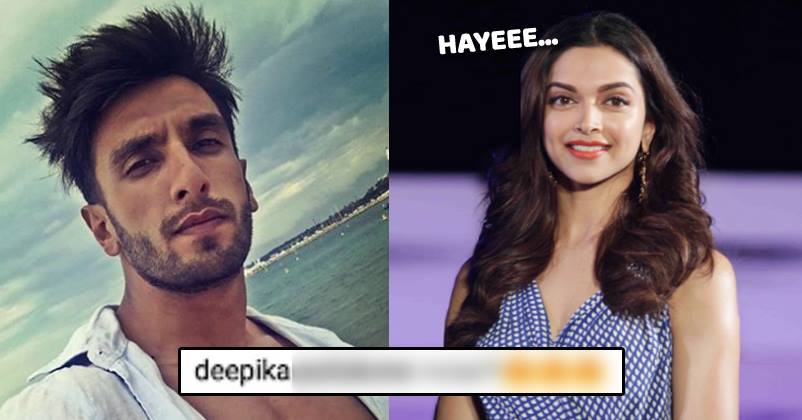 Ranveer Singh and Deepika Padukone are the best romantic couples of Bollywood. Their romance is not hidden now. Their PDA and social media posts are well known to the fans and media alike. They have never spoken about their relationship in public, but their social media PDA speaks louder than words.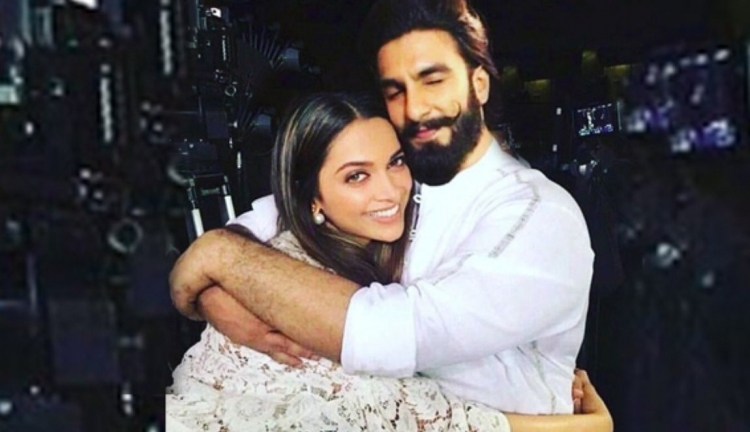 Ever since the start of 2018, the rumours of their marriage have been floating around. It has picked up pace since last few weeks. Deepika's love for Ranveer is also growing with every passing day. Just recently, Ranveer took to his Instagram to share a picture, which went viral in no time. His fans started pouring in the reactions pretty soon.
This Is What Ranveer Shared:
https://www.instagram.com/p/BkDer57AYx5/?utm_source=ig_embed
>Amidst countless comments, one comment that stood out was Deepika Padukone's romantic comment. One can't simply ignore it even if you try to. Deepika commented "Mine" on Ranveer's picture.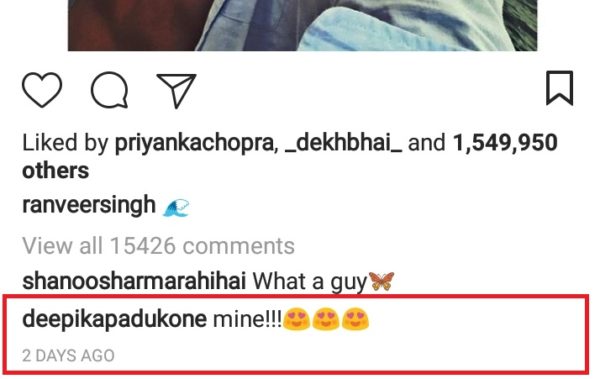 Her comment was followed by three love-struck emojis, which shows Deepika's emotions towards Ranveer loud and clear. Her comment "Mine" also confirms their affair. This comment of Deepika will certainly make their fans happy, don't you think so?
These PDA moments of Ranveer Singh and Deepika Padukone suggest that we are in for one big fat Bollywood wedding. We'll just have to wait a little longer to see any official announcements from the adorable couple.
What do you think of the same? Tell us your thoughts in the comment section down below. Stay tuned to this space for all the latest Bollywood news.