News & Gossip
Deepika Padukone's name too emerges in Drug scandal; Chat shows D asking for 'Hash'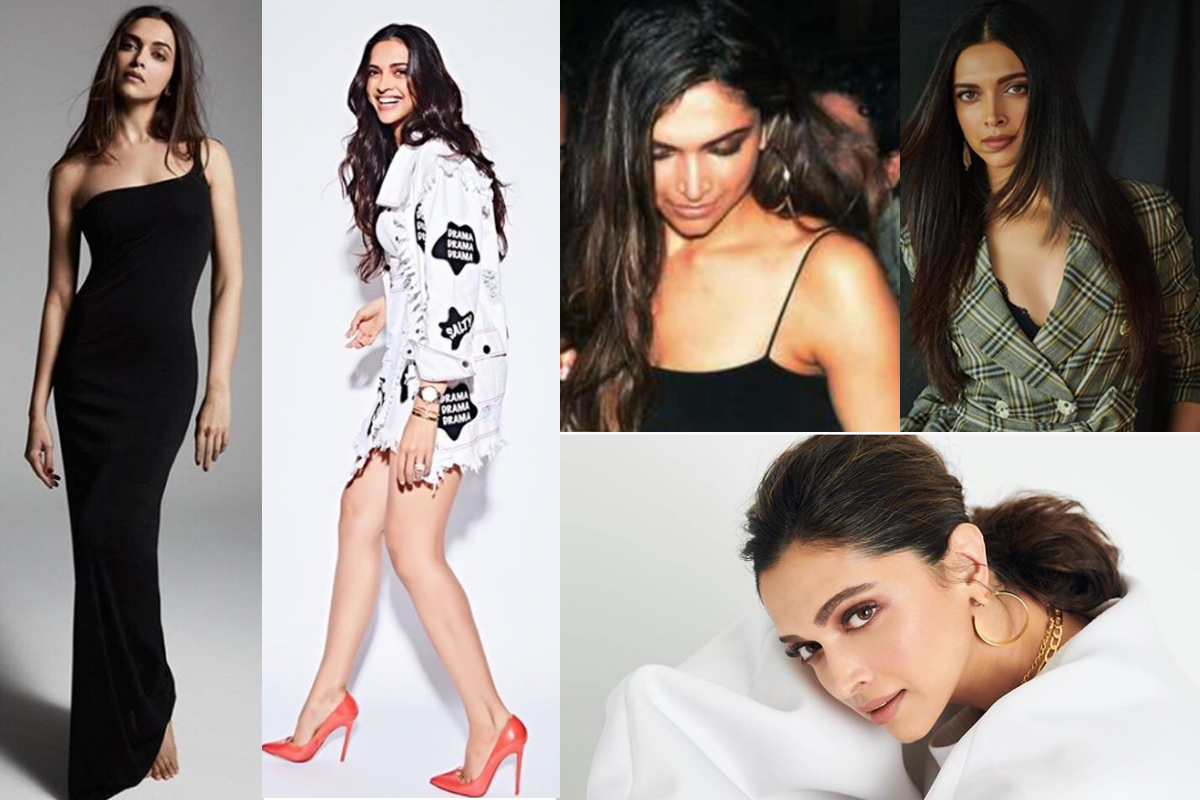 In its shocking turn of events, the drug scandal of the Hindi film industry has now come into the public light. Ever since the Narcotics Control Bureau started its probe in late actor Sushant Singh Rajput death case many shocking angles have been unveiled by the agencies one of which also led NCB to the drug cartel of B'town. Where many big celebrity names already broke the internet including Sara Ali Khan, Shraddha Kapoor, Rakul Preet Singh, this new and high profile name can give you chills. As, on Monday, a new drug WhatsApp chat started to make rounds that had A-listed Bollywood actress Deepika Padukone's name in it and showed her reportedly asking someone 'k' for 'Hash' and not 'Weed'.
This alleged WhatsApp chat is reportedly in conversation with her manager Karishma Prakash and dates back to October 28, 2017, where two people 'D' and 'K' both are a part of WhatsApp group with Jaya Saha, who is also under NCB scanner for her alleged drug chat,  and are talking about some 'maal', later, 'D' specifically asks for 'Hash' and not 'Weed'. In this chat 'D' has been confirmed to be Deepika Padukone who was all set to attend a party at a high- end restaurant, Koko, and was asking for some 'Hash'. This drug chat reportedly surfaced after Rhea Chakraborty's manager Jaya Saha was summoned for questioning by the agency.
Here is the text of the conversation on October 28, 2017:
At 10:03 AM, (+91-992——-) 'D' writes: K…Maal you have?
At 10:05 AM, (+91-961——-) 'K' writes: I have but at home. I am at Bandra…
At 10:05, K writes: I can ask Amit if you want
At 10:07, Deepika writes: Yes!! Pllleeeeasssee
At 10:08, K writes: Amit has. He's carrying it
At 10:12, Deepika  writes: Hash na?
At 10:12, Deepika writes: Not weed
At 10:14, K writes: What time are you coming to Koko
At 10:15: Deepika writes: 1130/12ish
At 10:15: Deepika writes: Till what time is Shal there?
K writes: I think she said 11:30 because she needs to at the other place at 12
As soon as the drug chats with Deepika Padukone's name started to make rounds, her photos from back in October 2017 where she was clicked leaving the high-end restaurant named Koko situated in Mumbai's Lower Parel, also started to flood the social media platforms. In these photos Padukone could be seen leaving alone in a car, dressed in golden pants and a sexy black top. On the other hand, as the old pics from this celebrity night out at Koko suggest, not only Deepika Padukone, but Aditya Roy Kapur, Siddharth Malhotra, and Sonakshi Sinha were also present at the party and were clicked leaving Koko that night.
Notably, Rhea, who is already in 14-days judicial custody with NCB after she was arrested under several drug charges on September 8, had also come under the NCB scanner after a WhatsApp drug chat was recovered by Enforcement Directorate. Later, many names started to drop-in in this drug scandal including Jaya Saha who was instructing Rhea Chakraborty to put "four drops" of some substance (CBD oil, a banned drug) in supposedly late actor's drink and let him drink, the substance will kick in about 30-40mins. The WhatsApp message from 2019 reads, "Use 4 drops in tea, let him sip it …. Give it 30-40 mins to kick in".