Deepika Padukone is inarguably one of the most popular and finest actresses working in Bollywood. She has won millions of hearts with her beauty and power packed performances. She has kept the audience glued to the screen for a very long time. Her reach has no boundary, after huge success in Bollywood, she made her Hollywood debut with 'xXx: Return of Xander Cage'.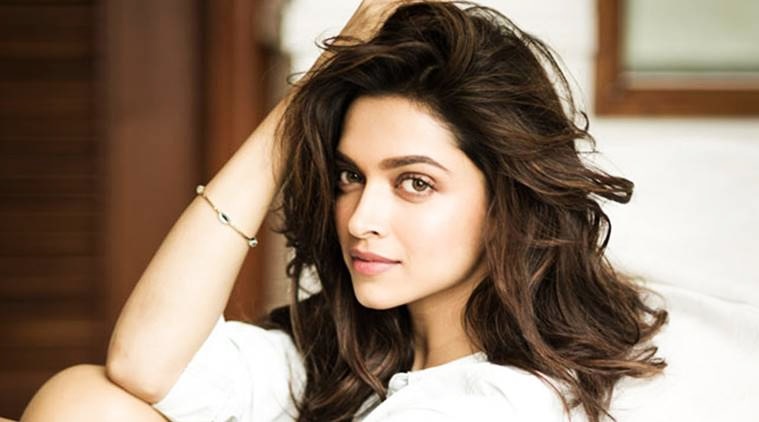 Everything from her personal life to professional life makes lots of headlines. However, she has always kept silence on her personal life. She prefers to keep her personal life to herself. Her fans and paparazzi have been speculating about her alleged relationship with Ranveer Singh, but she never speaks about it in public.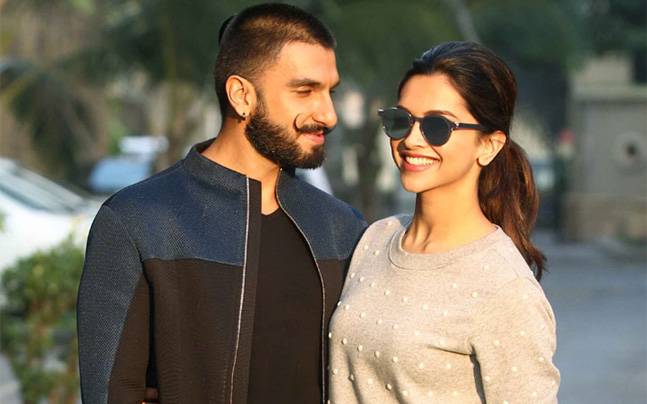 It is obvious that her fans want to know everything about the Deepika. The best example for the same is several Quora questions about her. One of the users has asked, "How is Deepika Padukone as a person in real life?" The user posted the question, but he/ she would never have imagined an answer from Deepika's former classmate.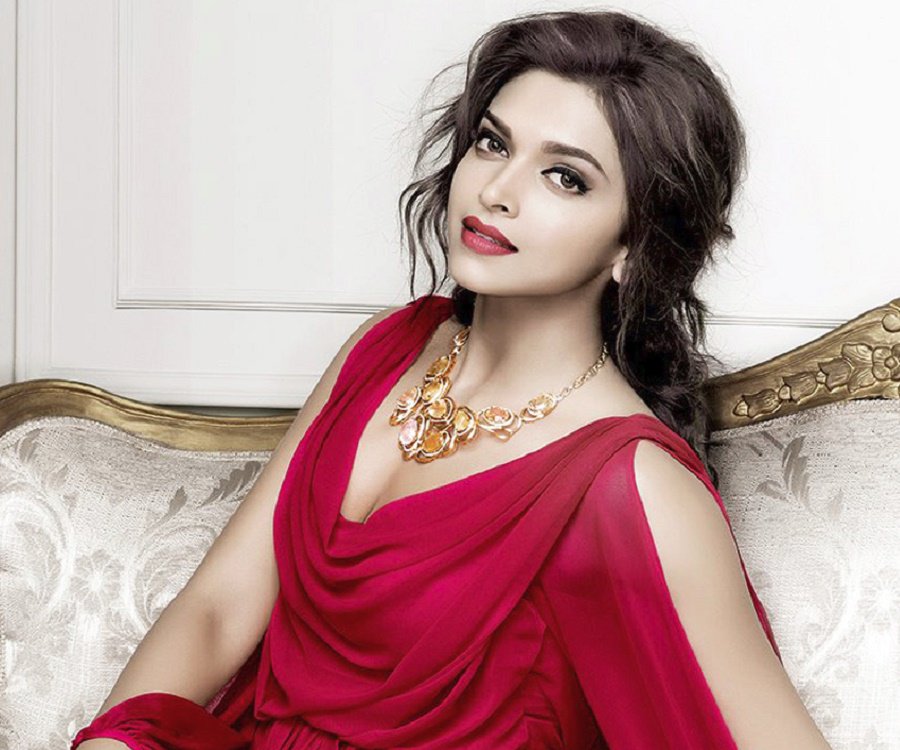 An anonymous user claiming to be Deepika's classmate decided to answer this question and revealed her nature in her college days.
Check out the conversation: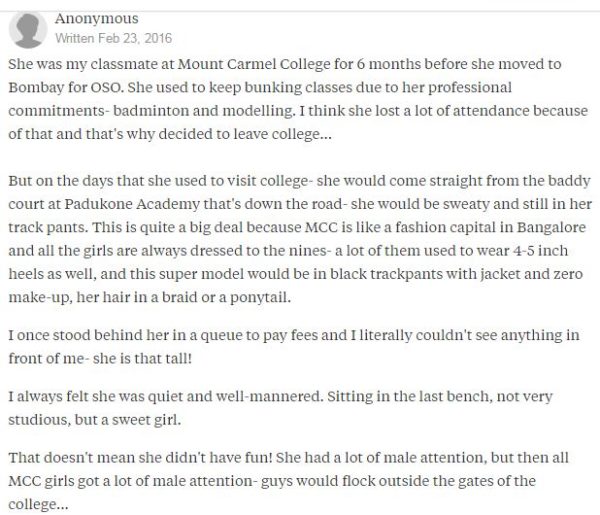 If you are unable to read, Deepika's classmate post reads,
"She was my classmate at Mount Carmel College for 6 months before she moved to Bombay for OSO. She used to keep bunking classes due to her professional commitments- badminton and modelling. I think she lost a lot of attendance because of that and that's why decided to leave college…But on the days that she used to visit college — she would come straight from the baddy court at Padukone Academy that's down the road- she would be sweaty and still in her track pants. This is quite a big deal because MCC is like a fashion capital in Bangalore and all the girls are always dressed to the nines- a lot of them used to wear 4-5 inch heels as well, and this super model would be in black trackpants with jacket and zero make-up, her hair in a braid or a ponytail.
I once stood behind her in a queue to pay fees and I literally couldn't see anything in front of me — she is that tall!
I always felt she was quiet and well-mannered. Sitting in the last bench, not very studious, but a sweet girl.
That doesn't mean she didn't have fun! She had a lot of male attention, but then all MCC girls got a lot of male attention- guys would flock outside the gates of the college…"
It looks like Deepika was like a regular student and used to bunk her classes. However, the reason was totally different than all of us. She used to bunk classes for her professional commitments like modeling and badminton. This new information about Deepika made us love her even more. Her dedication and passions towards her dream are really commendable and inspiring. It looks like the actress has been hard-working always. The best thing is that she has been down to earth always. It is simply awesome to read about her.
What do you think about this new information about Deepika Padukone? Tell us your thoughts in the comment section down below.