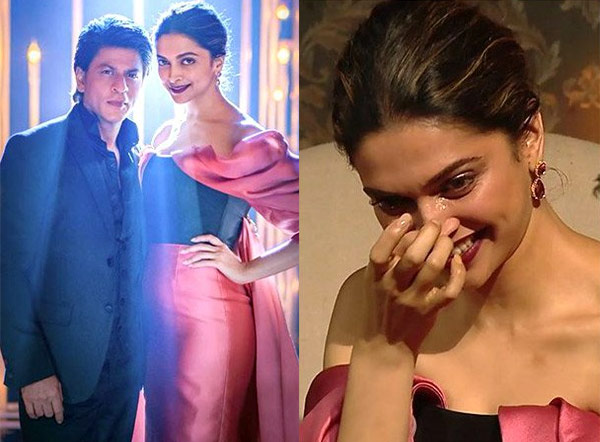 Shah Rukh Khan has been the biggest Bollywood Charmer in the industry. He turns more charming when he is with the ladies. The King of the Bollywood has been hosting a couple of his favourites, Alia Bhatt, Deepika Padukone, Katrina Kaif, Kareena Kapoor Khan and the eternal diva Madhuri Dixit on the show, Dil Ki Baatein with Badhshah.  The first episode of the show had Deepika Padukone as the guest. As we know, SRK and Dippy always share a warm bond. The actress has made her debut in Bollywood with Om Shanti Om opposite the superstar Shah Rukh Khan and also have made films with him like Happy New Year and Chennai Express.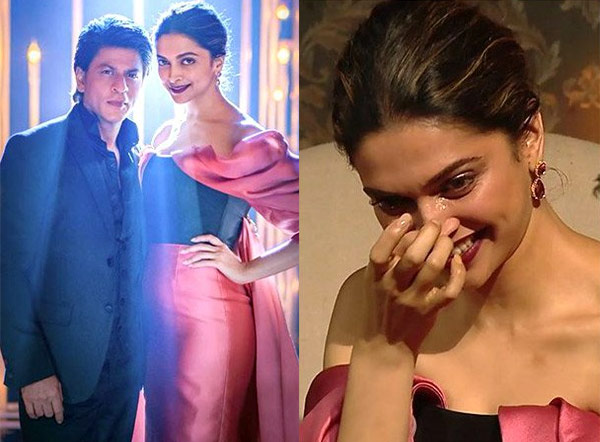 On the show, Deepika as usual looked stunning in Bibhu Mohapatra gown teamed with strappy sandals and and Eina Ahluwalia earrrings. She got much emotional when Shah Rukh read out a letter for her by her mother, Ujwala. The letter was all about fighting battles but never losing goodness that was always there in her heart. Deepika went emotional reading that. Shah Rukh Khan consoled her and has showered hugs on the show. Next week, there will be Alia Bhatt on the show. The popular show is a part of Lux Golden Divas and is aired on Star Plus on Weekends. It's amazing as we are seeing that Shah Rukh Khan is reuniting some of his favourites.
Tell us what you think about the same. Don't forget to share the articles with your friends. Stay tuned for more Bollywood updates!