Danielle Nicole Wyatt has been an international cricketer. She has been playing for England Women's Team against India in Mumbai. Wyatt born on April 22, 1991, is a right-handed batsman. In the year 2010, she has been awarded MCC Young Cricketers that enables development through training at MCC on a daily basis. Wyatt has been a member of winning women's team in 2017 Cricket World Cup in England.
The Indian captain Virat Kohli, one of the famous sportspersons in the world has a great fan following. One of his biggest admirers is Danielle Wyatt.
She has met Virat Kohli, the Indian skipper when she visited India last year. However, she is not truly lucky as Anushka Sharma. The news has become official that Anushka and Virat got married and their wedding took place in a luxurious resort at Italy.
The entire world is showering blessings and Danielle also congratulated the couple. However, her tweet has been re-tweeted for several times which has received huge likes and the funniest thing is that people are consoling Danielle, saying her to stay strong. Check these tweets!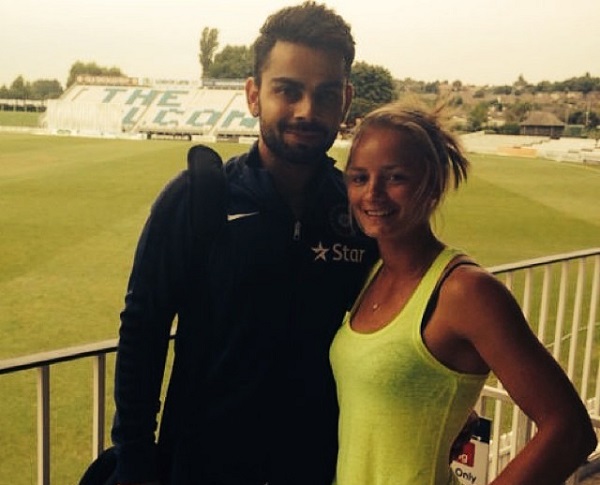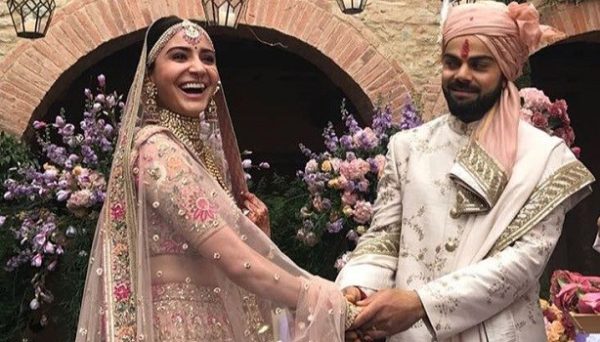 Congratulations @imVkohli & @AnushkaSharma ☺️💍

— Danielle Wyatt (@Danni_Wyatt) December 11, 2017
You are the person i was looking to react on this😊👍https://t.co/AQ5kInRgCl

— GOKUL M S (@Gokulms6) December 11, 2017
Cricketaro ka pyar aksar Actress ya Model le jati hai.. dil chhota na karo😹😹

— Tipu Bhai (@PR1CELES5) December 11, 2017
I know u must be heart broken…anyways, life goes on 🙂

— ROSHAN CHHETRI (@roshan_chhetri) December 11, 2017
Watch 'Channa Mereya' on YouTube.. 😥

— Kulamani Muduli (@thisissanu) December 11, 2017
Watch 'Channa Mereya' on YouTube.. 😥

— Kulamani Muduli (@thisissanu) December 11, 2017
When your crush gets married
Outside vs Inside#VirushkaWEDDING pic.twitter.com/GmjYF00Uo3

— Engineerd (@thebtechguy) December 11, 2017
@Danni_Wyatt 🏏 see this Video 😂

& u marry me 😍😍😍 pic.twitter.com/kut0uf6NNp

— Virat Kohli (@imbrishi) December 11, 2017
Only If she had proposed with correct spelling,things might have been different.After all its all in the name. 🙈😅#KohliNotKholi pic.twitter.com/EMa3rGhKlR

— Tabrez (@its_tabrez_) December 11, 2017
It's you now 👐 pic.twitter.com/dPrUY5ULVR

— Toruk Makto (@praveennataraj) December 11, 2017
Such a big heart ❤️ needed to wish your crush on his marriage 👍

— Shambhoo Kumar (@ImSham90) December 11, 2017