News & Gossip
Dadi to be hated by everyone on star plus Suhani Si Ek Ladki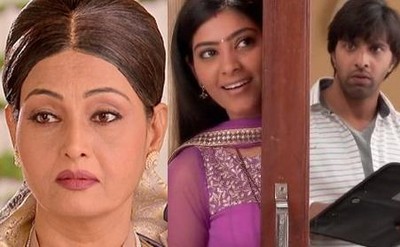 Dadi to be hated by everyone on star plus Suhani Si Ek Ladki
It is yet to be revealed why dadi hated gauri so much that she kept her away from her family for such a long period of time, and also how she planned all this.
The last we saw is Dadi being a beauty conscious and decides to take Botox injection. But a moment before suhani enters and stops dadi from doing so because Doctor advised that it can be harmful for Dad's health. After that Rag's drag Millin to the door of the house to send her Ashram where yuvraj was standing and screen freezes on his face.
What will happen next? We will tell you.
Yuvraj (Sahil Mehta)will get a DNA test separate from what Suhani got & it will be proved that Mili is Gauri and his own sister.He will be shocked and blames himself for not believing Suhani.Further truth comes out that Dadi is the one who kept Gauri away from family and alone in a room for years not letting anyone knowing her exsistence.
Yuvraj will be seen blame Dadi and so as all the family members.However Suhani feels bad for Dadi as she always loved rest of family although her act of keeping Gauri away was wrong.All leave Dadi alone and she will breakdown to see them hating her.
But as always the leading lady Suhani will be the one who will be consoling Dadi.