Breaking News
News
Cricketing Fraternity In Extreme Shock After Terrorist Attack In New Zealand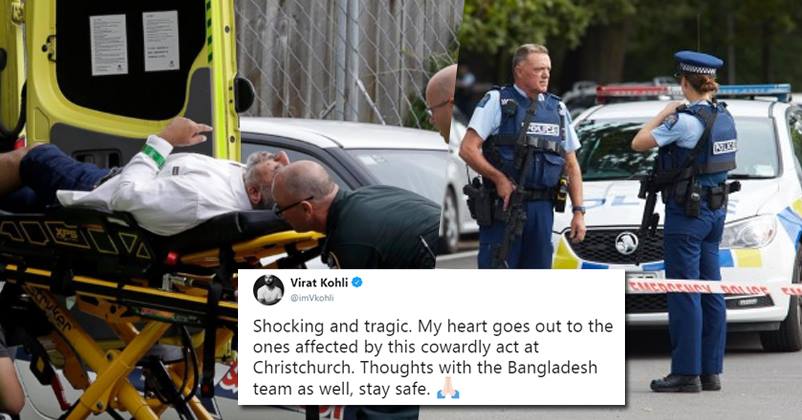 On 15 March 2019, the day turned out to be a dark day in the history of New Zealand. In Christchurch, a gunman started firing heedlessly inside a mosque that took the lives of a number of people.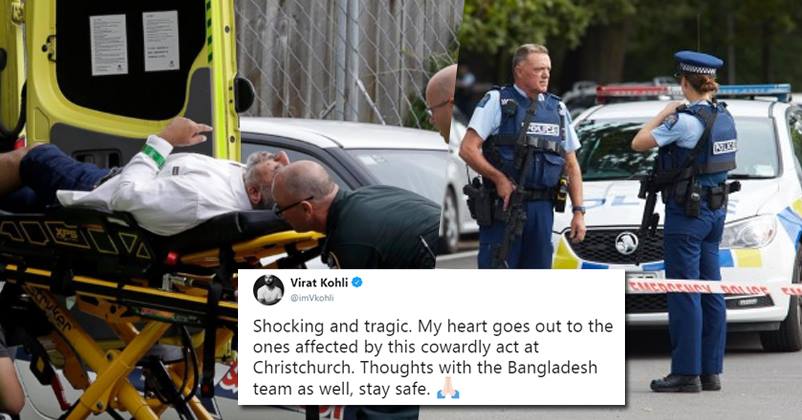 The Bangladesh players were also in the city for playing the 3rd test match of the series against New Zealand and they were on the way to one of the mosques named Al Noor mosque for offering prayers; however, they were lucky enough as the shooting started before they went inside the mosque. In the meantime, the Bangladesh players escaped narrowly.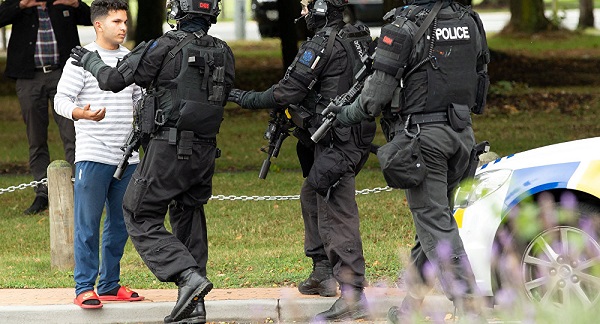 The players were next scheduled to play the third and final Test against the New Zealanders at the Hagley Oval in Christchurch after tasting defeats the first two encounters. he visiting team's cricketers, including top-order batsman Tamim Iqbal, had gone to the Al Noor Mosque for Friday Prayers. However, they weren't allowed to leave the team bus after the shooting began.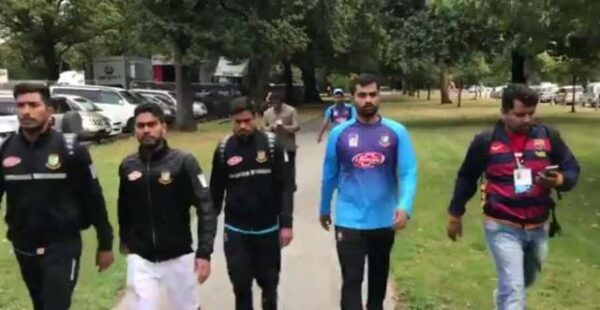 The Bangladeshi cricketers took to Twitter to express their feelings about the incident:
I have nothing to say about the active shooting in New Zealand that took place all I want to say is I'm grateful to almighty Allah for saving my brothers my teammates! Alhamdulillah

— Shakib Al Hasan (@Sah75official) March 15, 2019
Alhamdulillah Allah save us today while shooting in Christchurch in the mosque…we r extremely lucky…never want to see this things happen again….pray for us

— Mushfiqur Rahim (@mushfiqur15) March 15, 2019
Entire team got saved from active shooters!!! Frightening experience and please keep us in your prayers #christchurchMosqueAttack

— Tamim Iqbal Khan (@TamimOfficial28) March 15, 2019
The cricket fraternity from all over the world including Indian cricketers as well took to social media to express:
Shocking and tragic. My heart goes out to the ones affected by this cowardly act at Christchurch. Thoughts with the Bangladesh team as well, stay safe. 🙏🏻

— Virat Kohli (@imVkohli) March 15, 2019
Deeply shocked to hear about the Christchurch attack. Praying for the families who have lost their loved ones.

— K L Rahul (@klrahul11) March 15, 2019
Shattered with this terrible news..Another terror attack. Where are we all heading. These cowards have no religion. Thoughts and prayers are with all the victims.🙏🙏#christchurchMosqueAttack

— Harbhajan Turbanator (@harbhajan_singh) March 15, 2019
Seeing the horrifying footage from One of my fav country in the world breaks my heart #NewZealandMosqueShooting

— Irfan Pathan (@IrfanPathan) March 15, 2019
There is no place that's safe for humanity because human beings are the biggest threat to this planet. #christchurchshooting

— Ashwin 🇮🇳 (@ashwinravi99) March 15, 2019
Very shocked to hear about the shooting at Christchurch in New Zealand. Thoughts with the affected families.

— VVS Laxman (@VVSLaxman281) March 15, 2019
My thoughts and prayers go to all of the families and friends who have been affected by the most despicable act in Christchurch today. What a disgrace this guy is to the human race!!!! 😔😔😔

— Shane Watson (@ShaneRWatson33) March 15, 2019
For so long I've watched world events from afar and naively thought we were somehow different in our little corner of the world, somehow safe. Today is a terrible day. Disgusted and saddened doesn't begin to describe it.

— Jimmy Neesham (@JimmyNeesh) March 15, 2019
https://twitter.com/MahelaJay/status/1106426357389516800
So sad to hear of the #NewZealandMosqueAttack In #Christchurch
My prayers and thoughts are with the martyrs and their families.
Humanity is at a loss, it was a place of worship …
thank god the #BangladeshCricketTeam are safe.

— Sarfaraz Ahmed (@SarfarazA_54) March 15, 2019
https://twitter.com/Uz_Khawaja/status/1106454391874293761
Shocked to see the visuals of shooting inside #Christchurch's Mosque. Are we not even safe inside places of worship now? I strongly condemn such acts of terror. Just glad the Bangladeshi cricketers are safe.#Christchurch #NewZealand

— Shoaib Akhtar (@shoaib100mph) March 15, 2019
https://twitter.com/darensammy88/status/1106484685910224897
Hasn't Christchurch been through enough?! Thoughts to all my kiwi friends, this should never happen. I hope you're doing okay. #anzac

— David Hussey (@DavidHussey29) March 15, 2019
Our heartfelt condolences go out to the families and friends of those affected by the shocking situation in Christchurch. A joint decision between NZC and the @BCBtigers has been made to cancel the Hagley Oval Test. Again both teams and support staff groups are safe.

— BLACKCAPS (@BLACKCAPS) March 15, 2019