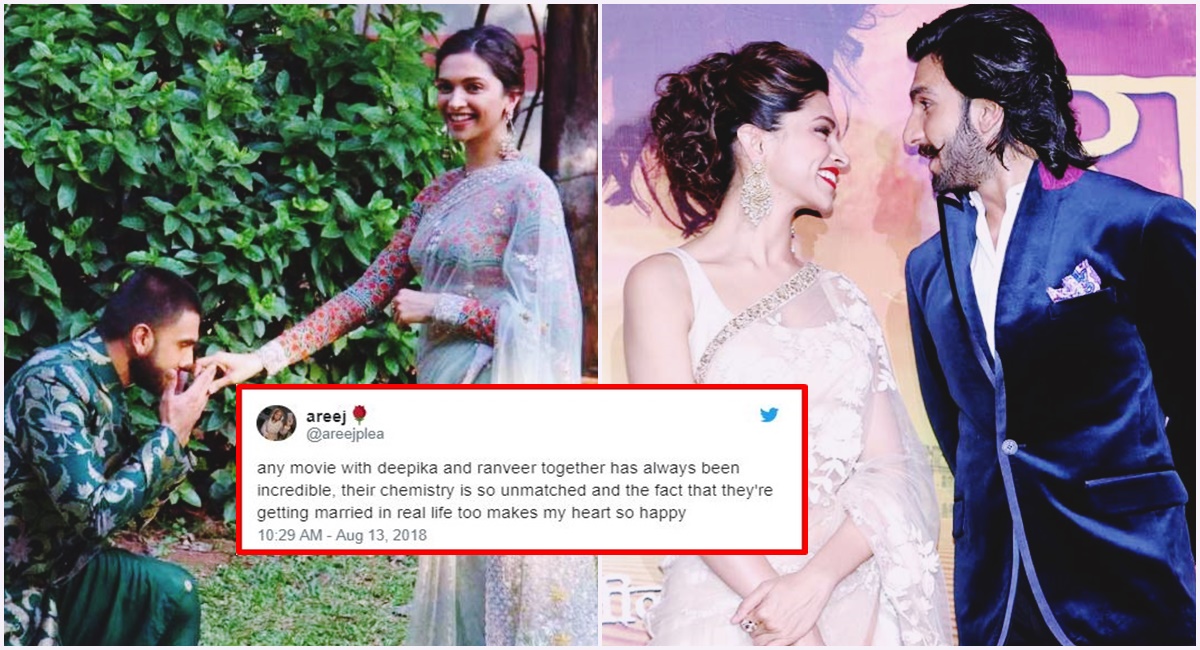 From going shopping along with her mom Ujjala Padukone at a jewellery shop to going shopping with her beau Ranveer in Orlando, there are many events that added fuel to the wedding rumours of Deepika and Ranveer. After Virat and Anushka's secret wedding, everyone is like Deepveer too will have a hush-hush wedding.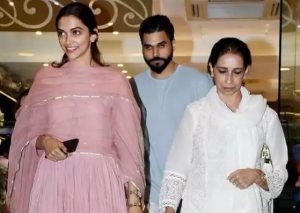 Earlier there was news that the Raamleela couple might tie the knot on 10th November. Now the latest reports in the leading magazine Filmfare confirmed that Ranveer and Deepika will get hitched in an Italian wedding at Lake Como on 20th November. A source close to the couple has said, "It's a very special day for both Ranveer and Deepika which is why they just want the close ones to be present for their wedding ceremony. Mostly it will be their families and a few close friends. The guest list consists of merely 30 people and that's exactly how these two want it. Italy is a favourite destination of both Ranveer and Deepika so they want to keep their big day more of a private affair. They are looking forward to hosting grand receptions once they're back in India post the wedding."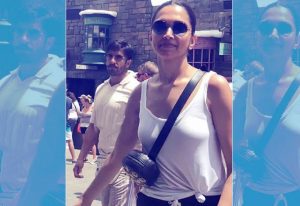 When earlier Ranveer was asked about the wedding, he replied, "It is the function of speculation – to exist. Nothing is official till it is made official and I am not a seer. I cannot say this will happen on this date in the future. Right now, we are both extremely busy working. Besides, she is also recuperating from back problems. So, we are quite occupied and distracted. So, if there is any announcement in the future, you will be hearing me shouting from the rooftops."
The couple has not yet made it public but if this news is true then we definitely want Ranveer to shout from the rooftops announcing about their marriage.
Hearing this news fans have gone crazy. Here are some of the reactions by people.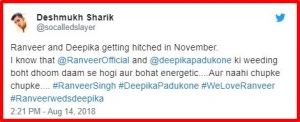 Are you excited about Deepika-Ranveer's marriage? Do let us know in the section below.