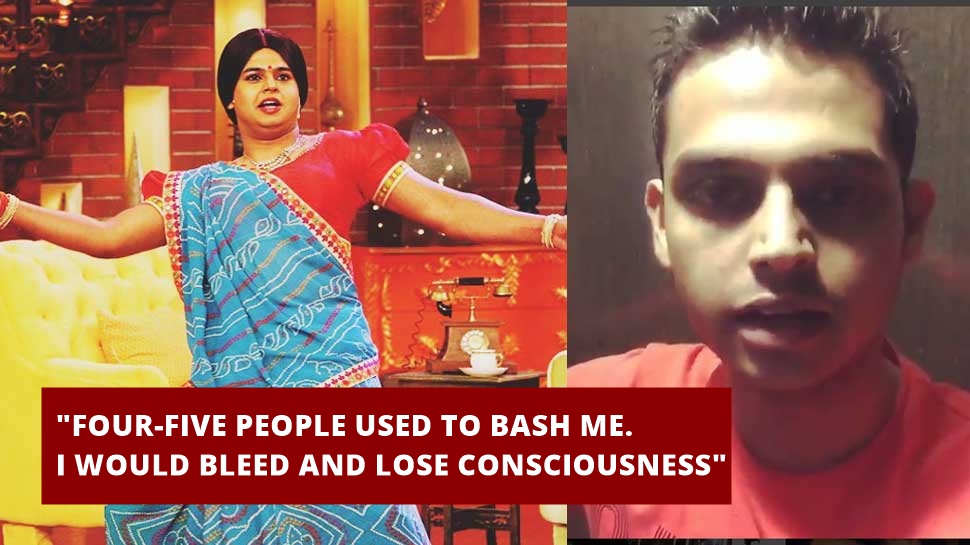 Comedian Siddharth Sagar Narrates His Unfortunate Situations He Faced
There was a news which made headlines and gave us chills. We are talking about Sidharth Sagar, a popular comedian of television who disappeared for months and his disappearance emerged on social media a few days back ago.
The actor who has appeared on 'The Kapil Sharma Show' and 'Comedy Circus' in the past, shared an Instagram video on Friday giving confirmation that he is safe and sound now but went through a lot of hurdles, uncanny experience and had even filed a complaint against his family.
Sidharth called a press conference on Sunday in which he spoke about the harrowing experiences he had to face and said his life changed after a man named Suyash Gadgil entered his mother's life (his parents separated 20 years ago). According to a report in The Indian Express, Sidharth shared he was very close to his mother but things went bad and downhill since.
"Soon I realised, I was depressed. My speech slurred and I was in a bad zone. When I told my parents about it, they said that they have put me on medicines for bipolar disease. I was shell-shocked when I heard it. I know about bipolar and I didn't have any of the symptoms and here my parents were giving me drugs by mixing it with my food. This was also the time I noticed my mother being disturbed all the time. I had never looked into my finances and when there was a property issue, we realised we had no money," Siddharth said.
He also said he was so disturbed and devastated, he left home and got abused to certain substances. Sidharth claims he was beaten at the rehab centre. "Four-five people used to bash me and I would bleed and lose consciousness. I was shattered completely. Somehow, I managed to connect with my managers who pulled me out from there after a month. I thought life would turn to normal but it turned worse. I would have regular fights at home with Suyash and I tried my best to stay away. This was also the time I had filed a NC (non-cognisable report) against them for I really feared for my life and well-being. It came true when I was picked up while travelling back from Goa and thrown into a mental asylum where I was tortured and treated for ailments I didn't even have," he says in the report.
We hope he fights with the cruel world and the hurdles. And we wish him all the best and hope he comes back with his amazing comedy timings.
Also Read: GQ Style Awards'18: A Star-Studded Affair It Was! Stars At Their Best Stylish Poses