News & Gossip
Chennai Traffic Police Uses R Ashwin Mankading Jos Buttler Meme For Traffic Awareness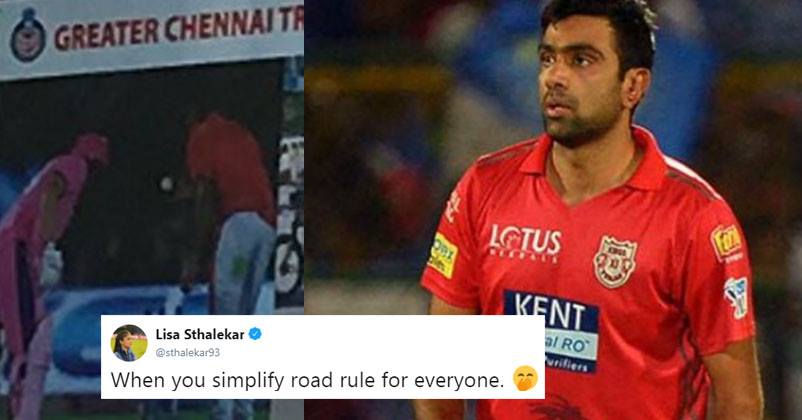 Although the cricket lawmakers, have said that R. Ashwin's 'Mankad' incident was 'not within the spirit of the game'.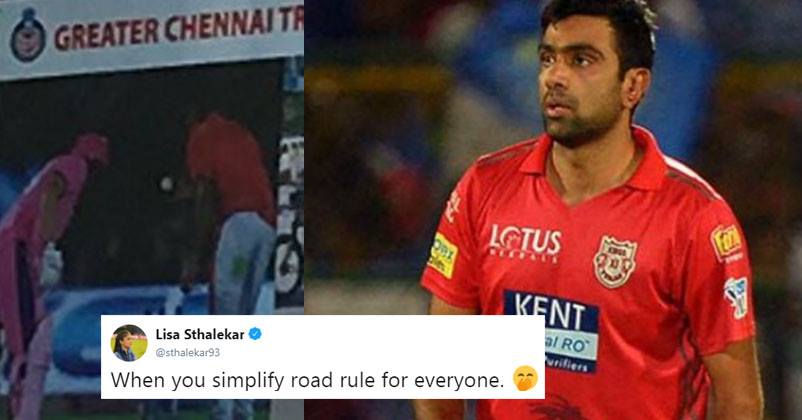 The Kings XI Punjab skipper Ashwin had once sparkled a controversy after running out Buttler in IPL instead of completing his delivery when the Rajasthan Royals batsman was backing up at the non-striker's end.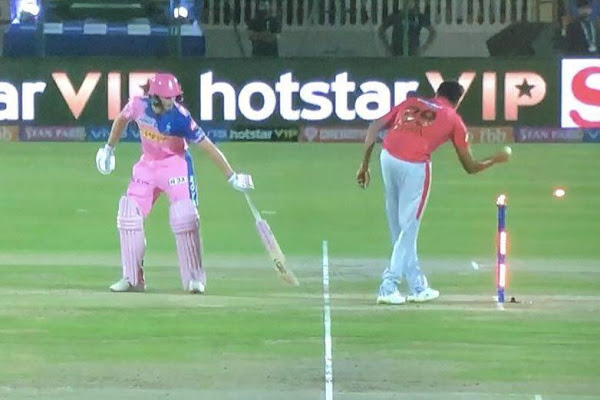 The other former cricketers and fans slammed Ashwin for taking a wicket like this, there were very few who defended him as well.  The Punjab Skipper Ashwin was not wrong as per the law but it was considered against the game.
Now that people are making memes over Ashwin incident, it has become humor and has taken over the anger part. Even the traffic police have decided to use this as a way of spreading awareness abiding the traffic rules. Chennai traffic police used an image of Ashwin mankading Buttler, to ask the citizens not to toe the zebra crossing line on traffic signal stops.
There are several people seen breaking the traffic rules. Some don't want to stop on traffic lights even for 30 seconds and so this can be the best way to make them understand.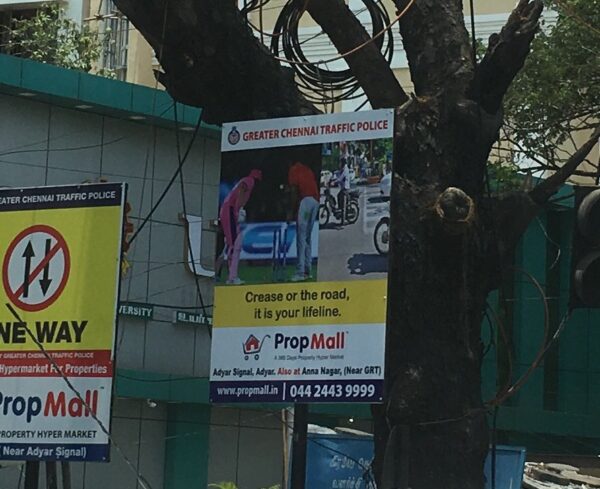 The former Australian cricketer Lisa Sthalekar, has shared one of the posters of Chennai Traffic Police with caption, "When you simplify road rule for everyone".
Here's her tweet:
When you simplify road rule for everyone. 🤭😂🤣 #staybehindtheline pic.twitter.com/XPUmhrzsfd

— Lisa Sthalekar (@sthalekar93) April 27, 2019
https://twitter.com/Iam_amir86/status/1122046713710170117
Damn true :>

— AmAn (@amuTbbu) April 27, 2019
Hahaha..
So u r into smartphone while travelling. Good observation!

— deReservation #अनारक्षित (@deReservation) April 27, 2019
Similar thing was shared when Bumrah bowled the no ball in Champions trophy final

— Archit Gupta (@code_401) April 27, 2019