News
Chef Sanjeev Kapoor ' s Unique Take On The Breakfast Dish Left Eggs Kejriwal '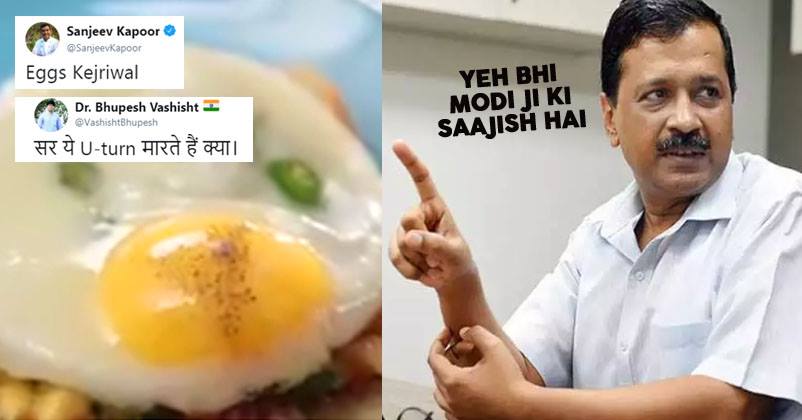 Chef Sanjeev Kapoor who is known to share recipes of easy-to-make, simple dishes on his Twitter account, recently shared a unique breakfast recipe on eggs. What makes it so unique and a perfect breakfast option is not so much the ingredients.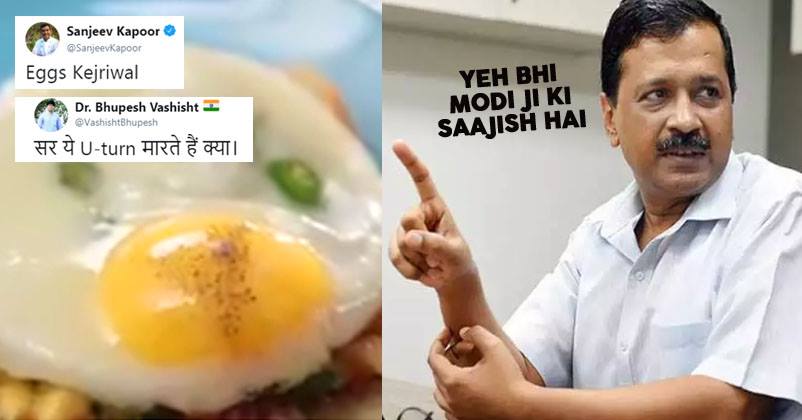 Chef Sanjeev Kapoor's special recipe of eggs has left Indian Twitter users into splits.
The dish is now new and is served at various restaurants worldwide. Some claim the crisp toast with fried eggs and cheese is named after businessman Devi Prasad Kejriwal.
The dish requires a toasted bread with chopped onions, freshly-minced coriander leaves, and a slice of cheese.
The election looming large, the tweeple couldn't control the urge to indulge in some healthy trolls, to Delhi Chief Minister Arvind Kejriwal. What better time could the chef have chosen to share the recipe than when the atmosphere in the nation is so politically.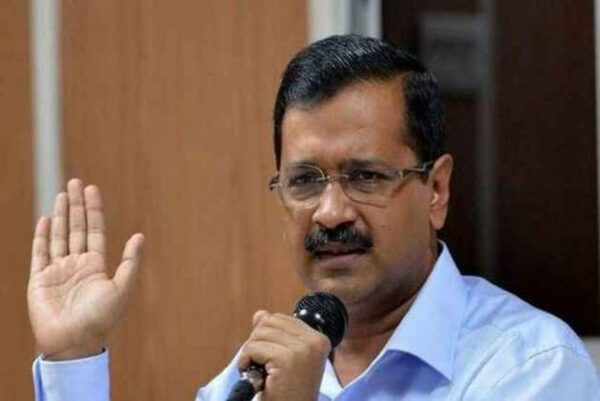 Here is what Chief Sanjeev Kapoor posted:
Eggs Kejriwal – A unique take on eggs, making the perfect breakfast. #SKRecipes pic.twitter.com/xn3ePkc9Pa

— Sanjeev Kapoor (@SanjeevKapoor) March 9, 2019
https://twitter.com/a_to_z_7/status/1104419065500643328
https://twitter.com/kbsanu/status/1104412886347194370
Aam Aadmi Ka 'Egg Dish '

— Yogesh Dalvi (@Liverpool0824) March 11, 2019
Need to provide a proof before declaring it "Eggs Kejriwal". Does it stimulates loud cough after eating ??

— Ghanshyam Prakash (@Gprakash84) March 11, 2019
https://twitter.com/VashishtBhupesh/status/1104401676541272064
https://twitter.com/BajrangSQA/status/1105025682743029760
https://twitter.com/LeVadaPaoKha/status/1104972706070458368
Why don't u give recipe for MODI PAKODA OR AMIT BONDA
Or you don't have guts to do that

— hariom sharma (@h_sharma22) March 12, 2019
Will the eggs do a U turn like @ArvindKejriwal or will they do a khansi ka raja? Or are these eggs safe to eat during an #indefiniteFast

— TheLokeshSaxena (@rom_solitude) March 12, 2019
What's so special abt this dish Eggs Kejriwal… Does it lie, cheat and steal?

— Sanjoo (@coolsanjoo) March 12, 2019
https://twitter.com/SinhaUddipta/status/1105087075588571136
https://twitter.com/twittkamboj/status/1105079484556984320