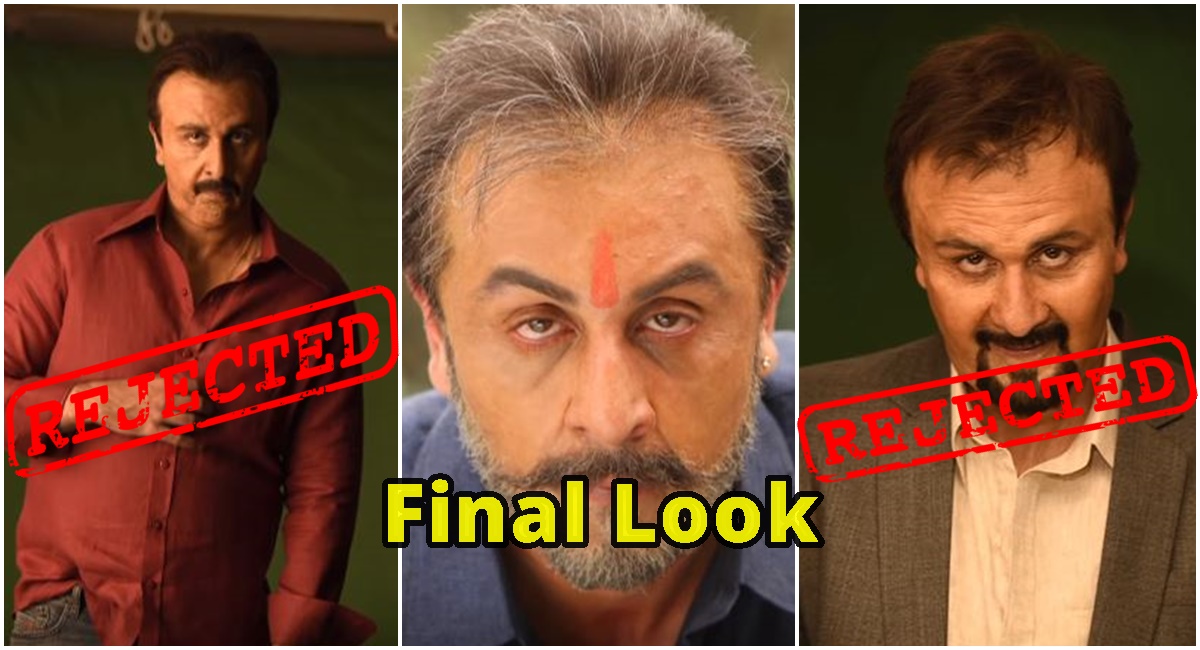 A couple of days back we came across the pics of Ranbir Kapoor from the various look tests that he went through to look like Sanjay Dutt. Today we have a behind-the-scenes video where we can see Ranbir Kapoor's transformation to Sanjay Dutt. We all know that Ranbir has a very slender body and he can't easily put on weight. Even during an interview, he said that it was very difficult for him to get those muscles like Sanjay Dutt as he has a very lean body. He had to wake up early for workouts and take protein shakes even at 3 am.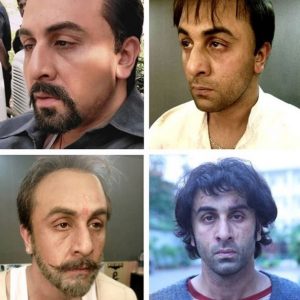 A team of prosthetics make-up artists was taken on board to get the right look of Sanju. It was very difficult for Rajkumar Hirani to make Ranbir look like 50-year-old Sanjay Dutt. Even after six hours prosthetic make-up and hair styling, many looks were rejected. The team couldn't get the perfect look. Sanjay Dutt coming out of the jail was an important scene and to get that look, the team went through a lot. Despite all the difficulties, the team managed to give Ranbir the look of Sanjay Dutt.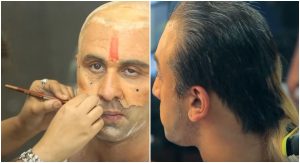 Check the video where Rajkumar Hirani and Ranbir Kapoor speak on the make-up and difficulties they went through.
Wow, that's really amazing, isn't it?
'Sanju' received positive responses from the audiences as well as from film critics. For a second we fell that it was Sanjay Dutt on the screen. Ranbir has perfectly pulled off the role of Sanjay Dutt and he is praised for his spectacular performance in the movie. Till now it has broken many records and entered the 200 crore club.