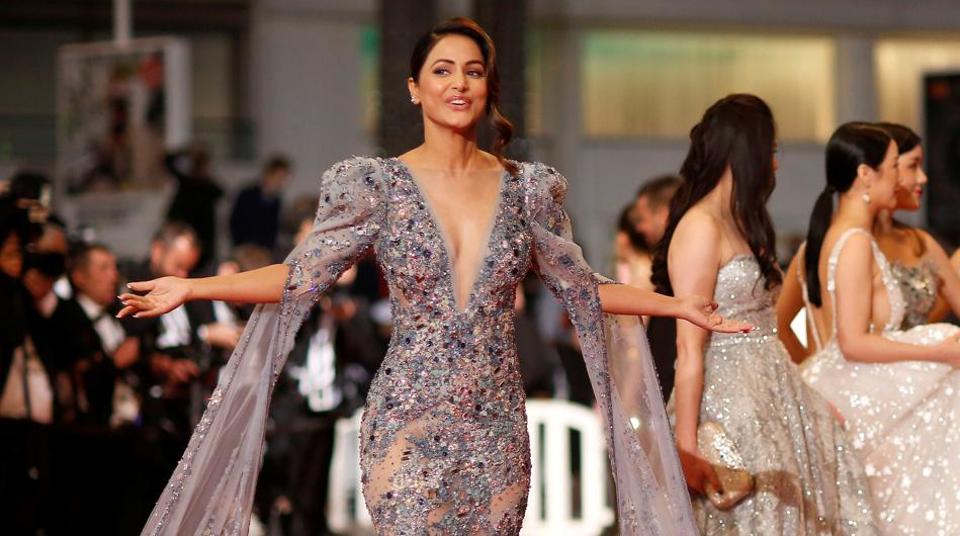 Cannes Film festival 2019 begun on 14th May, 2019 and shall go on till 25th May, 2019! While each year, we are all excited to what Aishwarya Rai Bachchan, Sonam Kapoor, Mallika Sherawat, Kangana Ranaut wear to the red carpet, this year, there is yet another name adding up in the list! It is the television actress Hina Khan who is making a debut at Cannes this year! Hina Khan left for Paris days ago and was seen striking a pose with Eiffel Tower which clearly show how excited she was! The actress kept absolutely classy look for her interviews before the red carpet and her appearance at the Red Carpet was beyond imagination good for a debut at Cannes! Although the Filmfare editor criticized the lady, she managed to win hearts by how graceful and stunning she looked while she walked the red carpet!
Hina Khan striking a pose with the Eiffel Tower:
https://www.instagram.com/p/BxZ_IoHjRML/
Her first look from the Cannes 2019:
https://www.instagram.com/p/Bxed-kFH8Fd/
The first time that the lady walked the red carpet and how well she owned it!
https://www.instagram.com/p/Bxh2aWGH8Nr/
https://www.instagram.com/p/Bxh2oA9HxOt/
Hina Khan's other outfits from the interviews and appearances other than the red carpet:
https://www.instagram.com/p/BxilWbfH2-V/
https://www.instagram.com/p/BxmP4YgHzIg/
https://www.instagram.com/p/BxmQ1GPH4Ur/
Her finale look at the Red Carpet Cannes 2019 was magnificent!
https://www.instagram.com/p/BxodI8xnM0j/
Cherry on the cake was when Hina Khan got clicked with Priyanka Chopra, Nick Jonas, Huma Khureshi and Diana Penty!
https://www.instagram.com/p/BxpObsxnitD/
Hina Khan was invited to be a part of a panel organised by the India Pavilion. The actress will be joining Kangana Ranaut, Sonam Kapoor, Ekta Kapoor and Prasoon Joshi, who will also be speaking at the festival on May 17. "It's a huge honour. I have been following the Cannes Film Festival as a fan for years. Not only because of the red carpet but more so because Cannes is the ground for some of the most path-breaking international content," Hina said in a media interaction. "Makers from across the world come and present their work and you have some of the best of creative minds meeting all in one place. I am grateful to have the opportunity to not only be present amongst the best of creative minds but also to be sharing my thoughts on cinema, my upcoming film and the journey so far, with them," she added.
Stay tuned for more updates!