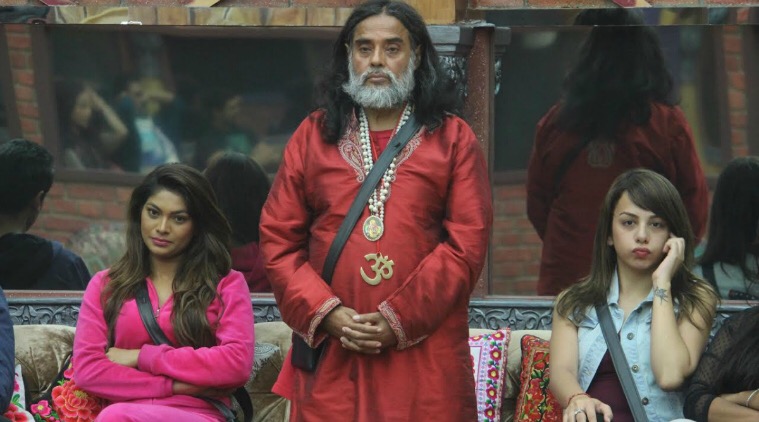 Bigg Boss 10 is getting nastier by the day. And the person responsible for the entire dirt on the show's tenth edition is Om Swami . But this time, he has gone a step too far. And he has been thrown out of the house.
Om Swami has left the house again for a short duration. He has probably become the first contestant in the history of Bigg Boss to leave the house for the maximum number of times. Once, he left the house to enter the secret room. On another occasion, he had to attend a court hearing. This time, however, he will be back in tonight's episode.
Bigg Boss called Manveer and Om Swami in the confession room and asked the former to pack stuff for him in a small bag.
Housemates were happy as well as confused on seeing him leave.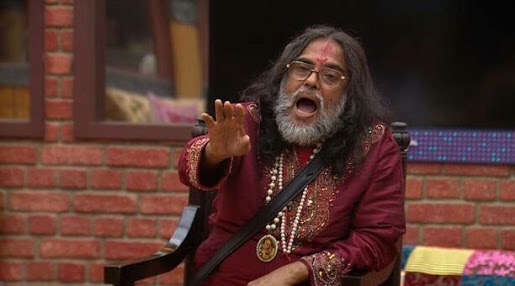 Everyone knows that this week, the captaincy task was supposed to be between Baba and VJ Bani because both of them decided to opt for the captaincy and left the luxury budget task. In the episode, Bigg Boss announces the task where both Bani and Swami Om have to build their own pyramids while the housemates can take sides and destroy anyone's pyramids. Expectedly, the entire house teams up against Swami Om and breaks his pyramid.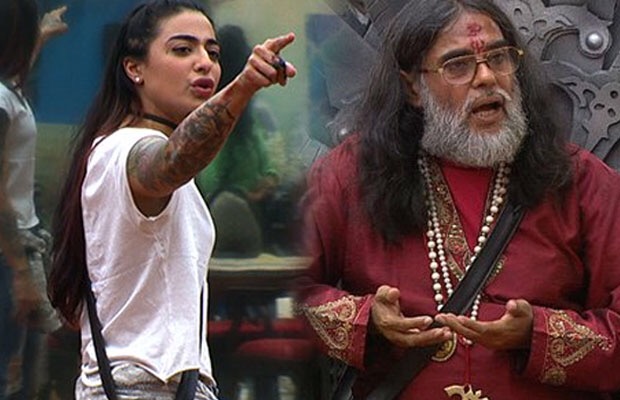 In a fit of rage, Om throws his pee on Rohan and Bani. Following this bizarre incident, an infuriated Bani kicks him whereas Rohan repeats the slapgate episode once again and thrashes Swami.

Post this, the entire house asks Bigg Boss to take strict action against Baba. After sometime, Bigg Boss announces that despite repeated warnings, Om Swami's behaviour on the show has remained unacceptable and hence, he is immediately kicked out of the show.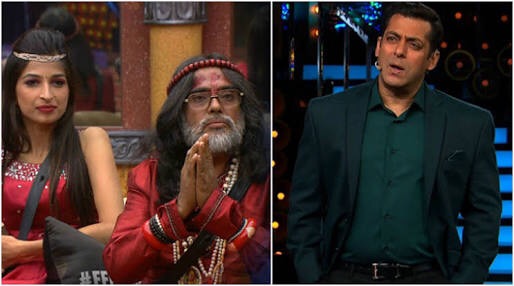 Just like Salman Khan evicted Priyanka Jagga from the house a few weeks back because of her unruly behaviour and attitude on the show, Bigg Boss has finally taken a strict call and thrown Swami Om out as well. We have to admit that good sense has finally prevailed. Well done, Bigg Boss!