Link-ups between film celebrities and cricketers are now a day to day story. Film stars are very often seen partying, or having dinner dates with their cricketer 'friends'. Lately, another such link-up that filled the air recently was between Bhuvneshwar Kumar and south Indian actress Anusmriti Sarkar.
The couple, Bhuvneshwar and Anusmriti, was spotted hanging out together in a restaurant, but they left the place immediately in a red BMW to avoid getting clicked together. Post this incident, Bhuvneshwar and her lady love were frequently seen together in Hyderabad and Mumbai.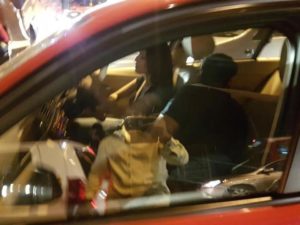 Although everything sounds like a fairy tale, there seems to be something unwell in this healthy looking affair.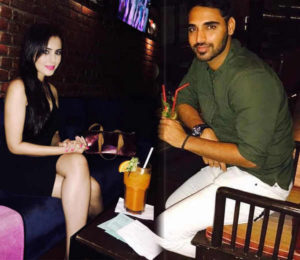 The 26-year-old actress shared a picture on her Instagram which hints a fight or even a break up between the two. The 'Heroine' actress shared a picture that reads a Marilyn Monroe quote, 'I believe that everything happens for a reason. People change so that you can learn to let go, things go wrong so that you appreciate them when they're right, you believe lies so you eventually learn to trust no one but yourself, and sometimes good things fall apart so better things can fall together.'
https://www.instagram.com/p/BZ0VCNzhgpw/?hl=en&taken-by=anusmritisarkarofficial
Seemingly, something is not well between the blossoming love buds, Bhuvneshwar and Anusmriti.
On contacting the actress, she denied giving away any information on this booming courtship. Our team tried contacting the 27-year-old ace cricketer as well, but he was probably busy in the practices of his forthcoming matches. Although a lot has been exposed, but undoubtedly this love has many more aspects that will be unleashed once both Bhuvneshwar Kumar and Sarkar agree to voice their hearts. Until then, this is nothing but another star break-up on cards.
On one hand where Bhuvneshwar is prepping up for his upcoming matches, actress Anusmriti is rumoured to have been booked for a Bollywood flick 'Janey Yeh Kaisa Ishq'. For further updates on this story and other entertainment buzz, stay connected to us.