News & Gossip
Box Office – MSG 2 smashes records all over; brings in over 42 crore during the opening weekend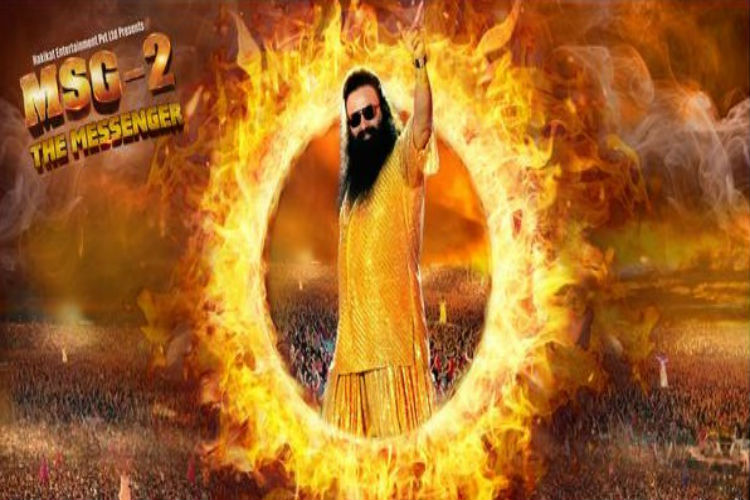 As per the makers of MSG 2 The Messenger, the film – which was released in around 2000 screens – has delivered a massive opening weekend response. It collected 14.2 crore on the opening day that included 3.60 crore from Paid Preview show which was held earlier. Later on Saturday and Sunday, it raked in 28.49 crore (break up below), hence bringing up the opening weekend total to 42.69 crore.
Friday: 14.2 Crore (including Paid Preview of 3.60 crore)
Saturday: 13.66 Crore
Sunday: 14.83 Crore
Says Ajay Dhamija, spokesperson for Hakikat Entertainment Pvt. Ltd. which has produced the film, "The company is very pleased with the weekend opening as these were the figures just from the Hindi belt in India. There is worldwide scope for MSG's brand of positive cinema. We are now rolling our Tamil, Telugu and English versions too and are also setting up an impressive overseas campaign. We are sure of a strong positive reception worldwide."
Meanwhile, the film set a new record on Sunday. As per the makers, the following screens, cities and towns saw Houseful signboards on over 40 screens and 75 shows on Sunday, as requests continued to pour in for more screens and shows.
Agra
Ghaziabad UP
Vaishali
Delhi
Gulaothi
Meerut
Baruat
Saharanpur
Karnal
Kurukshetra (Advance Housefull)
Ghatkoper Mumbai
Vasai PVR Mumbai
PVR Saket Delhi
PVR Naraina Delhi
Fun Cinema Delhi
MovieTime Delhi
Carnival Cinema Mumbai
Kota All Shows Housefull
Suratgarh Rajasthan
Padampur Rajasthan
Anupgarh Rajasthan
Ghadsana Rajasthan
Cosmo Cinema Raisinghnagar Rajasthan
Gold Cinema Sri Ganganagar Rajasthan
Ganesh Cinema Sri Ganganagar Rajasthan
Sangariya Rajasthan
Miraj Vasai Mumbai
Korum Mall Thane Mumbai
Movie Time Hub Goregaon Mumbai
Cinemax Kandivali Mumbai
Fun Cinema Panchkula Haryana
Jansat
Shapur
Aligarh
Opulent PVR Ghaziabad UP
Kandla
Jabalpur MP
PVR Cinema Surat Gujarat
OHM Cinema Sirsa Haryana
Big Cinema Kanjurmarg Mumbai
No wonder, the office at Hakikat Entertainment, which released the film on 18th September, is abuzz with activity.
Note: All collections provided by the producers of MSG 2