Box Office
Box Office: Drishyam Crosses 50 Cr Mark on Day 9!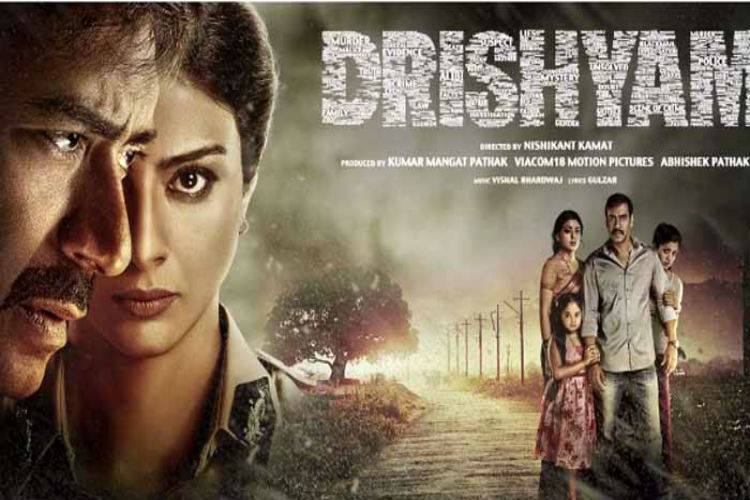 The suspense thriller, Drishyam, starring Tabu and Ajay Devgn has continued to have a good run at the box office, in spite of facing tough competition from Bajrangi Bhaijaan, that was in its 2nd week. The film had anotehr good outing at the box office on its second Saturday and crossed the 50 cr barrier. It seems Ajay Devgn has found his old ground in Drishyam and the film has done well with the critics and the audiences as well. The movie has maintained a decent run in its first week and will look to bank on the days till the release of Brothers next week, to collect as much as it can.
The film collected  3 crores on Saturday and increased by around 7 percent from Friday. A better performance can thus be expected on its second Sunday.
This takes the 9 day total of the film to be 52.03 crore. With no big film releasing till 14th August, we can expect it to reach around the 70 crore mark.
Daily Box Office Breakdown is as follows:
| Day | Collections (INR Cr.) |
| --- | --- |
| Day 1 (Fri) | 8.50 |
| Day 2 (Sat) | 9.40 |
| Day 3 (Sun) | 12.13 |
| Day 3 (Mon) | 4.05 |
| Day 5 (Tue) | 4.50 |
| Day 6 (Wed) | 4.10 |
| Day 7 (Thu) | 3.60 |
| Day 8 (Fri)Day 9 (Sat) | 2.753.00 |
| TOTAL | 52.03 |