News & Gossip
Boney Kapoor Gets Emotional After Seeing A Car Dedicated To Sridevi!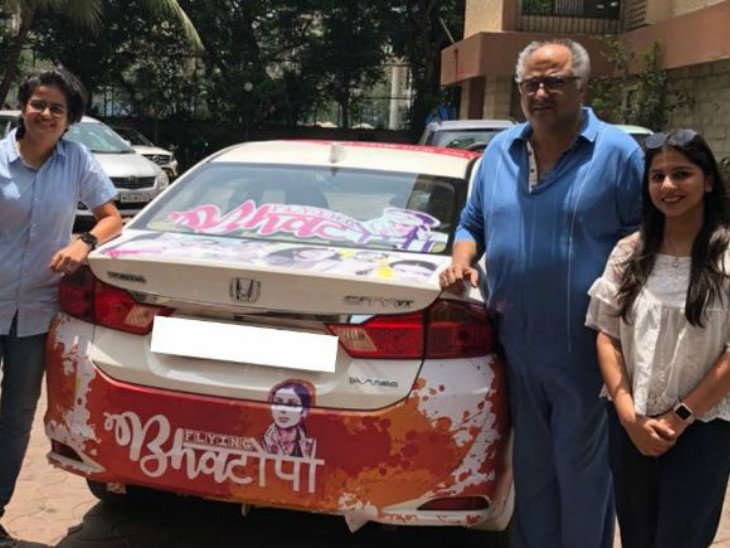 Veteran actress Sridevi passed away in a posh hotel in Dubai on 24th February 2018 leaving her fans devastated. She died due to accidental drowning in the bathtub of her hotel room in Dubai, where she was attending a family wedding. The legendary actress has left us, but she will always be remembered through her astonishing contribution to Indian Cinema.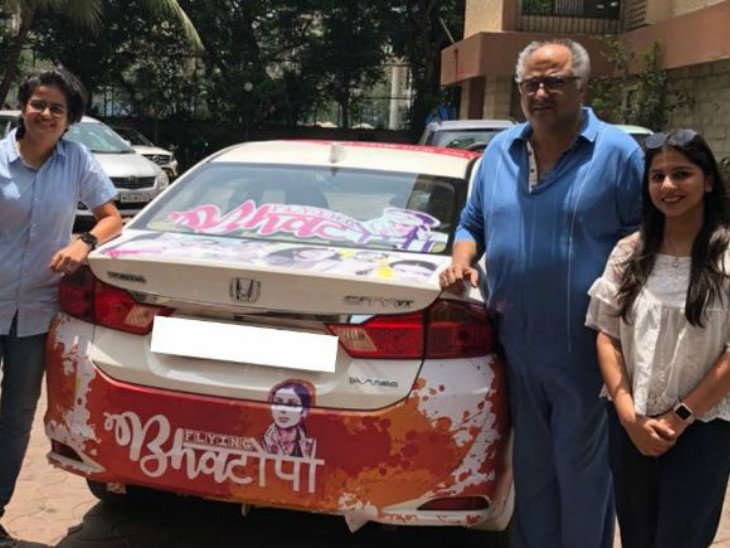 Even now, the actress has a huge fan following. Today, we are going to talk about one die-hard Sridevi fan, who has done something unbelievable. We are talking about Pune based photographer Tonu Sojatia.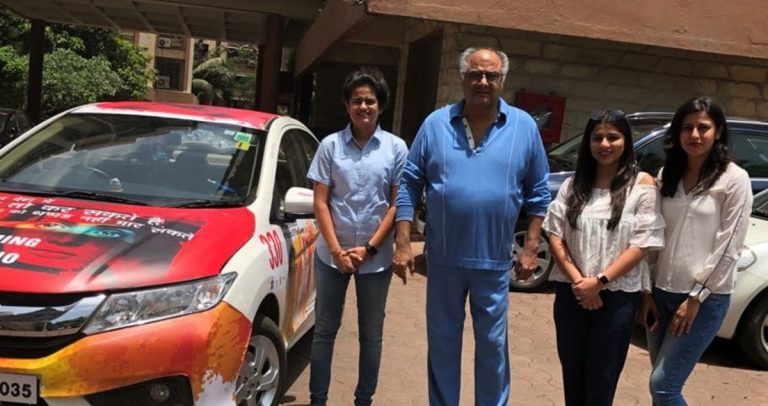 She has covered her car with Sridevi's pictures. Earlier, she drove down from Pune to Mumbai to meet Sridevi's husband Boney Kapoor. She wanted to show him her tribute to the legendary actress.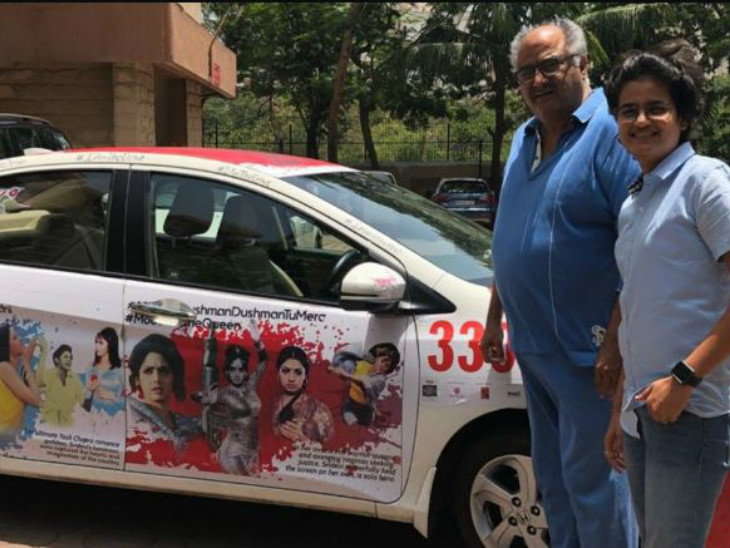 Talking about the same, she said, "I am yearning to meet and showcase our Sridevi tribute to Mr Boney and his family. I have requested him to give me some time soon. Ideally, I would like to visit Mumbai this Sunday."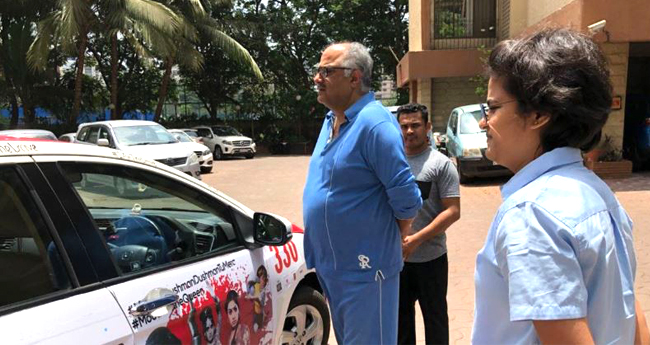 Boney Kapoor along with his close friend Choksey met Tonu and her friends at his office. He spent some time chatting with them. He was touched with this gesture and also shared some memory of his late wife with them.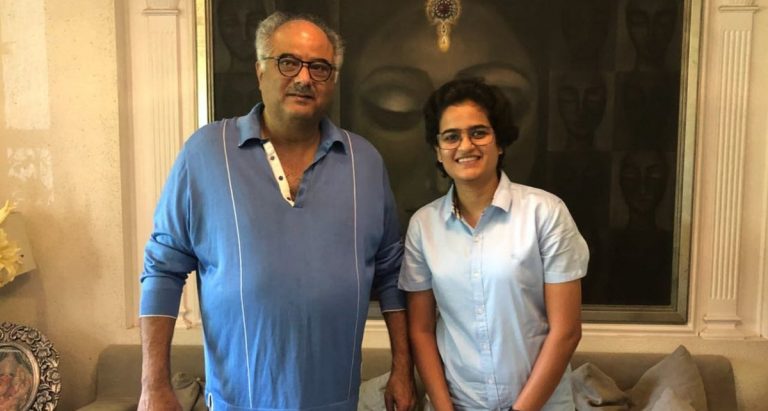 Boney didn't let those girls go empty handed, he gifted them a picture of Sridevi from 1979 film Solva Saawan. Boney also came down to see the car and seemed completely overwhelmed and bit emotional with this gesture.