News & Gossip
Bombay Velvet: Time Travel with Anushka Sharma, Ranbir Kapoor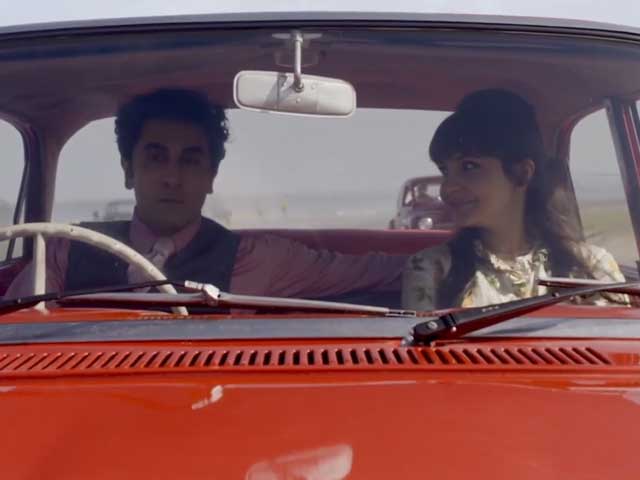 Bombay Velvet: Time Travel with Anushka Sharma, Ranbir Kapoor
BOMBAY VELVET IS SET TO RELEASE ON MAY 15
The first trailer of director Anurag Kashyap's Bombay Velvet, which has been in the making for the last five years, is out. The trailer transports you to a smoky, seductive Bombay (not Mumbai) of the Sixties, with men in sharp suits, women in bouffant hairdos and a city that by night looks impossibly glamorous and beguiling. Ranbir, his hair mussed and wearing the street threads of a cage-fighter, makes his return to the big screen after a whole year away, his supporting role in Roy notwithstanding.
Bombay velvet, based on Prof Gyan Prakash's book Bombay Fables, will also be remembered as Karan Johar's debut as a villain in a full length role. The director-producer plays a Parsi businessman named Kaizad Khambatta in the film set in 1960s Bombay. Old Mumbaikars can identify many well-known Bombaywallahs in the characters played by the ensemble cast which includes Ranbir Kapoor and Anushka Sharma.
Yesterday, Anushka tweeted new posters of the film, featuring various characters from the film, looking classy and sophisticated.
Ranbir, who will be playing the role of cage-fighter Johnny Balraj in the film, looks dapper in a grey suit and shades in one of the new posters. Anushka, who made headlines for using a lip enhancing tool for her Bombay Velvet look, is glamorous in cherry lips and mauve shades. The other poster features her and Ranbir in an intimate moment. Actors Raveena Tandon, Manish Choudhary, and TV producer Siddharth Basu will be seen in supporting roles in the film.
Bombay Velvet was initially offered to both Shah Rukh and Aamir Khan but Anurag Kashyap couldn't persuade either of the superstars for his period film. Prof Gyan Prakash, who is a historian specialising in Modern Indian History at Princeton, writes about the journey of Bombay from the seven islands to the metropolis that is in a state of decay. From the early years as the business capital for the British, to mill union politics of 1940-50, the license raj smuggling years of the '50 and '60s, to the emergency and the land sharks of the '80s – the book tracks the many lives of the city of Mumbai. Prof Prakash has collaborated on the film with Anurag Kashyap on the script and screenplay. The period look of the film was shot on sets in Mumbai and for outdoor feel, in Sri Lanka.
The film stars Ranbir Kapoor and Anushka Sharma in the lead roles and Karan Johar in a once-in-a-lifetime role of the antagonist. The music is by Anurag Kashyap's regular Amit Trivedi, who has used a lot of jazz for Anushka, who plays Rosie, a singer in the film.
Bombay Velvet is set to release on May 15 and the producers have plans of releasing the film worldwide as India's first crossover.