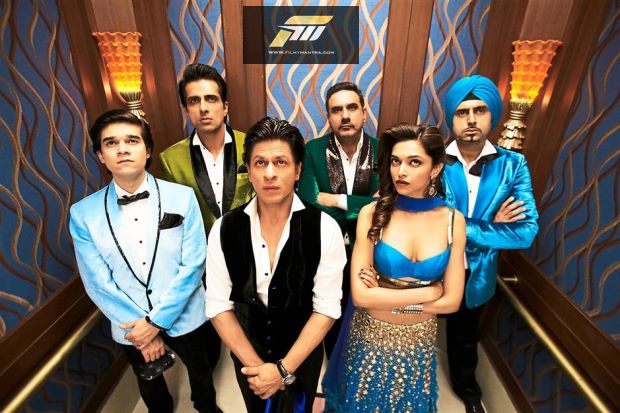 Bollywood wants an audience in China
Fan fare: Happy New Year, an action comedy starring superstar Shah Rukh Khan (centre) was released in some 5,000 screens in China on Feb 12, making it the biggest opening there for an Indian film.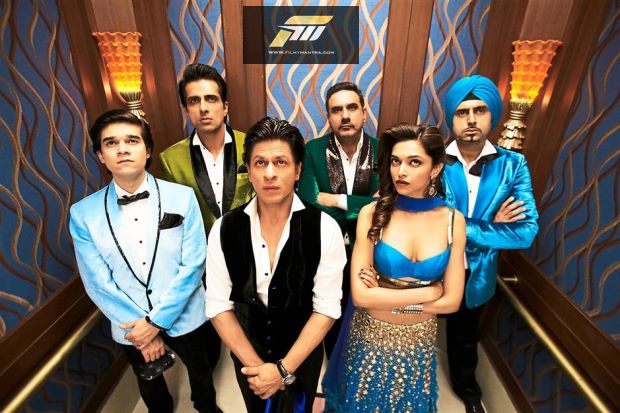 Indian movie industry hopes to repeat success of Dhoom 3 and 3 Idiots, which overcame language and cultural barriers.
A Bollywood film about an alien who lands on earth and questions some religious practices in India is set for a massive release in a market that Indian filmmakers have been trying to break into for many years — China.
The movie, called PK — short for peekay or drunkard in Hindi, as the character's sobriety is questioned every time he fails to comprehend human ways — stars Aamir Khan as an alien with six-pack abs.
It is one of three Indian movies that will be having big openings in the tightly regulated China market that allows in only 34 foreign films a year.
PK crossed the 3 bil rupee mark (RM175mil) within six weeks of its release to become the biggest grossing film of all time in India. In one scene, Khan examines a newborn baby in a hospital and remarks that there is no stamp of the child's religion.
The film by Disney India's UTV Motion Pictures, which stoked controversy with a poster showing Khan walking along a railway line nude with a transistor radio covering his private parts, will be released some time this year on 3,500 screens across China, said UTV Motion Pictures.
PK stars Aamir Khan as an alien with six-pack abs.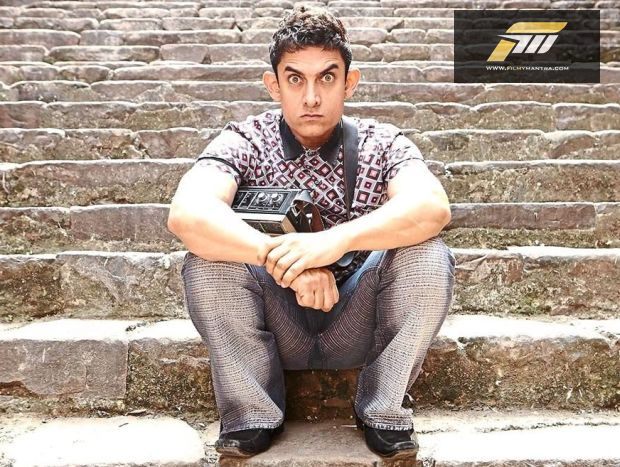 Another Bollywood film, Happy New Year, an action comedy starring superstar Shah Rukh Khan which involves an Oceans 11-type bank heist, was released in some 5,000 screens in China on Feb 12, making it the biggest opening there for an Indian film.
But despite at least one sold-out show, the verdict is still out on its box office performance.
"For some time now, we have been trying to find inroads to the Chinese market and we are optimistic that, in time, China will become one of the most important players in the international business for Indian cinema," said Avtar Panesar, vice president of international operations at Yash Raj Films, which is distributing Happy New Yearworldwide.
Another film, I, which is in Tamil and stars Vikram, a southern film star known only by one name, will also be released on more than 5,000 screens in China, where about a quarter of the scenes, including a song-and-dance routine, were shot in spots such as the Red Seabeach in Panjin, Liaoning province, and the Li River in Guilin, Guangxi.
Last July, Yash Raj's action film Dhoom 3 earned around US$3.4mil (RM12mil) in China, while 3 Idiots was a surprise hit in 2011, taking in US$1.15mil (RM4mil) after showing on 1,800 screens.
"People in China are not aware of Indian movies. We are trying to make them aware. There is no market yet in China, but it is the market we should be focusing on. Tickets are about 1,000 rupees (RM58), for example, and there are 23,000 screens. So, it is a huge market," said Ramji Natarajan of Travel Masters India, which helped with the scenes of I that were shot in China.
India produces more than 1,000 films in 20 languages each year, and ticket prices there range from 50 rupees to 250 rupees (RM3 – RM14).
A growing middle class, an increase in the number of multiplex cinemas and the dubbing of Hollywood movies into Indian languages have contributed to the growth of film-making in India. The industry raked in 138bil rupees (RM8bil) in 2013, including ticket sales, DVD sales and advertising.
Bollywood and its Hindi language movies alone sold 28bil rupees' (RM1.6bil) worth of tickets that year, according to a report by industry body Federation of Indian Chambers of Commerce and Industry and KPMG, and another 8.3bil (RM480mil) rupees overseas.
While Indians living in North America, the Middle East and Britain make up a large part of the market, there has also been growing demand in newer markets such as Japan, South Korea and even Peru, said the report.
Producers are now hoping to rediscover the China where Indian movies such asAwara, which means "tramp" in English and stars Raj Kapoor, became a surprise hit in the 1950s. The movie and song Main Awara Hoon (I Am A Tramp), by some accounts, were a favourite of Chairman Mao.
"Much will depend on how PK and Happy New Year fare there," said Komal Nahta, editor and publisher of trade journal Film Information and a television show host. "Only then will we know whether this practice will catch on and become a trend.
"They (the Chinese) are also trying it out because once Indian films start running in China, then reciprocal Chinese films come to India."
The state-run China Film Group has been behind the initiative to screen Indian films there. The new push also comes on the back of an agreement to produce films jointly, signed during Chinese President Xi Jinping's visit to India last year.
Many believe that movies can cross the language and cultural barriers. PK, for instance, questions the power enjoyed by godmen, or spiritual gurus, in India that leads Aamir Khan to conclude that they have a "wrong number" to god and spread dogmas and meaningless rituals.
"I think emotions connect everywhere. Titanic, made in the West, worked big time in India," said film trade analyst Tarun Adarsh. "It raked in big money. Somewhere, people can connect with emotions even in a movie that is in English. We are taking baby steps in China. Let's wait and watch." – The Straits Times, Singapore/Asia News Network.