Bollywood film industry is a place where it has always been every actor's dream to get in through and make it big as an actor. But honestly, very few people are really very lucky enough to get a chance to fulfill their dreams in this glamorous industry. There's no doubt in this fact that the actors who play lead roles get more fame, recognition and popularity then the villains. But, still there are a few actors who despite playing negative characters in films have managed to create a niche for themselves in this highly competitive Bollywood films industry and have created a special place for themselves in the hearts of the audiences.
One such actor specialized in playing negative roles in Bollywood films is Mukesh Rishi who's a very well known face for Hindi Movie lovers.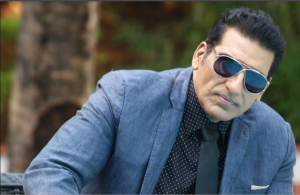 Many of you may remember this famous dialogue, "Mera naam hai Bulla, rakhta hoon khulla !" said by Mukesh Rishi.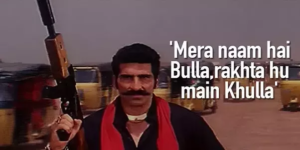 In the very initial and early days at the start of his career, he was originally a model from New Zealand but still he came to India to try his hands and luck in the field of acting in Bollywood films.
Mukesh has literally brought to life on the 70 mm big screen many iconic villainous characters which are still loved by the audiences and critics even today. Infact, frankly there was a time where he was famous as Ranga Rao. It was a very smooth cakewalk for him to bringing life to any character that he played be it in "Judwaa", "Ghatak" or any other film.
Best part is that a number of films in which Mukesh has played negative characters have been super hits. However, for quite some time now, it can be said that this super talented and hardworking actor has not been seen in Hindi films and has taken a sabbatical from Bollywood films.
It was in 2012 in the Akshay Kumar starrer "Khiladi 786", that Mukesh was seen playing a prominent character of Ikhattar Singh. Ever since that film till now presently he didn't get any major role.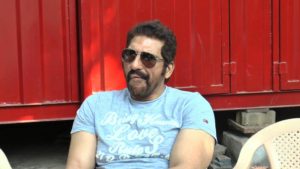 He is currently seen as playing a part in the Historical fictional TV serial "Prithvi Vallabh" that airs on Sony TV.
Nowadays this 60 year old actor is mostly seen in regional languages films like Punjabi, Telugu, Bhojpuri and Kannada.
It seems that Bollywood industry has not yet given the required recognition and emphasis to Mukesh's work and contribution to the Hindi films industry since so many years. Do you agree with it ?