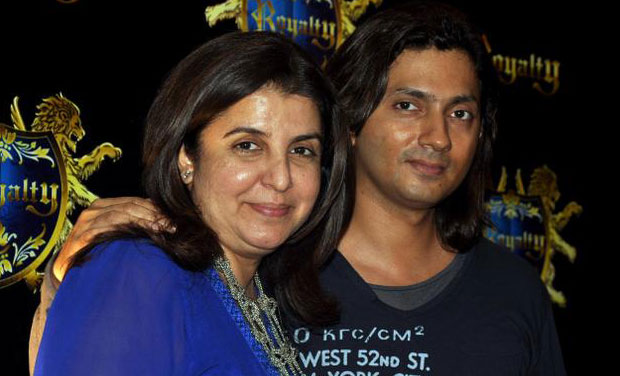 Farah Khan and Shirish Kunder
She, whose life is an inspiration to many, is one of the most talented choreographers and directors in Bollywood. She had choreographed many popular songs that you watch today, those steps that you fall in love with, are her mind's creation. With a very difficult childhood, she has struggled a lot and is today a self-made woman. She not only makes Bollywood actors dance to her steps but also celebrities like Shakira had a good time with her.
On the sets of her Debut film "Main Hoon Na", she met an editor, Mr. Shirish Kunder. Shirish once ruined the things between Farah and her best friend SRK in the Bollywood Industry, by making a nasty comment on Twitter in context of SRK's flop film "Ra.One". The limelight that Shirish got is very much credited to his popular and high profile wife, Farah Khan.
But do you know that Farah is eight years older than Shirish and believes a lot in him. In an interview with iDiva, she said, "Shirish is a very talented man, principled at the cost of being self-destructive. He is very stubborn, and insists on doing things his way. His bluntness is mistaken for arrogance. I never knew I would be marrying the most misunderstood man in the industry". She says herself as a diplomatic goddess in front of him. Shirish is more known as Farah's Husband in the industry.
Mark Twain has rightly said that age is an issue of mind over matter. If you don't mind, it doesn't matter. We have all seen ageing heroes romancing young heroines, but dynamics of love are changing rapidly. The age bar has taken a backseat, and many of our Bollywood celebs are setting the right example in this context. Be it huge or little, age difference has never come in the way of romance of these Bollywood couples.
Here is a look at some of the most successful couples in Bollywood, who took the plunge and got married despite their age differences: