News & Gossip
Blogger Challenged Girls To Text Their Crushes For A Date On Valentine ' s Day, Result Is Too Much Fun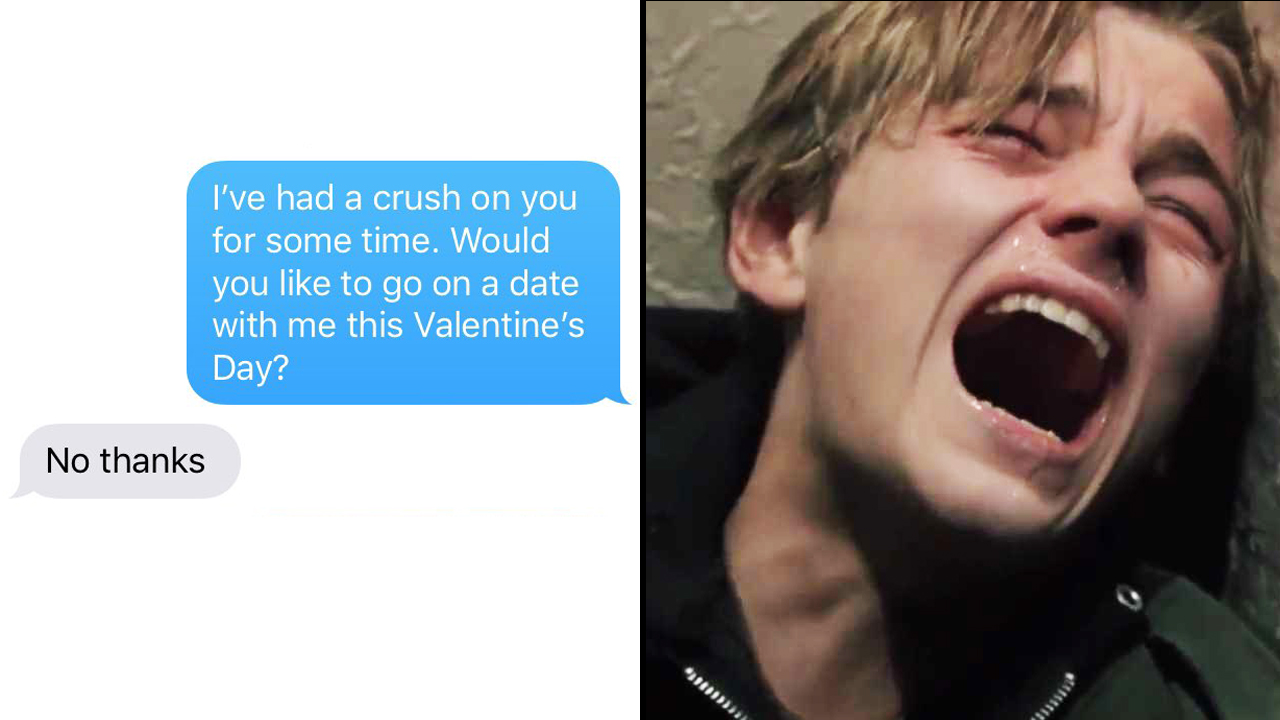 Today is Valentine's Day. A day dedicated to love is celebrated all across the globe. However, there are some singles, who are still in search of their valentine. As they say, you can't get what you want without putting some efforts right. Someone has to start somewhere. There is no denying in the fact that everyone has met someone in the life whom he/she would want to ask out but couldn't. Only a few of them have been able to do so.
In order to get you a partner, you need to tell your feelings at some point in time, otherwise, he/she will be someone else's partner. If you are someone who has not been able to express your feelings to the person you love, you can always do it in writing, especially nowadays. After all, it is the time of messaging apps. They have made our life hell lots of easier.
A blogger and podcaster with Twitter handle @Oloni challenged her female followers to text their feelings to their crush by sending this message, "I've had a crush on you for some time. Would you like to go on a date with me this Valentine's Day?" She also asked her fans to tweet the screenshot of the answer they get.
This Is What She Tweeted: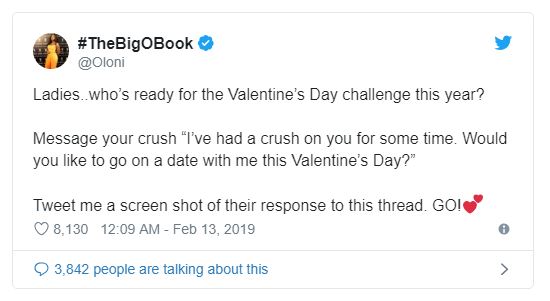 Soon her followers started tweeting their response and the result is seriously fun. Some of them are also heart-breaking. Look at the response:
1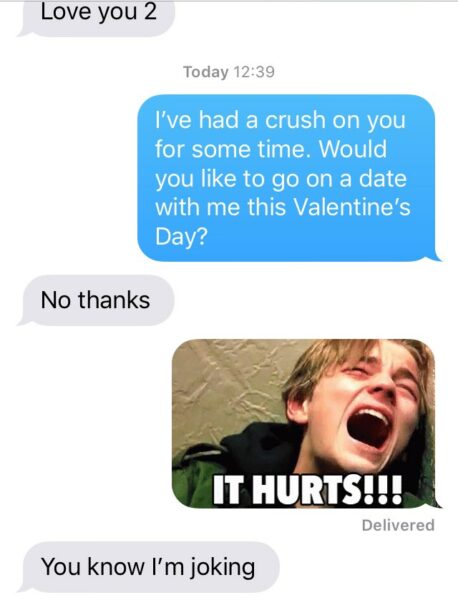 2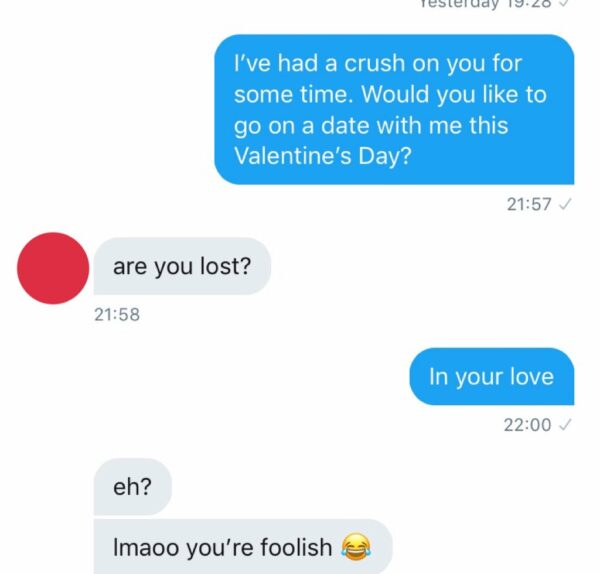 3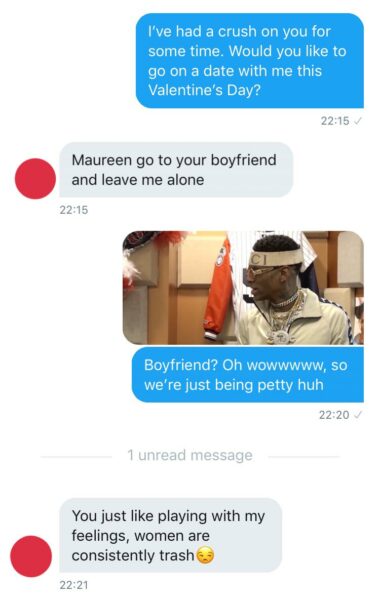 4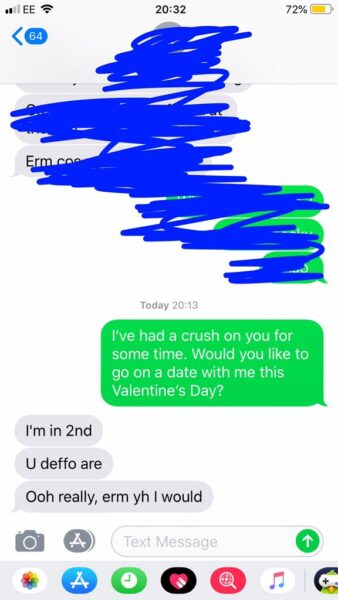 5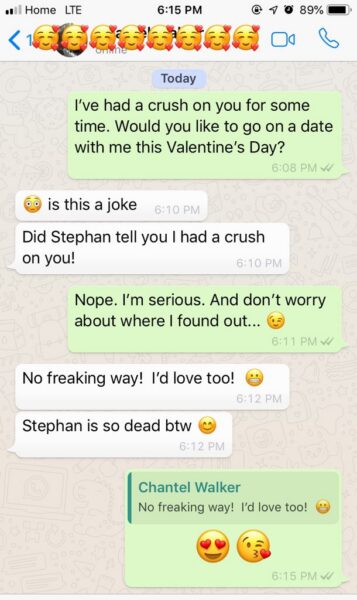 6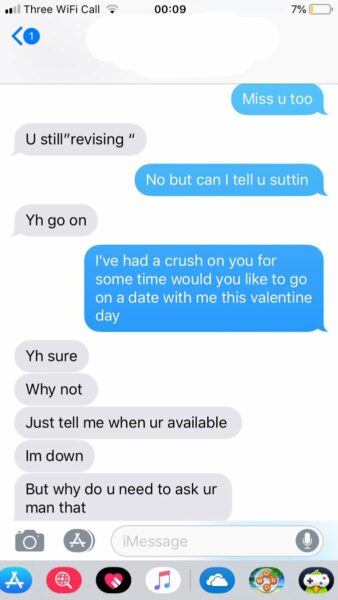 7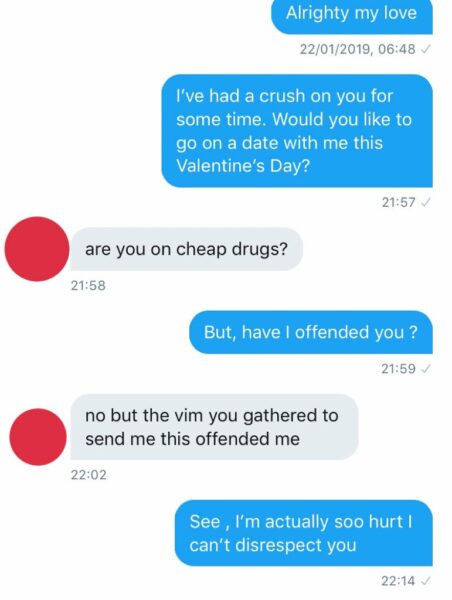 8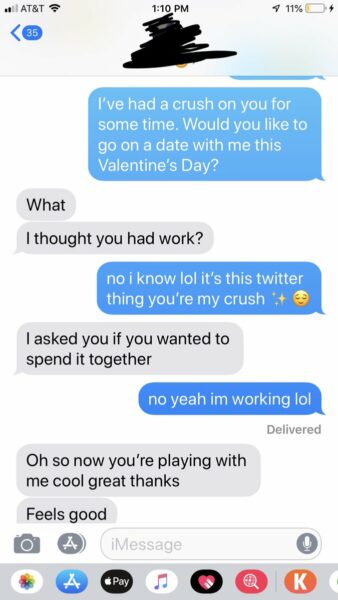 9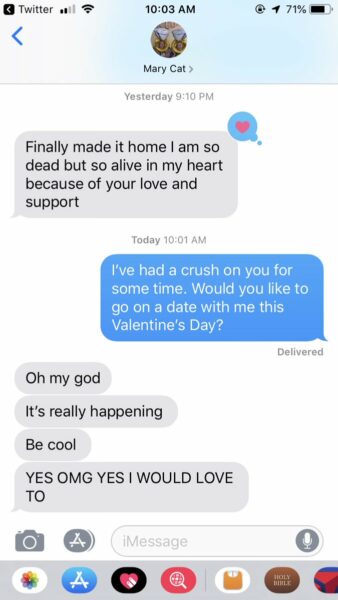 10
11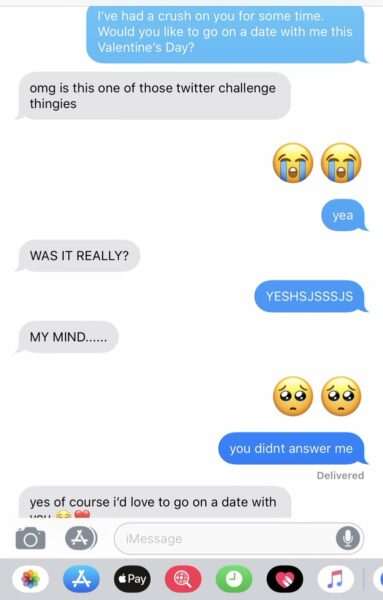 Wishing you all Happy Valentine's Day from us!