News & Gossip
BJP supporters slam Neha Dhupia for her stand against Modi Government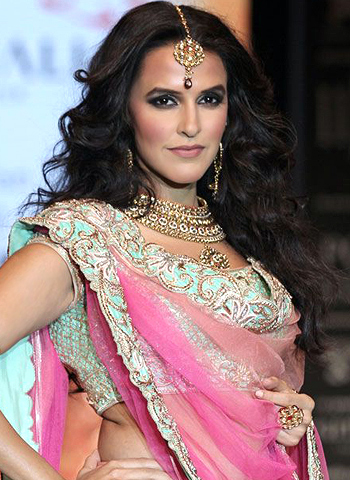 You do not need to do a lot to gain attention on social media these days. Just post something negative about the BJP government, and you will definitely get an attacking reaction from many of those who have just one agenda-criticize those who criticize PM Modi.
Day before yesterday, when rains got Mumbai's busy life to a standstill, actress Neha Dhupia posted the following tweet from her account:


One rain n the city comes to a standstill. Good governance is not about selfies n makin us do yoga,it's making sure ur citizens r safe.

— Neha Dhupia (@NehaDhupia) July 21, 2015
All of us almost had thoughts similar to those of Neha's when we were stuck in traffic on our way to work. This was pretty much enough for the 'Julie' actress to get her twitter handle stormed with hate comments, which included accusing her of being a B grade actress and someone who can go to any extent to gain publicity.

1st Shruti Seth & now Neha Dhupia. Apart from criticising Modi, can't all C-grade actresses find some other way 2claim Few-Hours-Fame on net

— Salil Kapoor (@Salil_Kapoor) July 21, 2015
Stop responding B grade actress like @NehaDhupia who can even open her legs for publicity and money

— Prabhu kadode (@prabhulingaa) July 21, 2015

A month ago, even actress Shruti Seth questioned the Prime Minister for his 'Selfie with Daughter' campaign and was later slammed by negative tweets.
With this scenario, we are wondering how does criticizing someone make Neha anti-national or attracts personal comments on her.