News & Gossip
Bigg Boss Halla Bol:Karishma Tanna Lip Lock with Upen Patel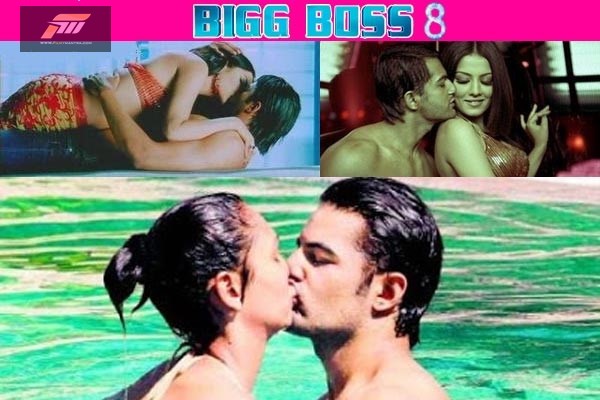 Hugs, kisses and PDA, have all been common features of reality show 'Bigg Boss'. And season 8 of the popular yet controversial programme is no different. In Wednesday's episode, Karishma Tanna was seen kissing Upen Patel, her so called "dear friend".
When Bigg Boss announced Upen Patel's re-entry and said that he has come in the house with a purpose, we didn't clearly know what he meant.
The macho boy from London was seen having an intimate chat with his "ladylove" Karishma as the other inmates of the house were fast asleep. Upen was seen whispering his plans as Karishma kept asking him questions after questions.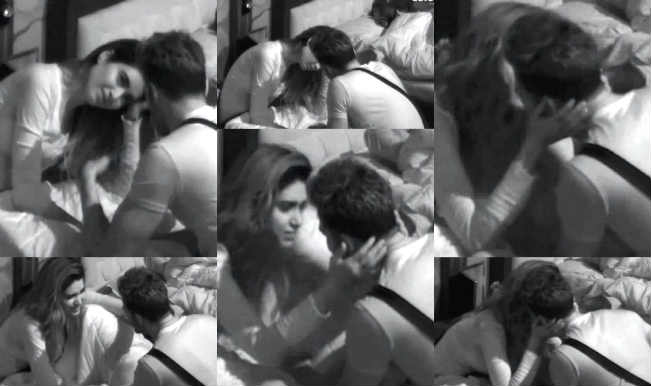 Upen was heard telling Karishma that he doesn't know for how long they will be inside the house together, but the moment they are out, he would take her out on vacations across the globe.
An impressed Karishma quickly stole a moment from the conversation to kiss Upen and thus expressed her fondness for him. The kiss was not Just A Peck it was  a Proper Smooch.
The two were also seen holding each others' hands on various occasions and love certainly seems to be brewing between them.
With Valentine's Day just about a month away, we wouldn't be surprised if the man pops up the question to his lady. Looks Like Upen is Trained and returned to make a Big Impact on Bigg Boss…
Comment what you feel about this Story…. Subscribe to Filmymantra website for Exclusive Latest Updates…