Bigg Boss
Bigg Boss 11: The Show Is The Biggest Mistake Of Hina Khan's Life, This Is Why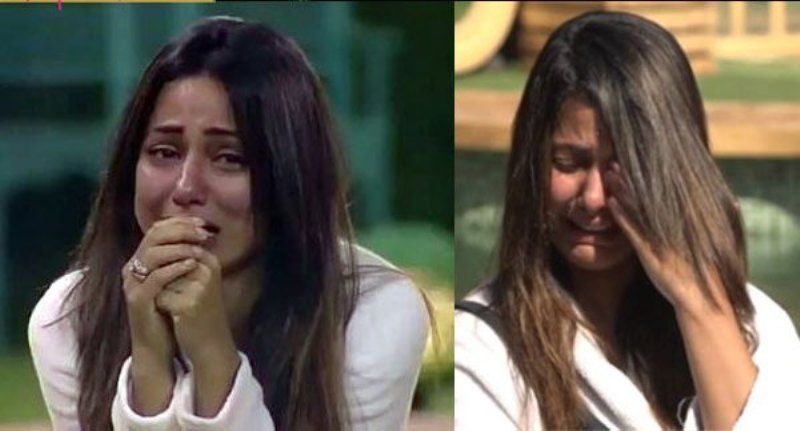 Bigg Boss 11 is literally one of the biggest mistakes of Hina Khan of her entire life. The actress became a household name when she was part of the popular daily soap 'Yeh Rishta Kya Kehlata Hai'. Her sanskari bahu image was loved by millions of people in the country. However, she quits the show after eight years and took part in Khatron Ke Khiladi Season 8. She did phenomenally well on KKK, we think that she should have stopped right there. The Indian audiences were so much in love with Hina's character Akshara that they wanted to see her in Hina Khan as well. So, it was obvious that when she decided to take part in Bigg Boss 11, her fans were over the moon. However, Bigg Boss 11 turned out to be the biggest shock for all Hina fans. Her fans, as well as some popular TV stars, are disappointed with her behavior on the show.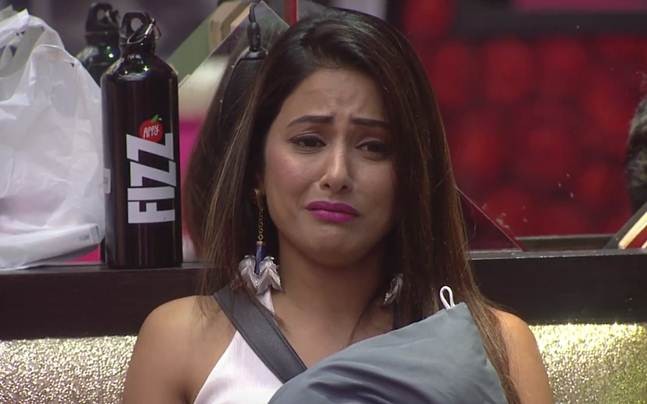 Hina Khan is one of the strongest contestants when she entered the Bigg Boss house. Everyone thought that she will stand for woman empowerment and girl power, however, she did stand for girl power but she bent the rules according to her convenience. She used 'Girl Power' to either support her friends or save herself or bully someone else. After her behavior inside Bigg Boss 11 house, we are sure that the actress is on the road to becoming the biggest reality star in the country. She may be a good person in real life, but we don't have a doubt to say that she is not that pleasant to watch on TV.
Hina Khan has received huge hates on social media and the internet. Even some Hina fans are tweeting against the actress stating how disappointed they are with popular TV actress. One of the most important qualities of Hina is her contradictory nature, which has irked millions of people.
Recently, viewers got see her fight with Shilpa Shinde. She started a big fight with Shilpa over a paratha. Instead of being grateful to Shilpa, she shouted at her and left the pieces of paratha for birds. She could have handled this situation very gracefully, after all, she always talks about class and supremacy. However, the best part came a little later in the day. During an intense fight, Puneesh Sharma threw Akash Dadlani's eggs, which irked Hina Khan. She kept telling Priyank and others how he insulted food and she would never support it.
Hina claims to stand up against everything wrong happening against women, but she never uttered a word when Piryank Sharma was body shaming Arshi Khan and Shilpa Shinde. Hina Khan has started to lose her fans with every episode of Bigg Boss 11. Her fans are irritated with the actress for her ungrateful and fake behavior on the show. Hina got lots of love when she participated in Khatron Ke Khiladi but has lost all the respect in Bigg Boss 11. Even we are unable to understand, what she is trying to prove?
We have seen Hina Khan questioning everyone's character, throwing tantrums, showing her superiority, being ungrateful, letting her friend body shame and slut shame other contestants and many more. We are literally confused after watching Hina Khan for almost one and half months. Hiten Tejwani is also a very popular name in Indian television industry, but we have never seen him behaving like Hina. He is playing the game very carefully. He has never done anything to hurt his fans, he even has earned lots of fans. But, the same can't be said for Hina Khan.
We are really confused who would want to work with Hina Khan after she comes out of Bigg Boss11? She may play negative roles or do more reality shows, as we don't think any other shows fit her portfolio. Hina Khan will have to do lots of work in order to restore her brand.
Tell us your thoughts in the comment section down below. Keep visiting this space for more Bigg Boss 11 news.