Trending
Bigg Boss 14: Rubina Dilaik's unmissable fight with seniors wins the internet; Becomes top trend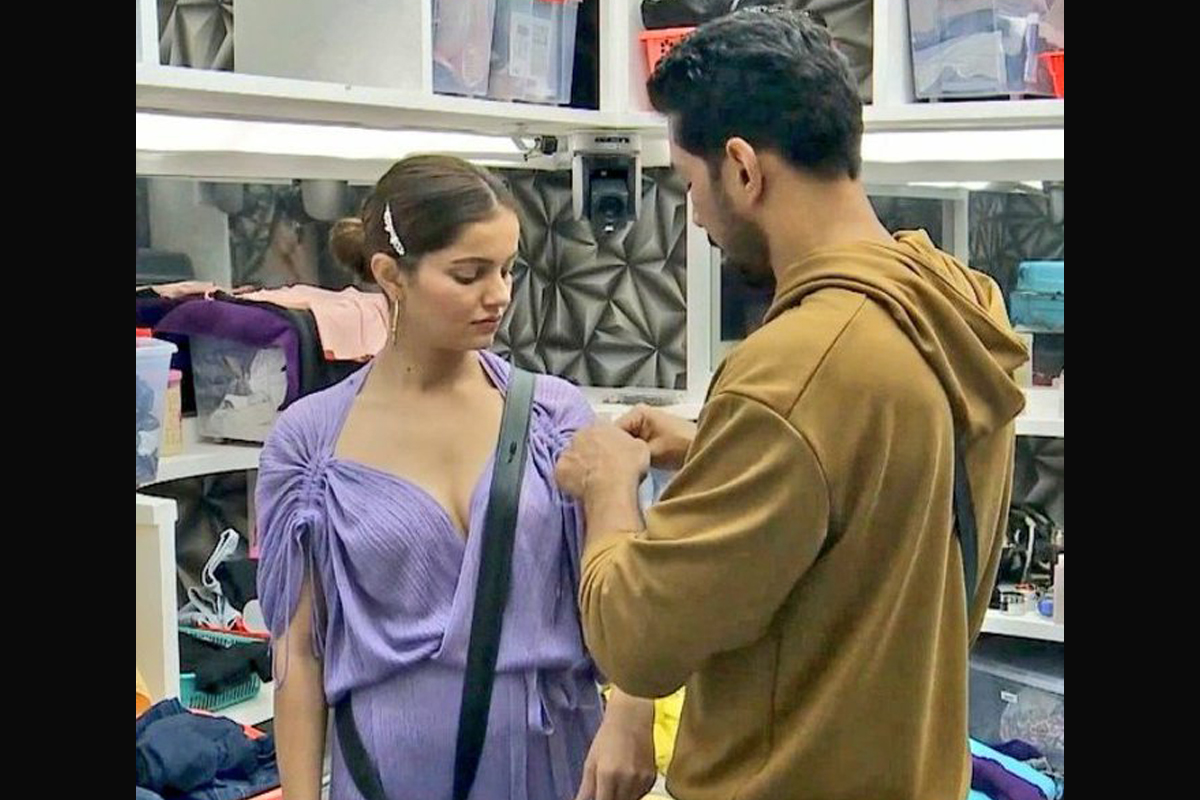 The only contestant living in 'Bigg Boss' house with 'rejected' tag attached to her name, Rubina Dilaik is winning everyone's heart with her smartness. Her fearless confrontation with the trio of 'toofani' seniors over their "unfair" rules has been applauded by viewers and has established her as one of the strong contestants of the show. Either it is her fight for clothes with the seniors, where she really tried hard to knock some sense into their head, or her quick thinking to turn a cover into a beautiful dress, following the continual denial of providing her clothes from the seniors, Rubina has sent across the message not to take her for granted. Her courageous and sensible fight has earned her support of twitterati who made her top Twitter trend.
The controversy had started after Rubina, who isn't in agreement with the rules of the BB Mall and wanted to convince the housemates to ask the seniors to be a little bit more 'sensible' with the BB Mall rules and the items they can get for them from there. To prove her point and clarify things out, Dilaik reads out the rules from the Rule Book and points if a salwar suit is not considered as one item then a pair of shoes should also not be. Her statement, however, didn't go down well with the BB Mall in charge and senior contestant Hina Khan, who going by Rubina's sense says that by her logic one piece of a shoe will now be considered as one item.
As this fight irked Hina Khan so much that Rubina didn't get her clothes from the BB Mall after which Rubina was seen converting her cover into a nice dress leaving viewers impressed with her resilience. This episode surely put Dilaik in some light and showed the strong side of her for which her fans commended her for standing up against the seniors and hailed her as the only strongest contestant in the house.
After this incident, Rubina, however, faced the brunt of criticism from her fellow housemates including, her husband Abhinav Shukla as because of her argument even they will not be receiving required items from Mall uncharge Hina Khan. Dilaik was even seen indulging in an argument with Eijaz Khan, who kept yelling at her about how her rebellion has affected the previously agreed upon arrangement with the seniors. While her husband Abhinav is seen siding with others and explaining Rubina that she is in the wrong.
Up next, we will see Abhinav and Nikki fighting other contestants to save their immunity as they will now have to guard it while other contestants are allowed to snatch it from them. In this task, the contestants are required to sit inside a bulldozer scoop while the others have to pull them out of it and get them to give up. Whoever stays inside the scoop until the final buzzer will be declared as the winner of this task. The two winners of the immunity task; Abhinav and Nikki will be seen facing the co-contestants throw chilies, shaving foam, makeup, and other everything available inside the house to break them and win the immunity.
https://twitter.com/SamalAdrija/status/1314272539070226432
https://twitter.com/WhoIsDiya1/status/1314532690675204096
https://twitter.com/sanagill9873/status/1314275909738721280